Abigail Major
"Coming from a liberal arts undergraduate institution, I appreciated the variety of topics and areas I could explore as a student in CCT."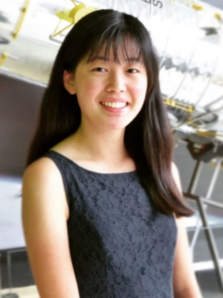 Academic Background: Gettysburg College, History and Classics
Area of focus in CCT: Communications, Public Relations, Digital Media and Strategy
What activities do you participate in? I am currently a communications assistant for the CCT program. I have also served as a planning committee member for the STGlobal Conference.
Why did you choose CCT? I chose CCT for a multitude of reasons. I was drawn to the interdisciplinary environment and curriculum. Coming from a liberal arts undergraduate institution, I appreciated the variety of topics and areas I could explore as a student in CCT. My visit during Spring Open House confirmed for me that CCT was where I wanted to be. During my visit, I sat in a class and spoke with admissions. In these interactions, everyone in the CCT community was welcoming. They wanted to get to know me and my research interests/career goals.
What surprised you about CCT? The topics and research that does fall under the wide net of CCT! CCT really does cover a lot of areas including journalism, technology policy, artificial intelligence, information organization and management, content creation, etc.