Anna Hoffman
"Every single person has a different interest or methodological approach."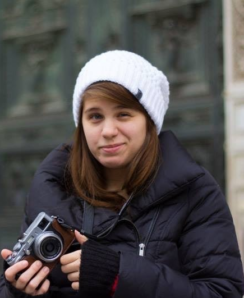 Academic Background: Kent State University, Political Science and Communication Studies
Area of focus in CCT:  Psychology and Technology, UX Research and Research Methodologies
What did you do before CCT? I previously worked in marketing and currently work as a UX Researcher.
What activities do you participate in? Gnovis (Managing Editor), Graduate Research Assistant, Children's Digital Media Center (in the Pyschology Department).
Why did you choose CCT?  I appreciated the liberal arts approach to topics of technology and media and the opportunity to explore the big picture effects of technology on society.
What surprised you about CCT?  While I was aware the flexibility of the program allowed for my own personalization, I didn't realize how big of an effect this would have on everyone's unique research interests and coursework. Every single person has a different interest or methodological approach.