Chelsea Sanchez
"I chose CCT because it gave me the opportunity to design my own curriculum."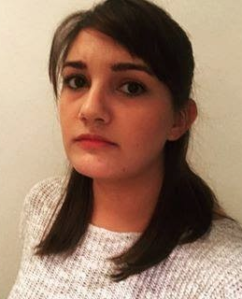 Academic Background: Sarah Lawrence College, Public Policy, and Sociology
Area of focus in CCT: Digital Communications and Digital Tools in the Education Space
What did you do before CCT?  I was a research manager at Social Lens Research, a digital marketing and market research firm.
What activities do you participate in? Gnovis, Research Assistant for Dr. Diana Owen, Communications Coordinator for the Maker Hub, Treasurer of Hoyarn.
Why did you choose CCT? I chose CCT because it gave me the opportunity to design my own curriculum.
What surprised you about CCT? I was most surprised by the close-knit alumni community. I had the opportunity to chat with alumni at the Fall 2020 Holiday Party and the fact that so many former students still felt connected to the program was very meaningful to me.