Diversity at CCT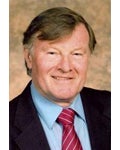 The US has a remarkable history:  we have indigenous peoples whose ancestors have been here for thousands of years, often living under conditions of great hardship. Alongside them, there are people who have come from other countries, frequently in waves, sometimes fleeing persecution and seeking other places and cultures where they could thrive, after overcoming prejudice and hostility, for example against the Japanese during World War II, against the Irish and Italians in New York City in the 19th century, and against Latinos through the 20th century and beyond. Plus, many came through enslavement, not through their own decisions. This so-called melting pot is a distinctive element of US history and many of us believe that the country has been greatly enriched by its immigrants and its heterogeneity.
In CCT we study this kind of thing, communication influenced by cultures and technology, not just in historical contexts, but also in the here and now. CCT is one program within Georgetown University, a Jesuit university committed to cura personalis and greatly influenced by men (yes, Jesuits are still all men but not necessarily forever), who see themselves in service to others. Georgetown's President has issued two remarkable statements in face of current "populist" antagonism to the US tradition of welcoming immigrants. One was issued after the election of President Trump here and the second responded to White House efforts to restrict entry of people from six Muslim-majority countries here. These are eloquent statements of Georgetown University's values, which include a commitment to freedom of speech, the highest standards of civility and respect, and supporting each other against discrimination; such values differ from those of at least some members of the current White House administration.
Within CCT we now have a twenty-year history of welcoming students from very diverse backgrounds and that tradition has shaped the evolution of our program. When we walk into the lounge, we hear conversations in Spanish, Arabic, and Chinese. These differing perspectives are essential to the success of CCT. We are a diverse, interdisciplinary program and diverse, interdisciplinary programs have their challenges which do not confront the traditional, more homogeneous disciplines that center on a shared body of knowledge. CCT stresses hands-on learning and learning outside the classroom; this applies not only to technology but also to culture and communication as we discover how to live together. CCT staff and faculty are committed to making this heterogeneity work and to building upon it in order to study and learn.
You all wrote statements of goals as part of your application to CCT, the most important part. Your statements caught the attention of faculty and you are all welcome here, whoever you are and wherever you are from. Enjoy the diversity and interdisciplinarity of the program and where you see difficulties, talk about them and help to solve them. That's the culture we have been building for twenty years and what we are committed to.
Welcome!
David W. Lightfoot, PhD
Professor of Linguistics
Director, Communication, Culture & Technology Program
Georgetown University