Evelyn Dan Epelle
"There are so many opportunities for collaboration, learning and sharing – you just need to ask."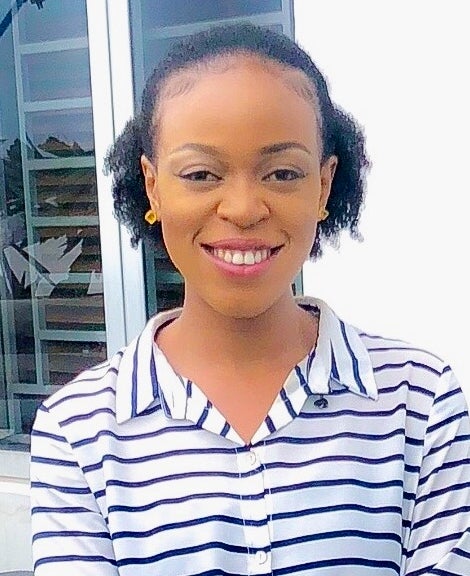 Academic Background: All Nations University Ghana, Electronics & Communications Engineering.
Area of focus in CCT: Media Production, Digital Communications, Technology & Society.
What did you do before CCT? Following my graduation in 2015, I worked as an IT infrastructure support staff and as a Solutions Sales Specialist selling luxury home automation packages. Right before CCT, I found my work experience as Channel Manager on KAFTAN TV to be in alignment with my research interests, which are primarily in the changing information and communication technologies, and the effect of such changes on social, political and economic development. In addition to my Producer role on the Bloggers Channel, I led the Social Media team and functioned as a consultant with external media partners.
What activities do you participate in at CCT? I am currently active on the Tech Tours team to source media-related tours and networking opportunities for CCT students. Tech Tours is set up to connect students with organizations relevant to CCT's interdisciplinary values and help students better leverage their CCT skills for post-graduation opportunities.
Why did you choose CCT? My interests intersect various fields of academia and CCT presents an interdisciplinary pathway that makes me understand that I do not have to give up one for the sake of the other. My curriculum is built in accordance with my personal interests and in line with CCT learning goals.
What surprised you about CCT? The pool of available resources! It's like everyone and everything works in one's favor and positions one to succeed at all cost. There are so many opportunities for collaboration, learning and sharing – you just need to ask!