Hélène Lerno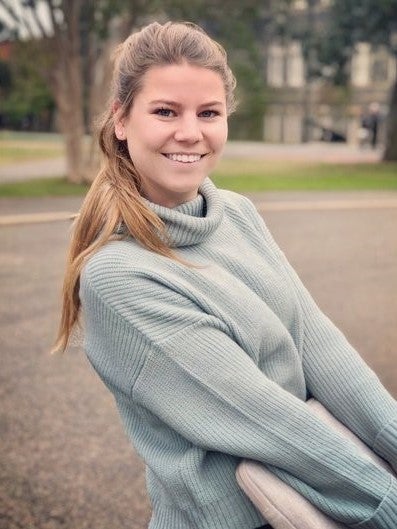 Academic Background: Erasmus University College Brussels, Communication Management. I also have a Master's in Media, Strategic Communications and Marketing from Vrije Universiteit Brussel.
Area of focus in CCT: ICT Law & Policy; Sustainability; Environmental, Social and Corporate Governance (ESG).
What did you do before CCT? I came to CCT straight out of my Master of Science program in Media, Strategic Communications and Marketing in Brussels, Belgium. I spent one semester of my Master's program in Washington D.C., and it is during that time that I heard about the CCT Program and decided to apply.
What activities do you participate in at CCT? I am CCT's Office and Technology Manager and the current co-director of Car Barn Academy.
Why did you choose CCT? I have always been interested in the creativity and flexibility of arts & sciences, but also have an affinity for the more structured ways in which law, policy and business operate. CCT offers me the opportunity to combine these two different areas, which is exactly what I was looking for in a program.
What surprised you about CCT? I had heard about CCT's reputation of being a very inclusive community where students inspire and help each other, but I was surprised to find out that this is actually really the case. CCT has a student lounge, where students can come together to talk, study, eat and relax. The fact that we have a place like this really adds to the community feeling which you don't get to experience in every program.