Kate Colwell
"CCT has never asked me to shrink my passions down; in fact, the program has expanded them."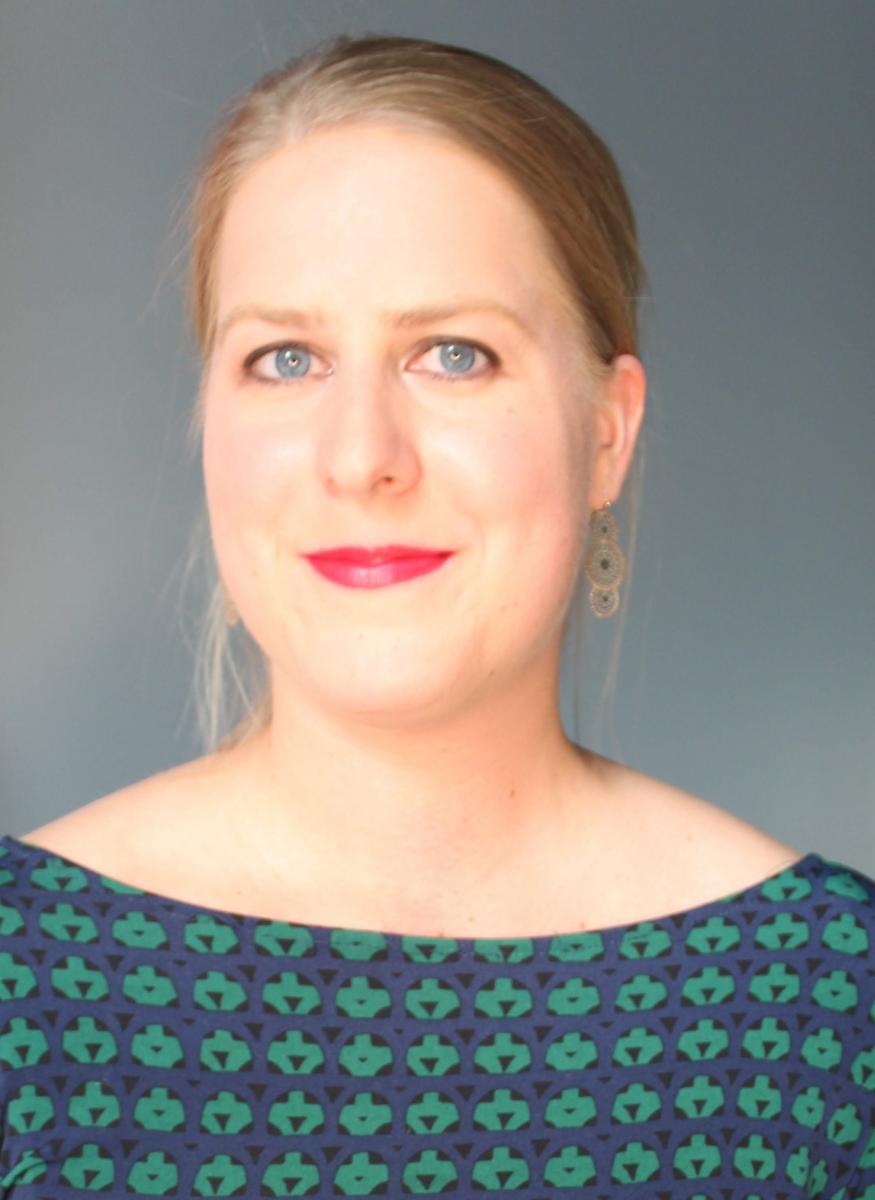 Academic Background: University of Virginia, English Language & Literature with a minor in Global Sustainability.
Area of focus in CCT: Artificial Intelligence, Futurism, and Media Production.
What did you do before CCT? I worked in public relations and media relations for seven years before applying to CCT. This work sent me first to photo shoots and TV/radio tours for the Shakespeare Theatre Company, then to climate negotiations in Lima, Peru; Brussels, Belgium; and Paris, France for an international federation of environmental activists. Currently, as a Senior Writer/Editor for the Georgetown University Office of Advancement Communications team, I write digital and print stories about alumni entrepreneurs, student activists, and faculty researchers who are changing the world. I attend CCT part-time through the extremely generous TAP Benefits program offered to full-time Georgetown employees. Ask me questions if you're interested in applying for it!
What activities do you participate in? So far, I have worked on two Media Fests. The first time, I wrote and directed a play called Power Down as a prospective CCT student and cast current students as actors for two performances. The second time around, I helped artists hone their projects, set up exhibit spaces, and baked goodies for the reception. Media Fest is great fun and a terrific opportunity to showcase your creativity. I am also a peer reviewer for gnovis. Peer reviewing sounds intimidating, but it's quick to learn and valuable to know if you're interested in science journalism or academia. gnovis always needs volunteers, so don't be shy!
Why did you choose CCT? I chose this program because my interests defy categorization. I care about intersectional feminism, climate justice, media representation, dramatic arts, science fiction, mental health, and storytelling for social change. It's tough to fit all of that into one box. CCT has never asked me to shrink my passions down; in fact, the program has expanded them. Before enrolling, I knew nothing about the futurist and artificial intelligence fields. Now I am engrossed in them, and actively seeking ways to pair them with my narrative work. CCT will push your limits and help you discover new paths beyond what you've previously imagined for yourself. CCT also attracted me because I wanted to study something that immediately affects the lives of everyone I know. Technology is morphing society as rapidly as human beings reimagine it. CCT lessons adapt and treat systems as living ecosystems that evolve and change. This program has a finger on the pulse of the past, present, and future.
What surprised you about CCT? I had no clue how far CCT's international reach extended. CCT attracts students from across the globe. I love getting to know people whose experiences differ from my own. This community is special because no one is interested in exactly the same thing. Because we're not competing for the same opportunities, CCTers support each other as we reach for our unique goals. I love the spirit of this program. If you're a curious dreamer who doesn't quite fit into one speciality, you will find a family in CCT.