Proma Huq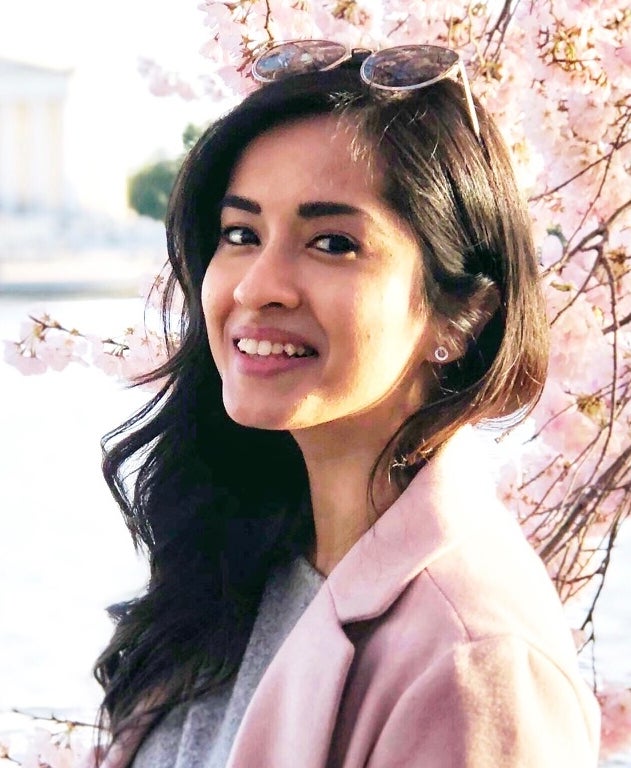 Academic Background: Boston University, Communication and Social Psychology.
Area of focus in CCT:  Emerging Tech, Politics & Identity, Mass Media
What did you do before CCT? After graduating from BU, I worked in PR and social media at a boutique agency in Boston. Following that, I moved to my hometown, Dhaka, Bangladesh, to work at my family's textile business, where I focused on new business development and augmenting core competencies in CSR and sustainability.
What activities do you participate in at CCT? I am currently a Graduate Teaching Assistant for two classes, and was a TA for 505, the intro class, last semester. I'm also the Social Media Coordinator for CCT (follow us @georgetowncct (new window)!), so you can often find me in the corner getting "content" for our platforms. Additionally, I work with the front office, helping to organize all of our fun and informative events. Along with some of my peers, I'm a CCT Buddy for new and prospective students, so feel free to reach out to us!
Why did you choose CCT? Before applying to CCT, I was on a seemingly impossible quest to find the perfect graduate program. I knew I didn't want a full MBA, but I still wanted to take a few business management courses, in addition to exploring my interests in communication, technology, mass media and politics. Did such a thing even exist? Enter CCT: the program that allows you the luxury of indulging in all your areas of interest! CCT helps you discover the intersections of your passions, while finding your own path to becoming the master of your craft and picking up some skills along the way. The picturesque campus, in addition to being in the nation's capital, filled with museums, restaurants, concerts and endless events, is just the cherry on top of this Georgetown cupcake!
What surprised you about CCT? The community! At CCT, I often find that I am not only learning from the faculty, but from the richness of experience in my cohort as well. No two students here are exactly alike – there's a plethora of interests, nationalities, and areas of expertise that weave together to make us one big, talented CCT family!