Kristi Pelzel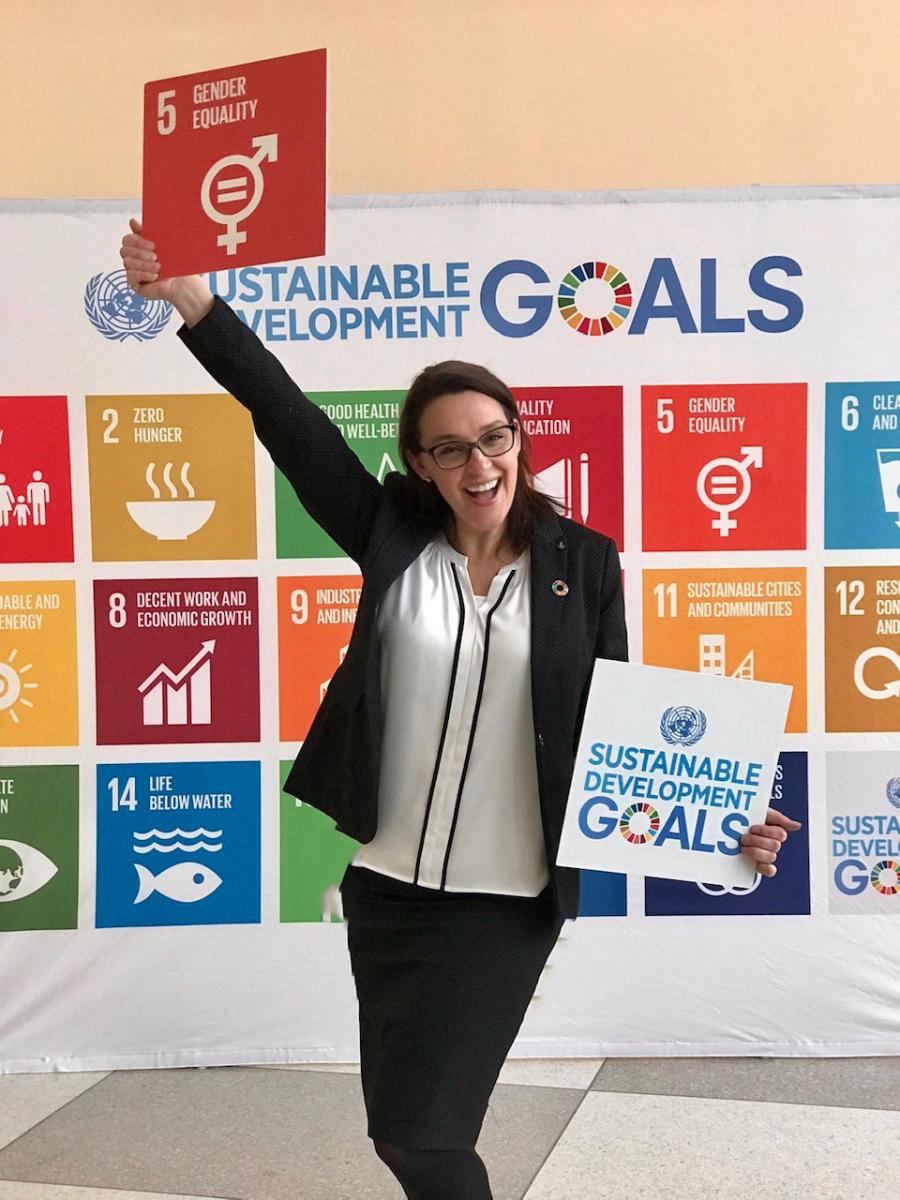 Academic Background: Academy of Art University San Francisco, Bachelor of Arts in Communication Technologies and Digital Media with a minor in Motion Picture Television. 
Area of focus in CCT: Data analysis, storytelling, interactive digital media, intercultural communication, innovation and media ecology studies. 
What did you do before CCT? I was an independent contractor, working on media, marketing and PR projects for private and government organizations. I did everything from shooting video, recording audio, editing film, designing apps, graphics, and logos, to writing grants, researching, and leading social media campaigns. Alongside contracting, I did a lot of volunteer work using my skills for good in the community. 
What activities do you participate in at CCT? In my first semester, I was the Assistant Director of Multimedia for gnovis, CCT's student-run academic journal. This Spring, I taught a Car Barn Academy workshop on Adobe Audition and Adobe Xd. I am also working on video projects for the CCT program. From April 2019, I'm serving as Director of Alumni Relations for GradGov (graduate student government).  
Why did you choose CCT?  I wanted to go to the best school and the most respected program out there, surrounding myself with experts in the fields I wanted to study, to not only learn from them but also network with them. Number two, I loved the "design your own degree" attitude CCT promotes, allowing students the freedom to pave their own unique paths while being supported on that journey. 
What surprised you about CCT? I knew CCT was an international community of students and faculty, but I didn't anticipate how my experiences would change the lens by which I work across cultures. I've made close, lifelong friends with students from Mexico, China, Nigeria, Lebanon, France, Belgium, Korea, and so many other countries. This opportunity continues to develop me personally and professionally and is preparing me for a future international career.
Kristi Pelzel is a 2019 Pat Tillman Foundation Scholar.