Yamel Sarquis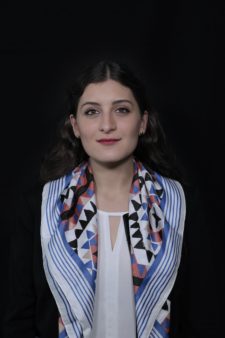 Academic Background: Universidad Iberoamericana Mexico City, International Relations & Political Science.
Area of focus in CCT: Strategic Communications, Tech Policy, Public Affairs, Media and Politics, and Political Socialization.
What did you do before CCT? I worked for Edelman, a global communications firm, designing stakeholder engagement and reputational risk strategies at a local and international level. Before, I worked for the Mexican Federal Government; and in the United Nations Educational, Scientific and Cultural Organization (UNESCO). Hand in hand, I volunteer my time for social initiatives that help vulnerable children in Mexico.
What activities do you participate in at CCT? I led a brainstorming activity with the CCT leadership to help tailor political-related courses for the program. I also serve as Co-Chair of Georgetown University Graduate Association of Mexican Students (GUGAMS) (new window) for the 2019-2020 academic year.
Why did you choose CCT? Three aspects drew me to CCT. First, I wanted to delve into how politics impacts the communication-technology-society trifecta. The location was also a key factor as I fancied the idea of studying politics and communication where all the magic happens: in the capital city of the U.S. Finally, I am particularly drawn to the international and diverse community both in CCT and Georgetown University.
What surprised you about CCT?  CCT showcases a community that is fully committed to using communication and tech as a tool for social change.