CCT 2023 Ideathon
Posted in Announcements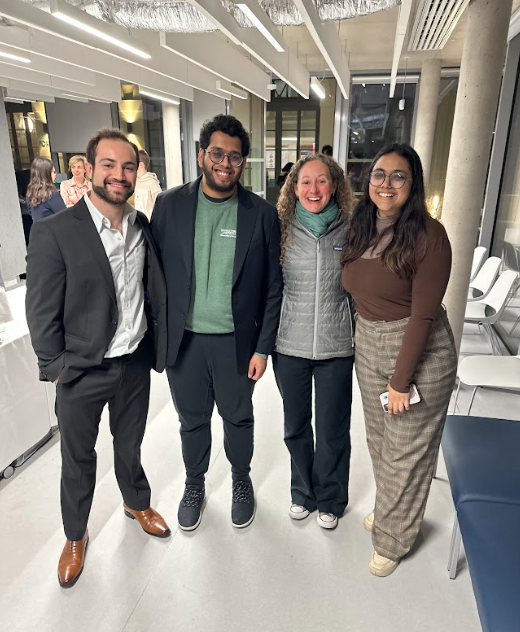 CCT is excited to feature students Mac Milin Kiran, Dhriti Gupta and Zach Ferry along with CCT Professor Leticia Bode, who were part of the first Ideathon organized by the Georgetown Technology Policy Initiative (GTPI) and the Tech and Public Policy program in collaboration with Sciences Po, Paris.
Mac and Dhriti, together with GTPI's former President Wanying Li created and developed the Ideathon as a collaborative platform for students and professionals to address pressing Tech Policy issues. The idea originated during the McCourt Institute's Project Liberty conference, where students from Georgetown and Sciences Po were inspired to work jointly in finding tangible solutions to tech policy challenges. Collaborating with Sciences Po student leaders, they initially planned for a Hackathon but later refined the concept into the Ideathon—a transatlantic collaboration emphasizing interdisciplinary perspectives, cultural diversity, and tangible outcomes in tech policy. Michelle De Mooy, the Director of the Tech and Public Program, played a pivotal role in supporting the students, alleviating their concerns about the format's success, intellectual stimulation, and collaboration opportunities with professionals. With Ms. De Mooy's assistance, resources were procured, and mentorship from professors, including CCT's Professor Leticia Bode, was secured. A team of Georgetown students, sharing the vision and confidence, was carefully assembled, including CCT student Zach Ferry, who brought UI/UX expertise. Additionally, two Sciences Po students joined the collaborative effort.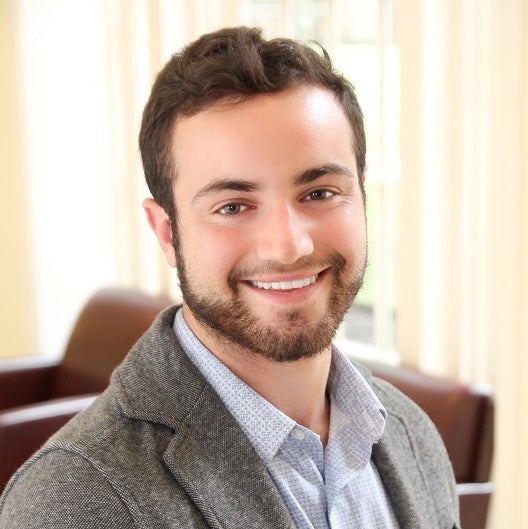 Prior to arrival in Paris, the entire Ideathon team – based in Washington DC and Paris – met and brainstormed virtually. On the first day in Paris, the students met with different professionals such as founders of Smartchain – a blockchain governance startup, had a discussion with Jean Cattan- secretary general of the CNNUM, Sorbonne Professor Celia Zolinsky and Florence G'Sell, Sciences Po Chair for Digital, Governance and Sovereignty. They also had the chance to visit the French National Assembly and interact with OECD's Public Sector Innovation team at their Paris Headquarters. These discussions helped the team to understand and address the nuances that would arise in the potential ideas they wanted to pursue. They had to come up with a moving, dynamic concept to prototype in just 3 days. After deliberation and discussion, the team finalized on one idea – Project Emoji.
During next two days, participants focused on their project solution – an "Emoji Hover," mentored by Prof. Leticia Bode, Prof. Jenny Reich, and Prof. Lisa Singh. They aimed to uncover hidden meanings behind emojis and developed a user experience where users can click on a plug-in to access emoji definitions. They proposed an evolving emoji dictionary sourced from the community, requiring decisions on information sources, verification, and updates. Zach took on the responsibility of creating a UX walkthrough of the plugin, demonstrating its functionality and user interface. Presenting their final product to regulators, academics, and industry professionals provided valuable feedback for improvement. Zach also noted that the Ideathon allowed participants to actively tackle problems, create solutions, receive feedback, and embark on agile startup projects, even if they were uncertain about solving the right problem initially. It provided a valuable opportunity to engage in the process of problem-solving and take the first step towards finding effective solutions. Mac and Dhriti played advisory roles, appreciating Georgetown's support in shaping their research and professional goals. The Ideathon fostered problem-solving, solution creation, and feedback reception. Despite uncertainty about solving the right problem, participants engaged in the crucial first step towards finding solutions.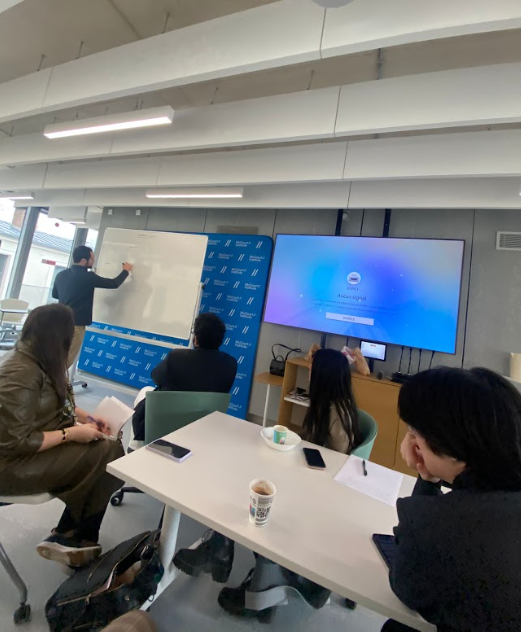 Student Experiences
The process personally shaped Dhriti's goals and academic trajectory. She had come to CCT with a nascent understanding of technology policy but through classes at CCT and experiences like these she gained an in-depth understanding of the field. In particular, Professor Jones' Digital Law and Policy class served as a good starting point for her to figure out the law and policy landscape concerning technology and she recommends the class to anyone interested in the same. She also recommends Prof. Mark MacCarthy's Social Media Content Moderation class as it provides a thought structure for addressing said issues– it starts with philosophical reasonings, goes into the current law and policy status and then uncovers the interconnected practical implications such as transparency, competition and artificial intelligence. She is now working to develop a holistic global understanding of tech policy with a focus on tangible solutions versus having more theories to solve problems. She stressed the need to go through what has been done, and what does or doesn't work, and identify the gaps for creating concrete solutions. She also emphasized how reading Professor Laura DeNardis's book The Global War for Internet Governance shaped a lot of her understanding of the external/internal view of internet and its infrastructure.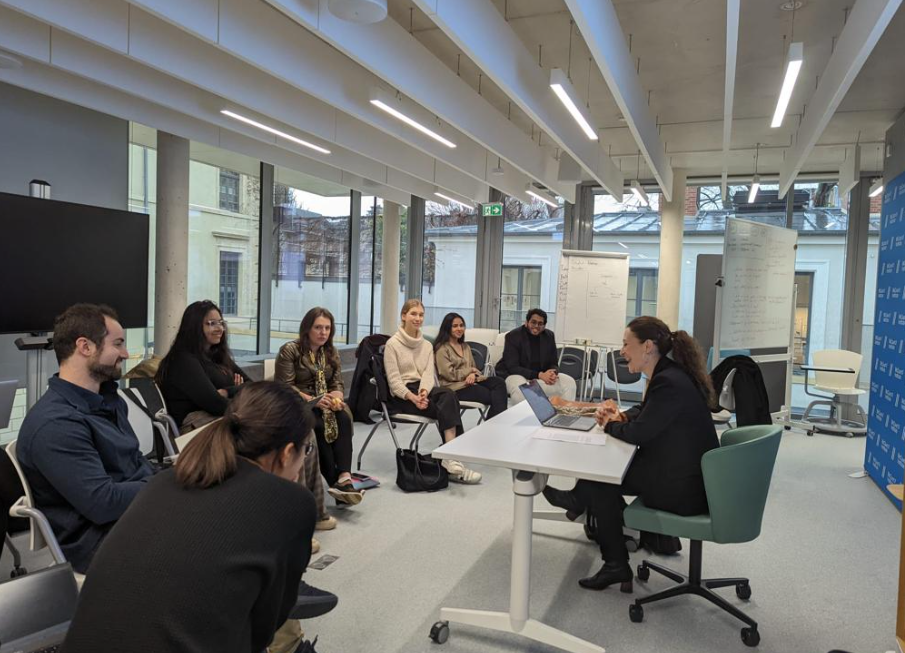 Mac also noted that his academic journey has been shaped by his Fall 2022 semester at CCT, where he embarked on courses that greatly influenced his research goals. In Professor Meg Jones' Digital Law and Policy course, Mac gained a formal grounding in law and learned how policies are formed, providing him with a solid foundation for understanding the intersection of technology and legal frameworks. Additionally, Adjunct Professor Emma Llanso's Free Expression and the Global Internet course opened his eyes to the importance of fundamental human rights online, the digital divide, privacy concerns, and democratic processes within the realm of social media and the internet. The Ideathon further solidified Mac's perspective on the immense potential of the internet and social media as tools for democracy. However, he also became acutely aware of the unintended negative consequences that can arise from their use. This realization has prompted him to question how to effectively mitigate these consequences without infringing upon individuals' rights—a topic that has now become the focal point of his future research. For him, human rights on the internet and international collaboration are where he wants to focus moving forward.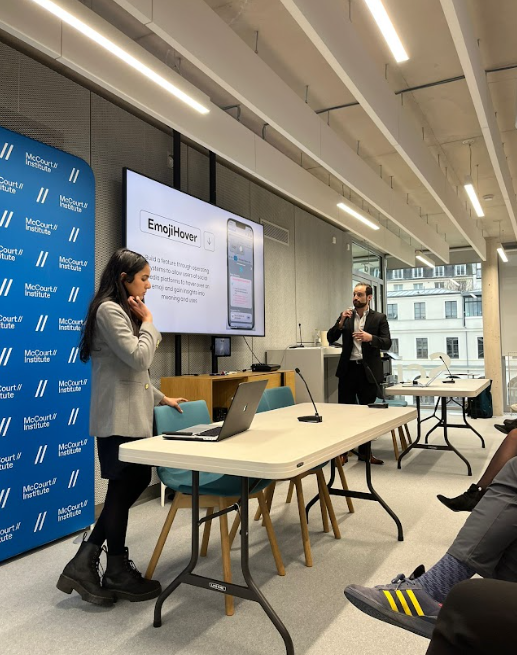 As one of the Ideathon participants, Zach shared his perspective on how he approached the project. From the very beginning, he thought it was most important to have a structured yet imaginative approach. The first step was deciding which opportunity area they should focus on, so Zach facilitated a mind map exercise to understand what the group thought deserved their attention. Zach noted it was extremely beneficial to discuss with the variety of experts about topics ranging from international development to social media law. He also appreciated the presence of Professor Bode who provided an invaluable perspective in times of uncertainty.
Faculty Experience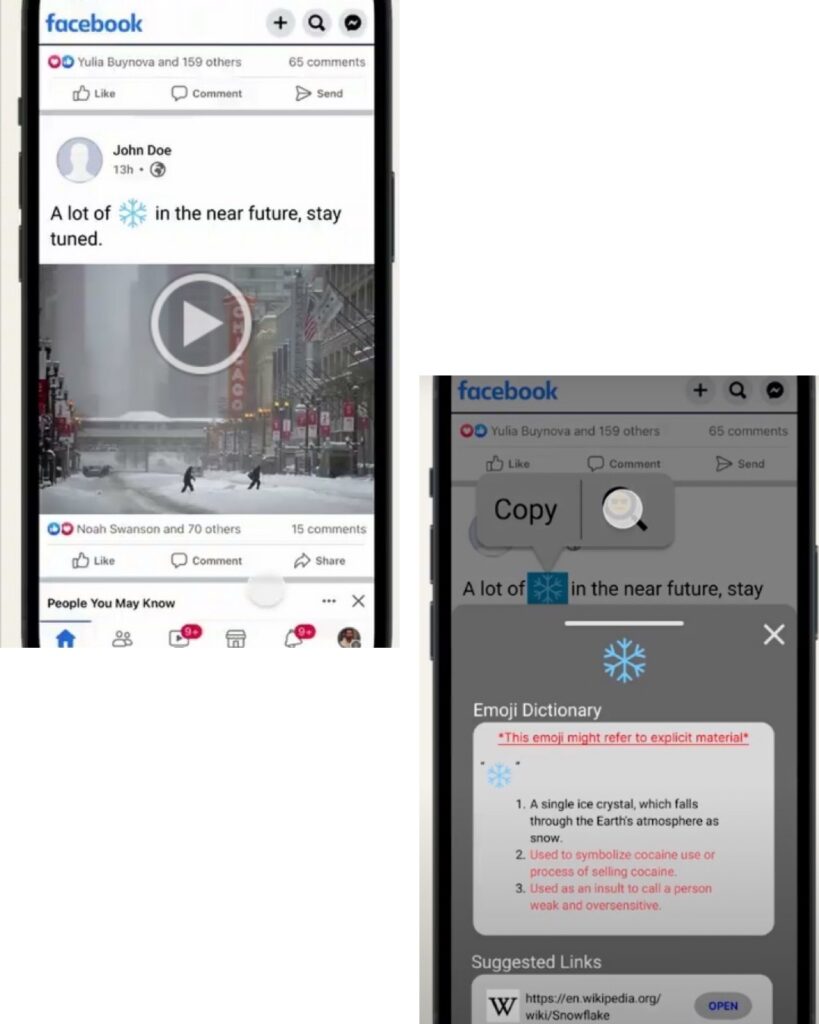 During the Ideathon, Professor Bode served as a faculty advisor, providing constructive feedback to participants. She had connected with Michelle De Mooy, who runs the Georgetown University Tech for Public Policy program, during an onboarding call where they discussed ideas in the tech space. Professor Bode mentioned Jigsaw's Incubator week, which inspired her to bring people together in an interdisciplinary university setting to develop projects. Excited about the concept, Dhriti and Mac approached her with the idea of organizing a Hackathon conference/workshop in Paris. With Michelle's support, they coordinated to make the Ideathon happen. Professor Bode, along with Professors Lisa Singh and Jennifer Reich, were selected as faculty mentors. She engaged with the participants before they left for Paris and intermittently during the event, challenging their ideas and providing feedback. Professor Bode expressed satisfaction with the Ideathon, highlighting how participants refined their ideas from broad problem areas to actionable solutions. She found the experience rewarding for everyone involved.
What next?
Following its internal presentations and positive feedback from stakeholders, Project Emoji has gained traction. Looking ahead, as the newly elected GTPI co-leads for Ideathon, Mac and Dhriti have exciting plans for the future. They aspire to host the Ideathon as a recurring CCT/Georgetown University event in the coming academic years. Building on the success of the initial sprint, their goal is to refine and structure the event further. They are thrilled about the potential of multiple iterations of the Ideathon, which will foster international collaboration with a focus on global tech policy. Acknowledging the importance of cultural differences, they emphasize the need for inclusive solutions and aim to have participants from diverse communities involved in the Ideathon.
The CCT community is excited about what lies ahead for the Ideathon. Will it become a catalyst for groundbreaking tech policy solutions? How will it further strengthen international collaboration and cultural understanding? The potential of this initiative is vast, and Mac and Dhriti's passion and enthusiasm fuel anticipation for the next chapter of the Ideathon.