Academics
The CCT Program encourages students with different backgrounds and perspectives to work together to identify opportunities and challenges posed by new technologies.
Request Info
Communication, Culture & Technology students cut across institutional and disciplinary boundaries to explore how we use media and technology to communicate from social, economic, political, and cultural perspectives. Faculty and students apply theory to practice in real world settings, keeping pace with a rapidly growing information society and engaging in digital innovation.
Backgrounds, skill sets, and academic focuses are diverse here: economists study theories of culture and communication, artists build robots, and journalists analyze the future of big data. CCT's academic requirements are organized for expansive and self-driven learning, allowing students to define the M.A. degree by their own passions and intellectual purpose.
In building their individualized curricula, students choose among CCT courses and may also consider courses offered outside of CCT. Check out the many options students have to earn their degree credits.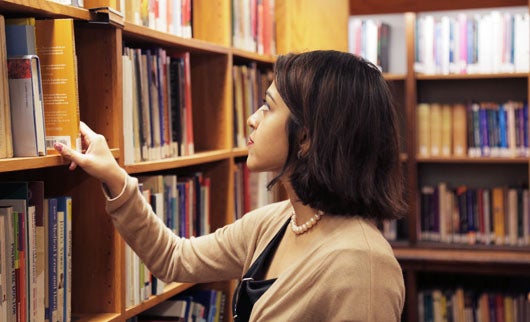 "My recent book on Arabic script connects calligraphy in the 10th century with Unicode in the 21st century. CCT is a wonderful place for nurturing and encouraging this type of interdisciplinary work. The CCT community excels at making connections that traditional academic disciplines overlook."
– Dr. J.R. Osborn, Core Faculty