About Communication, Culture Technology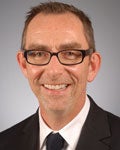 "CCT now approaches its twenty-fifth year as one of the most innovative interdisciplinary graduate programs in the world, a program whose members examine the connections among human life, technologies of communication, and cultural practices both historical and contemporary."
– Matthew Tinkcom, CCT Director

Communication, Culture and Technology is a Master of Arts degree and flagship interdisciplinary program at the Graduate School of Arts and Sciences.
The idea for CCT began in the early 1990s when a new digital environment started to emerge that would rapidly revolutionize ways of thinking, learning, communicating, working, playing and living. Georgetown's Graduate School Dean asked Dr. Martin Irvine to create a new Master's program to prepare students to be leaders, scholars and contributors in a brand-new networked world.
The very first CCT class arrived in the Fall of 1996, and our faculty then comprised Dr. Irvine as CCT Director, and professors from across campus: Sandy Calvert (Psychology), Anne Cubilié (English), Dorothy Denning (Computer Science), William McHenry (Business), Diana Owen (Government), Jeffrey Peck (Foreign Service) and Jeanine Turner (Business). William Drake served as Associate Director and joint-appointments were designed for Colleen Cotter (CCT/Linguistics) and Matthew Tinkcom (CCT/English).
As Dr. Irvine has observed: "The interdisciplinary, problem-centric model that we began with in 1996 still guides us today. From the beginning, we recognized that the complex, interdependent social-technical world that we live in demands more than one discipline for defining knowledge and preparing students to be successful."
CCT has been served by four directors: Martin Irvine, Linda Garcia, David Lightfoot, and now Matthew Tinkcom. Dr. Tinkcom has been teaching at CCT from the beginning. He is also Associated Faculty with the Department of English.
Today the CCT community comprises faculty, staff, students, and alumni representing a great diversity of backgrounds, cultures, languages, passions and dreams for the future. The questions we ask and the answers we seek cover an ever-widening and endlessly fascinating expanse of inquiry.