CCT Alumni Highlight: Bill Kirst
Posted in Announcements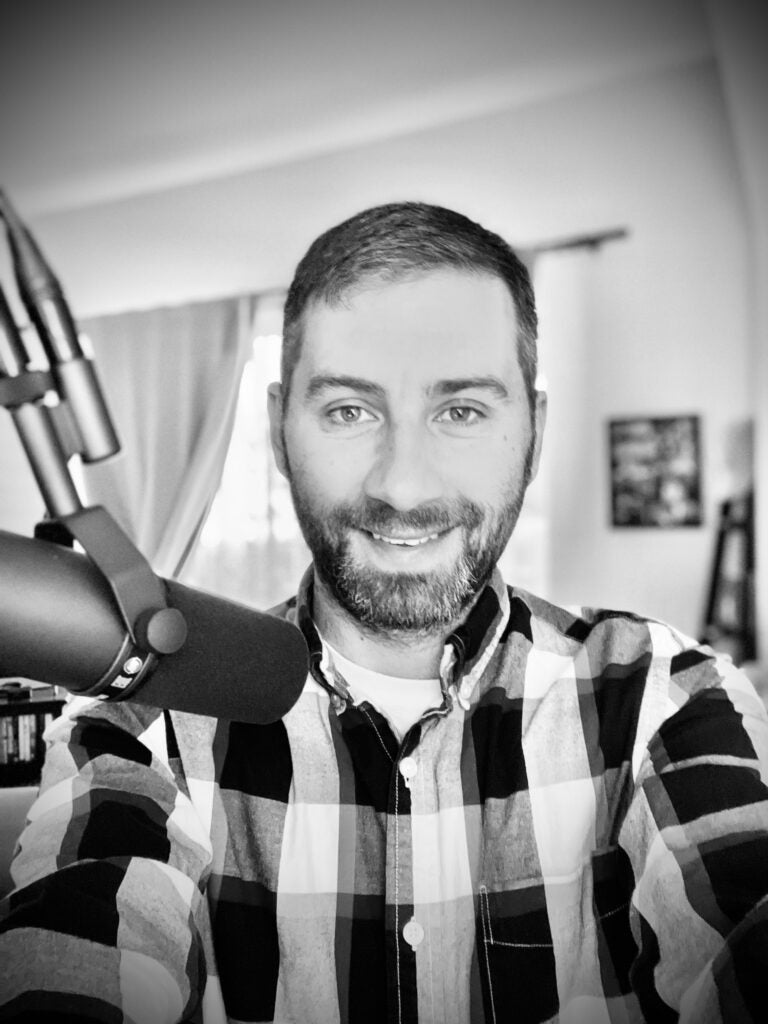 CCT is excited to feature alum Bill Kirst (CCT '04) in our latest alumni highlight!
Although it has been nearly two decades since he graduated from the CCT program, Bill spoke highly of his time at Georgetown. He stated that sometimes he gets asked if he would ever want to do another Master's degree, and his response is always that he'd return back to CCT and redo the program with all the recent technological advancements. Mark McDonald's podcasting course is particularly interesting, as it didn't exist when he attended grad school, and he currently hosts the Coffee & Change Podcast. He loved that as a CCT student, he was surprising his professors as much as they were surprising him and appreciated that they were hand in hand uncovering aspects of the world together, resulting in a truly collegiate and memorable experience.
Bill went to Johns Hopkins University for his undergraduate degree and majored in International Studies and Russian. He grew up traveling around the world and spoke four languages, so he was aware of the power of communications and culture. He joined the military and the U.S. Army sent him to grad school to further nourish his mind to lead troops in the future.
Throughout the CCT program, Bill encountered things he didn't know existed. He greatly appreciated working with so many incredible faculty members such as Professors Martin Irvine, Matthew Tinkcom, Diana Owen, and Jeanine Turner, as well as former CCT professors JP Singh, Dorine Andrews, Jeffrey Peck, Linda Garcia, and Michael Coventry. Professor Garcia particularly piqued his interest at the time, as she was talking about how the message is the medium coined by Marshall McLuhan, focusing on the systems we use and the tech that makes the message the medium, and how that determines not only how but what we communicate.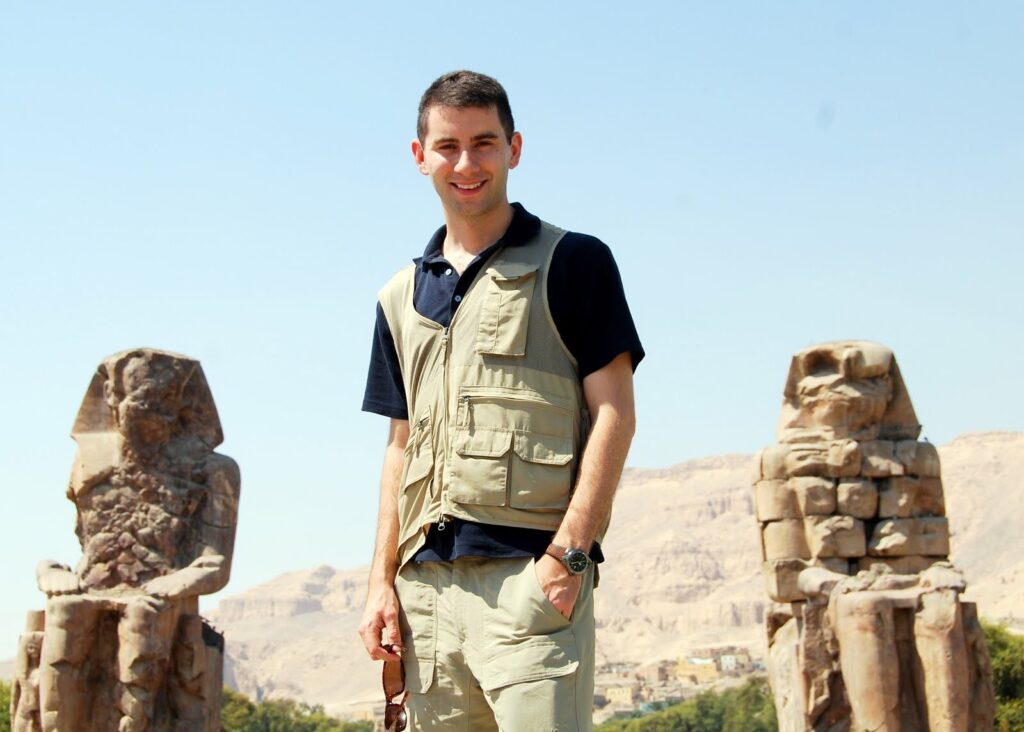 During Bill's time at CCT he wrote two papers that he is particularly proud of and still references to this day. The first focused on how broadcast radio was emerging into satellite radio, with both XM and Sirius just coming on the scene. He was riveted with the concept of getting into a vehicle and driving cross country without changing the station, and believed that would change how we interact as humans. His second paper focused on the military and provided an outside-in look at how we communicate using hierarchies and he found those structures mirrored the topology of how entities of technology work too. He identified similarities in everything from TCP/IP protocol to routers and switches, and enjoyed being a researcher in both worlds.
While at CCT Bill brought additional insight into a concept he first learned about in high school and through college, "Third Culture Kid" or "TCK." He explained the research was just coming to fruition when he was in CCT and began being written about by luminaries such as Ruth Van Reken. The TCK concept is that there are individuals throughout the world where three cultures inform who you are. These are the cultures of parents, of passport, and of where you identify with strongly in the formative years of your life. He noted that an interesting trait about TCKs was that they relied on letter writing in the 1990s to stay happy and connected, but then they were some of the first to shift and adopt to email. TCKs were early adopters of the internet, social media, and other forms of communication technology.
When Bill graduated from the CCT program, fellow CCT student, Pete Troilo, sent a note on the CCT listserv asking if anyone had top secret clearance for a job opening, and Bill fit the profile. He ended up being interviewed for a job at BearingPoint which supported classified missions at the State Department with Pete. This was his entry into the consulting world, which he found to be an amazing intersection between CCT's elements
In 2017, Bill decided to start his own podcast, Coffee & Change, after years of being an avid podcast listener. He had always felt the call to contribute in a way, as he is a big believer in ecosystems that nourish us and feels that we have an obligation to contribute back to those spaces. He believed it was important to create a platform to have conversations with people who were going through some kind of change, be it change in work, change in the world, or change in personal life. He emphasized that anyone can relate to that, as we are always going through one of those transitions.
When initially starting his podcast, Bill thought it was important to start in a place of intimacy and one-on-one conversation, in a time where we were losing a sense of humanity. Early on he comingled his podcast with a bit of business work, inviting clients and coworkers to participate. He said one of the gifts of this podcast was realizing that by affording people the opportunity to find their voice, he was unknowingly changing their lives. He stated "It changes the frequency of the world, and that when people listen to the podcast, they listen to the trials and tribulations of a fellow human, the byproduct is feeling less lonely in the world." He didn't set out with the mission to combat loneliness, but this podcast helps people find a sense of belonging, listen to their true calling, and set out to change the world in a different way.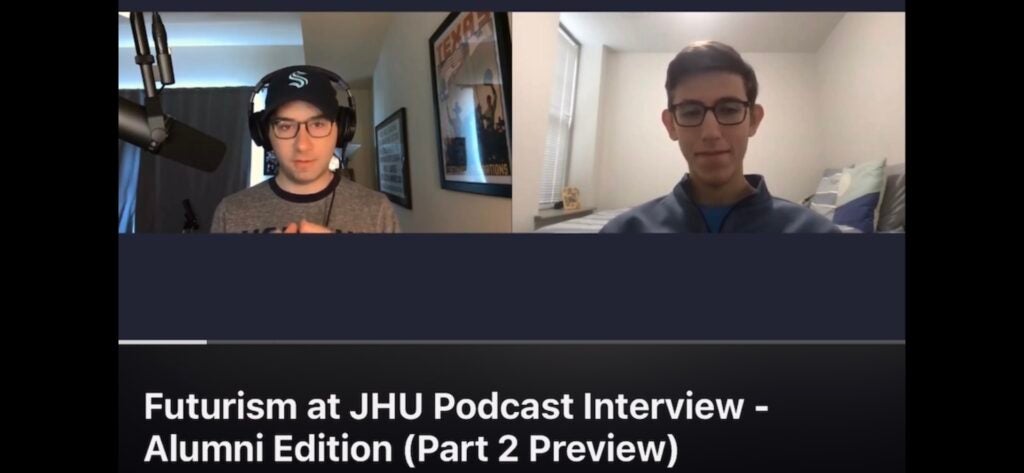 In 2021 Microsoft reached out to him as they were looking for people who were incredible storytellers who could help the company make the culture shift towards a consultant mindset and also know how to apply it for a growth mindset. He took on this next leap and joined Microsoft in the Fall of 2021. The reason he ended up at Microsoft was that they heard his podcast, and identified a tailored role for him. The podcast is his passion that he does on the side, with no ads or money, and he is totally self-made and taught. He emphasized that his story holds true to what he always tells other people: "Chase your passion and your profession will find you."
For Bill, his podcast is a learning companion. In every episode he learns about the human spirit and human condition. He also learns about who he is as a listener, who is insatiably curious and has the ability to hold a story in his hands. He explained that when editing podcasts after recording conversations, he is conscious that his fingers on a keyboard are cradling the story of a fellow human. He emphasizes that having the ability to edit, best represent, and share stories with other people is no small gift in his mind.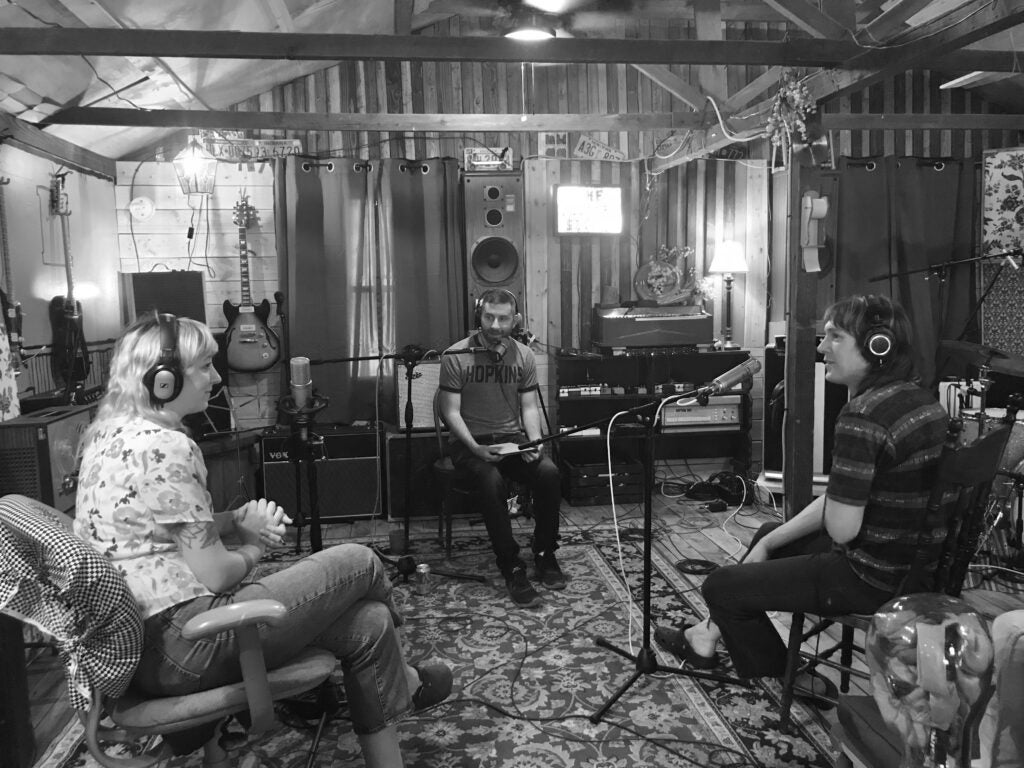 Bill truly believes in the podcasting and storytelling ecosystem. He frequently uses the hashtag #PodcastersSupportingPodcasters and emphasized that if anyone ever feels like their voice doesn't matter, he is here to say that it does. He encourages individuals to consider him a friend in the podcasting space and reach out if they are curious to get started or are unsure what to say or who to invite. Doing this has changed his life and the lives of others.
Bill is excited to see how speaking more on this topic can help others and is excited to publish three upcoming books in the near future. He is also always happy to connect with CCT students and alum, as both Georgetown University and Johns Hopkins University were cradles of creativity for him and he is always excited to give back to the community.
Bill's podcast, Coffee & Change, can be found on all platforms: Spotify | Apple | Google | Soundcloud