CCT Highlight: Andrew Edghill wins Viewers Choice Award at Library Showcase
Posted in Announcements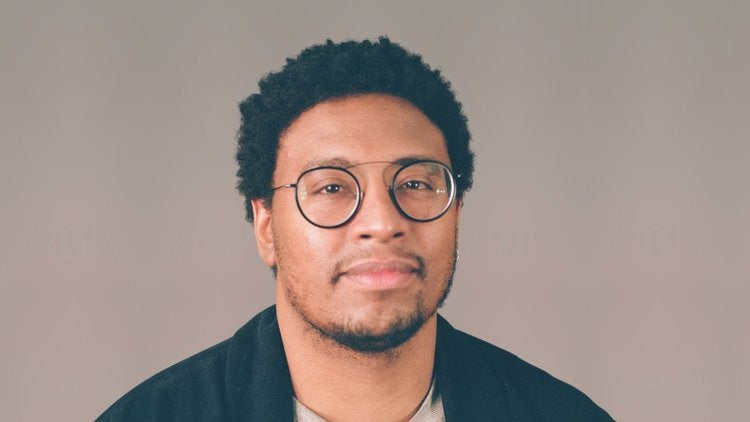 CCT is proud to highlight second-year student Andrew Edghill, who won the Viewers Choice Award at the Georgetown University Library Showcase competition earlier this year for his short documentary, Salim Adofo: Building Collective Leadership (new window).
Andrew is an active participant at the Georgetown University library, as he is not often on campus outside of attending class so he is sure to make use of the library's resources when he is present. He was made aware of the showcase competition through emails from both CCT and the library and decided to submit. In submitting, he uploaded his project, a description of the project, what he learned, and any library equipment he used to complete it. His short documentary was originally created for Professor Lauren Knapp's Photo & Video Storytelling class he had taken in fall 2022 via the Journalism Program Department. He greatly appreciated that CCT promotes and encourages students to take courses outside of the CCT program and he had two fellow CCT students with him in that class.
For Andrew's final project in the Photo & Video Storytelling class, he focused on then-candidate for Ward 8 ANC Commissioner Salim Adofo. Andrew decided to dive into Adofo's work and successes within Congress Heights and Ward 8 where he serves, as well as his life roots and foundation that led him to become a community leader.
Andrew got to know Adofo personally through various community organizing events and through his work at organizations like the National Black United Front. Andrew thought of a project that was both accessible and informative and appreciated that he got the opportunity to speak with the ANC Commissioner. For his short documentary, he conducted interviews with Adofo and pulled various news clips and photos together.
After submitting to the Library Showcase, Andrew circulated his nomination via social media on LinkedIn, Twitter, Instagram, and Facebook in addition to spreading the news via word of mouth to get family and friends to check out the project and vote for it. He first learned he won via the website and then received a congratulatory email and was featured in a library newsletter announcement. He was also invited to speak about the project further at the spring library board meeting later in April.
Andrew greatly appreciated the opportunity to submit his project to this competition, see it be celebrated within the Georgetown community, and use it as a springboard to energize his future work. He valued everything he learned during the filming, editing, and production process while creating this short documentary. While shooting the interviews on two consecutive days, he worked through technical issues with the mic and audio and gained confidence through the interviewing process that allowed him to get the material he wanted.
Andrew greatly enjoyed getting to learn more about the work ANC Commissioner Adofo engages in and the efforts he has been doing in Ward 8, delving into Adofo's work on education and maternal healthcare initiatives, developing ward infrastructure, working against violence, and promoting community safety. Adofo also talked about all the beautiful aspects of Ward 8 beyond solving important issues, such as the creative resident art scene and attractive local real estate. Andrew originally met Adofo through their shared interest in community service and giving back to society as a civic duty. Adofo noted that there are many members of this community interested in doing that as well and there has been a recent push for revitalization efforts, the creation of green spaces and community gardens, and new businesses coming to the area. Adofo also shared how his leadership style has shifted towards delegating authority to create future leaders within the community.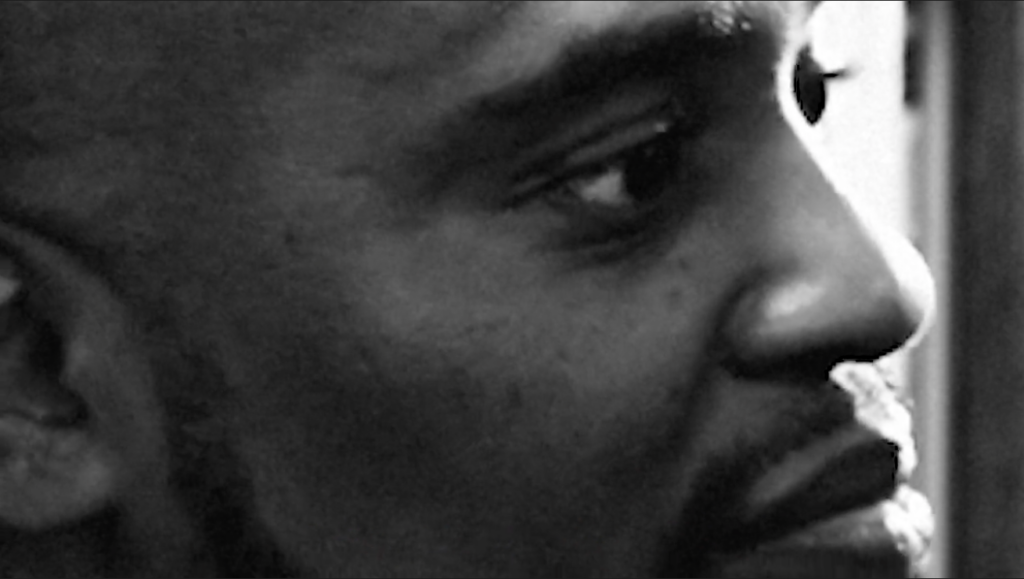 Through creating this informative piece, Andrew gained in-depth knowledge of Adofo's work, the ward itself, and how to interview and put together a documentary. When the short documentary was released, Adofo liked it so much that he circulated it within his own circles and received lots of positive feedback. His supporters also valued the opportunity to see Adofo's story be told and help spread the word about the good work he has done.
Andrew's CCT focus has been on film and media, and particularly the African American experience. He is interested in dabbling in both scripted and unscripted work, but is currently focused on the unscripted area in particular and process of interviewing and filming on-the-go to get sources and source material that supports his content. This is a newer experience for him to go through as he has a history of doing passion projects and scripted comedy projects.
Andrew is incredibly appreciative of the opportunity to participate in making this class project and submit to the Library Showcase. He noted that many of these opportunities are due in large part to CCT, either through a direct CCT project or the program leading and directing him to other spaces where he can grow and learn. The support of the CCT program allowing him to explore his interests and further his academic and professional career has been pivotal for him during his time at Georgetown.
CCT is incredibly proud of Andrew's hard work creating this impressive short documentary and we are excited to see what he accomplishes next after graduating this year!