CCT Highlight: Professor Jeanine Turner
Posted in Announcements
Today CCT is excited to highlight Professor Jeanine Turner's work and interests!
Professor Turner has taught at CCT since 2006 and her research explores the impact of communication technology and new media on organizational and interpersonal communication, as well as telemedicine and the adoption of digital devices. Throughout her academic career – from her B.A. to her Masters and PhD in Communication – she has been fascinated with the way people engage with technology and how it disrupts the taken-for-granted normal nature of communication and interactions. She explained that technology highlights challenges that were always in place, but are now much more obvious. An example is when a presenter sees their audience checking their Smartphone, they worry that the audience isn't paying attention and somehow, the phone is the problem. However, in reality the audience has always struggled to maintain attention and the presenter needs to work to engage that audience. Since the time of Aristotle, we have known we needed to use "logos, pathos, and ethos" to engage audiences. The Smartphone just makes it visibly obvious.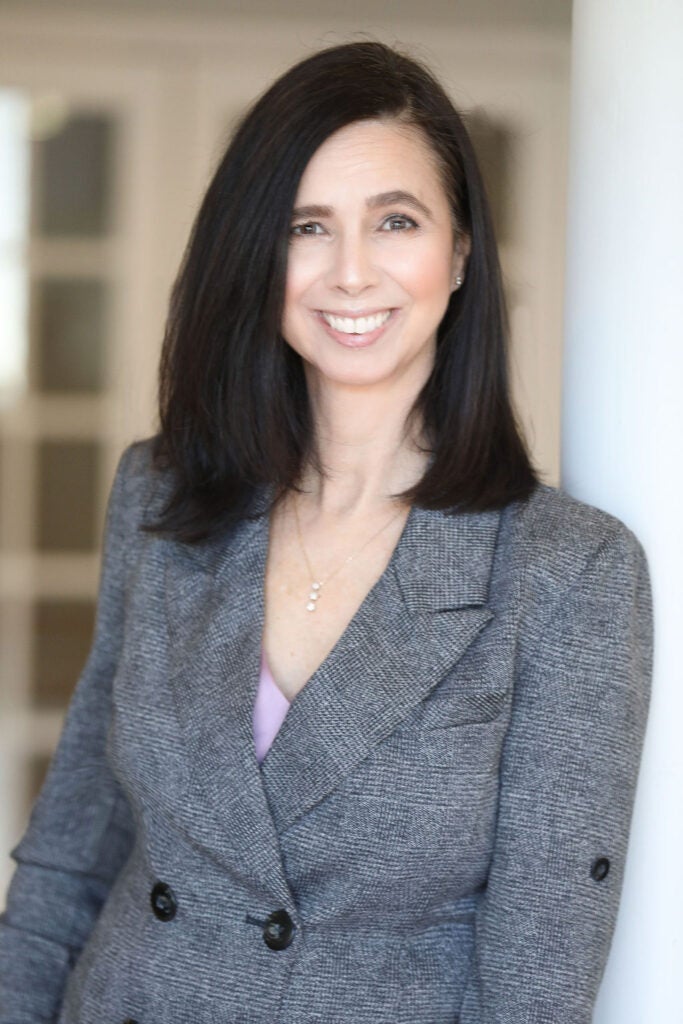 When Professor Turner returned to graduate studies 1993, after working for five years in sales with General Mills, she was fascinated by the use of different communication channels as ways to interact and continued this interest by studying AOL instant messaging and videoconferencing use for telemedicine in prisons. She became interested in the way different channels both constrain and create opportunities for communication. In a doctor and patient visit, videoconferencing changes the nature of the communication. Similarly, the Smartphone provides a variety of options for understanding how we communicate.
Professor Turner began studying how individuals are consistently operating in split situations and multicommunicating (coined with Cathy Tinsley/Lamar Reinsch in Georgetown's McDonough School of Business). Multicommunication is a complex form of multitasking that can changes the nature of how deeply connected we can be in our conversations. She sees the way we make decisions about how we are socially present as a critical question to consider on a moment by moment basis. A person might be in a meeting at work and receive a text from a friend. Now they must make decisions about how to manage their social presence in both of these conversations that involve different contexts, different histories, different goals, and different levels of intimacy. She also watched as people moved from trying to hide this multicommunicating behavior to practicing it openly. Now she observes that physical presence has become background noise to digital devices. Professor Turner has been writing about the changes in social presence and the impact of digital devices on social presence in academic outlets for the last 15 years. She has also been teaching about this to graduate students and executive audiences and learning from those conversations.
All of Professor Turner's interests and research resulted in her focus on an applied trade book that anyone can read and use right away. She finished the manuscript during COVID and believes this timing enabled her to incorporate examples associated with hybrid and the sudden shift to remote work. These examples were critical to her research, as writing a book about communication and digital presence before COVID would be similar to writing a book about airport security before 9/11. During COVID, everyone was focused on social distancing and started to wonder how to engage and be socially present in different contexts. The questions around how we are socially present continue to evolve. Questions like how should we be present in social media? How can we be present in person? How do we know if we are socially present with a human being? What does it mean to be human in the way we communicate?
Professor Turner's Being Present: Commanding Attention at Work (and at Home) by Managing Your Social Presence (new window) came out in January 2022 both in hardcover and audio and was listed as a JP Morgan 2022 Book List pick for top 10 summer reads (new window). She continues to do research on the impact of hybrid work/tech environments and being socially present.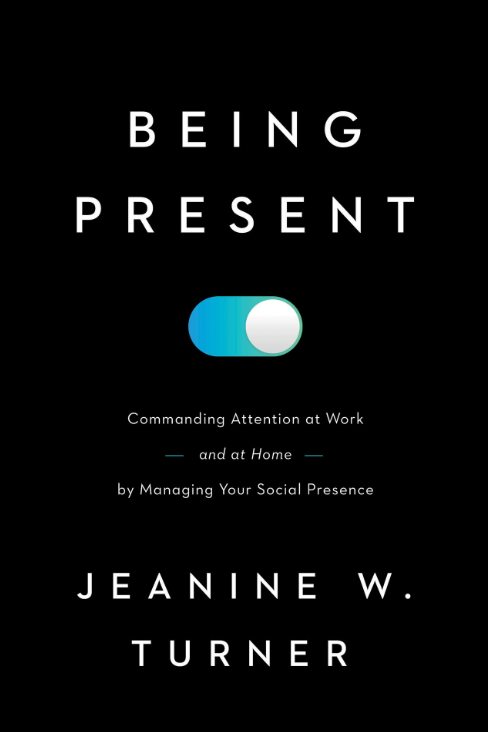 Professor Turner's fascination with the concept of social presence is prevalent throughout her other research interests. The healthcare context in particular is one of her favorite sectors due to its intensity, and she has been engaged in studying doctor-patient communication for the past 15 years. Her work in this area began with her interest in telemedicine and has continued into a focus on doctor and patient communication. She collected a database of doctor-patient interactions and has been exploring this context for understanding how healthcare practitioners communicate, engage, and provide social support to their patients through telemedicine devices and in-person. This research project is in collaboration with Georgetown's Department of Family Medicine where residents record patient visits, post them to a password protected blog, and share strategies and support to each other in the blog.
In addition, Professor Turner is interested in storytelling and how individuals can present their own story in an engaging and compelling way. For the past four years, she has taught in the Georgetown University Pivot program which provides formerly incarcerated individuals with leadership skills and professional development. In this program she has helped returning citizens think about their transition stories. She has also created connections between the Georgetown Pivot program and CCT where CCT students help formerly incarcerated returning citizens with their LinkedIn profiles. This curiosity about storytelling also ties into the Digital Presence class she teaches every spring, which asks students to share their digital stories. Professor Turner is also researching retired NFL athletes to better understand how their stories define how they transition from playing football to their next step in life. Essentially, she is fascinated with how communication impacts how we relate to each other, engage with the world around us, and know ourselves.
Professor Turner's interests and research areas directly tie into her all of her classes and she has a genuine passion for all the CCT courses she teaches. She explains that when you are in a learning environment, you encounter different perspectives and have to think both theoretically and practically. In her Communication Theory and Frameworks course, she teaches students to do both. Her course was also one of the first classes to build up theory pages in Wikipedia: Each individual person picks one theory to focus on throughout the course, and in the last 15 years her students have been part of the primary contributors to about 40 different theory pages. She loves how students come into CCT and pull together their research interests to move forward and develop both academically and professionally. In her Qualitative Methods class, students engage in surveys, focus groups, and content analysis. All students practice every single one of the methods and if they learn it, they have to be able to do it. In her Communication Technology and Organization course, students spend time understanding how organizations communicate internally and externally. Each student picks a company and does social media listening to get a sense of their approach.
For the Fall 2023 semester, Professor Turner will teach CCTP-5005: Introduction to CCT: Interdisciplinary Problems and Methods, a required course for all incoming CCT students. Professor Turner previously taught this class for 8 years and loves the value of CCT in bringing people together to talk about complex problems and methods for how to solve them. She appreciates that CCT is an immersive environment where an interdisciplinary approach encourages students to think differently and face divergent perspectives. As an interdisciplinary program, CCT provides a tactile opportunity to recognize the communication practices in a complex world.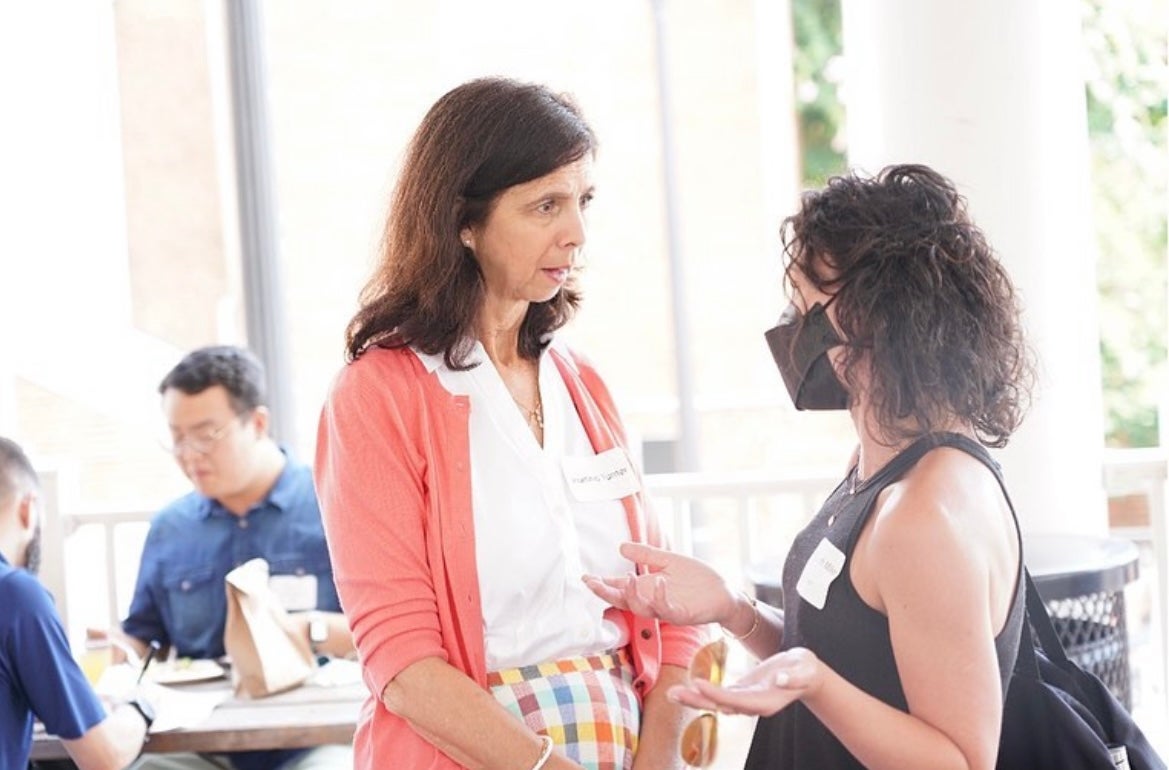 In addition to her recent book being listed on the JP Morgan 2022 Summer Reading List, Professor Turner has received a 2022 Gold Medal Axiom Publishing Award (new window) given to promising business titles and has published over 100 articles and book chapters and presented her work nationally and internationally. She has also worked with a variety of large-sale companies through the McDonough School of Business's Custom Executive Program she teaches in, such as AARP, Marriott, KPMG, Microsoft, Merrill Lynch, the Pentagon, and the World Bank. In addition to CCT, she has a joint appointment as an Affiliated Faculty with the Georgetown University McDonough School of Business and leads an executive MBA/Executive Master's and Leadership Program, as she had originally taught at the business school for 10 years before joining CCT. These roles allow her to balance theory and practice.
Professor Turner is incredibly passionate about her social presence research, her classes, and her CCT students. She can't wait to welcome the newest CCT cohort into the CCTP-5005 course in Fall 2023!