CCT Highlight: Professor Leticia Bode
Posted in Announcements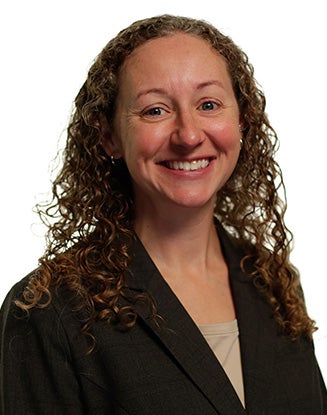 CCT is excited to highlight Professor Leticia Bode and congratulate her on the recent announcement of her Full Professorship position at Georgetown University.
Professor Bode has been at CCT since 2012 and has been extremely happy with the program's wide range of opportunities, engaged students, and congenial faculty. She joined CCT immediately after finishing her PhD in Political Science at the University of Wisconsin. Her academic background has shifted over the years from political communications to health communications within the realm of media effects. She noted that she fits into many different worlds between the communications and political science sectors, and will often attend various conferences such as the International Communication Association Conference that straddle both worlds. She explained that the CCT program is a great match for her expertise and interests, as she doesn't fit into either the traditional communication or political science departments. She emphasized that CCT is an amalgamation of different people interested in different parts of communication, and tackling the big questions in tech and society.
In that vein, Professor Bode will be working with the newly announced Knight Georgetown Institute (KGI), over the coming years, whose mission is to connect independent research with those shaping and governing how technology is used to produce, disseminate and access information. She explained there are increasing amounts of research on those topics as stakeholders – in government, non-profits, technology firms, journalism, and elsewhere – try to figure out how to navigate big and tricky questions in technology communication and society. She noted they might not have access to the research or be incentivized to spend time digesting it, as they are not trained in that regard. She explained that often there is a pile of research on one side, but on the other side are the people who could use it. She said that KGI wants to effectively make the research more digestible and user friendly – whether in the form of one-page briefs and synthesis works, videos, or different kinds of explainers – and invest in relationships with researchers and practitioners to increase conversations between them, establish an ongoing dialogue, and explore what research questions need to be answered and how best to get the answers to the people that need them. She noted these relationships can also inform how we design research that helps answer those questions. She enjoys the concept of bringing people together, translating, convening, and transforming the entire space to become more evidence-based. While misinformation research is something she has worked on for the last five years, the next phase of her career is focused on the impact of research, not just doing it.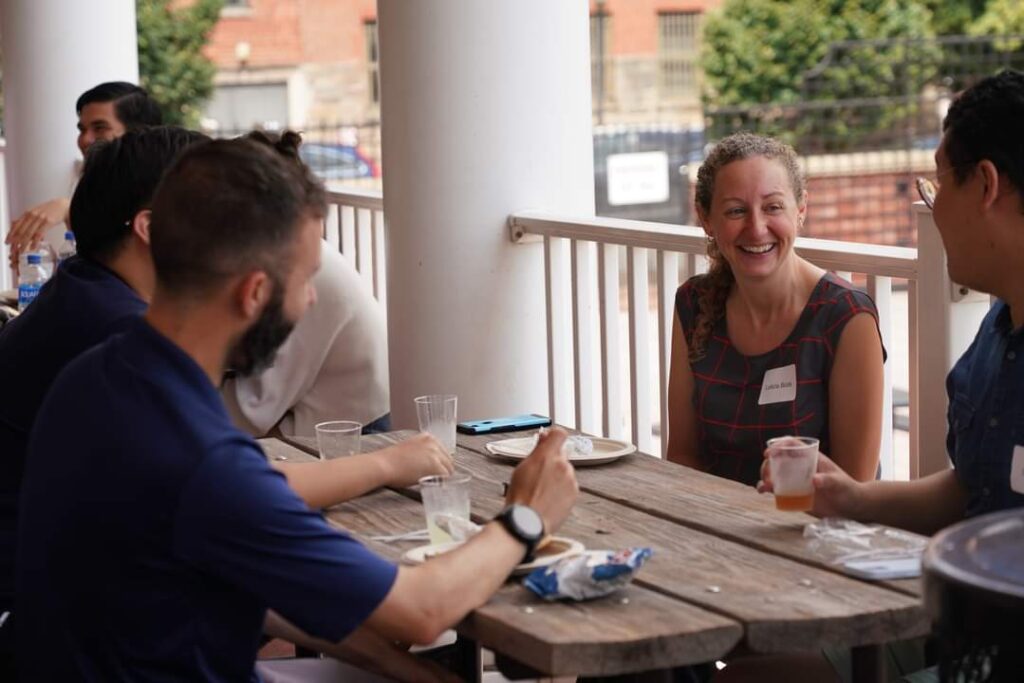 Professor Bode is currently working on a book that focuses on different approaches to mitigating misinformation on social media platforms through social corrections. This occurs when social media users engage in correcting one another when they see misinformation shared. So far, her book has about 12 experiments, six surveys, and 60 qualitative interviews. She amassed all different types of data to try to understand how effective it is when people do this on social media, how it works, on whom does it work, and who does or doesn't do it. She also interviewed fact checkers, tech workers, and health organizations to answer those questions. The current working title is "someone is wrong on the internet," it is co-authored with Emily Vraga at University of Minnesota, and they aim to release the book in 2024.
Professor Bode teaches two types of classes at CCT, with one that is more topic based and the other more method based. Content Analysis, which is her favorite methods class. She finds that class exciting and fun, as she and her students go through an entire project over the course of the semester where students learn to do every single part of manual content analysis from creating a code book, coding, conducting inter-coder analysis, and doing statistical analysis for relationships between various variables. She even has two projects that came out of that course with students that she is working on publishing. One focuses on the Texas legislation introduced last summer that severely restricts abortion to less than six weeks and sues anyone who provided abortions or helped assist getting an abortion (co-authored with Camille Alejandro, Jillian Drummond, Livia Brito, Jazmine Lin, and Yaxian Xiong). That project looks at 500 headlines from different media sources across partisan slants (NPF all slides), different partisan media outlets and analyzed headlines, topic and tone with regards to the bill (she found the tone to be very negative even with Republican leaning outlets), with more negative the further left. Interestingly, most topics focused on access and politics, with almost no coverage of health, race, or religion, which was a very interesting finding. The second student project is about Truth Social and looking specifically at Trump's posts on the platform (co-authored with Erin Moroney, Mengge Li, Lingjia Shen, and Hui Zhai). The focus is on the types of topics, tone, and the measure of populist language. During the class in Fall 2022, one project that she finds the timeliest and news worthy was actually about Taylor Swift lyrics – especially right at the Midnights album release and Eras tour announcement. Professor Bode emphasized that this class allows her to learn about things she knows nothing about. She noted she may have written a version of a partisan media paper or Trump paper related to her research, but never about Taylor Swift or the research on song lyrics and relatable personal experiences shared in songs.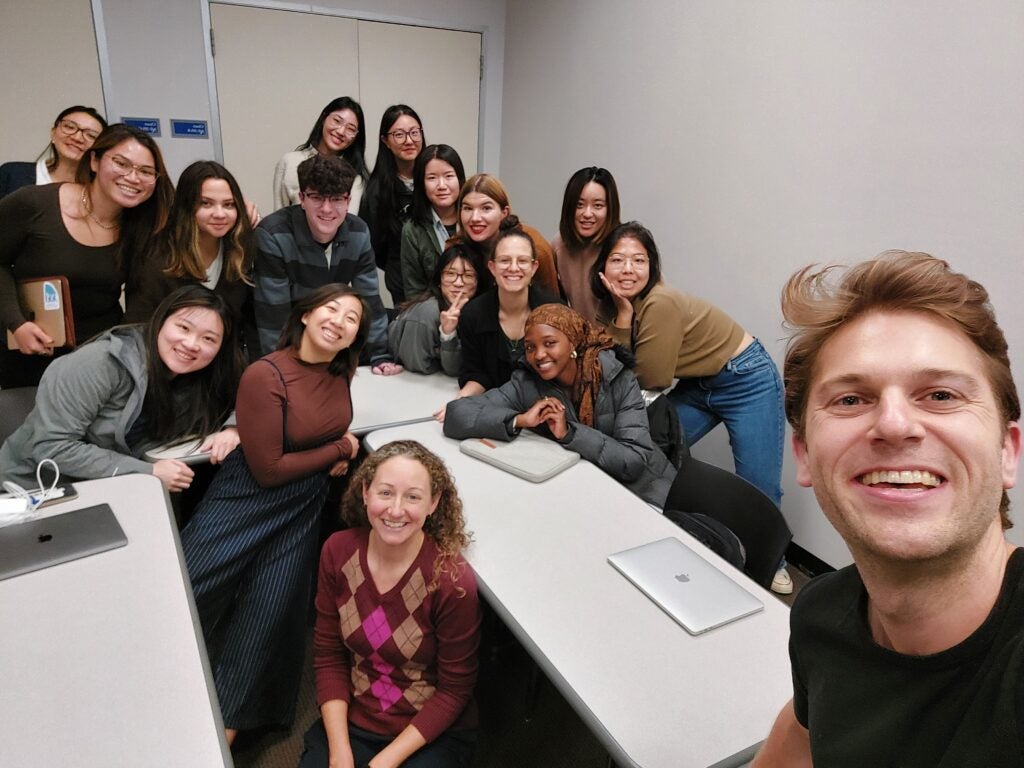 In Fall 2022, Professor Bode also taught Misinformation and Society, which she loves as it is directly related to her research. She noted this class focuses on misinformation, where it comes from, who creates it and why, who is most susceptible and why, how it spreads, and different things about what to do to counteract it. She explained the class spends half the semester being increasingly immersed researching a challenging situation, then become hopeful with what to do about it. She noted that everyone has personal experiences with misinformation to bring to the table, and that it is a really exciting topic with a lot being done on it. In Fall 2023, she will only be teaching Content Analysis, then Misinformation and Society in the spring 2024 semester.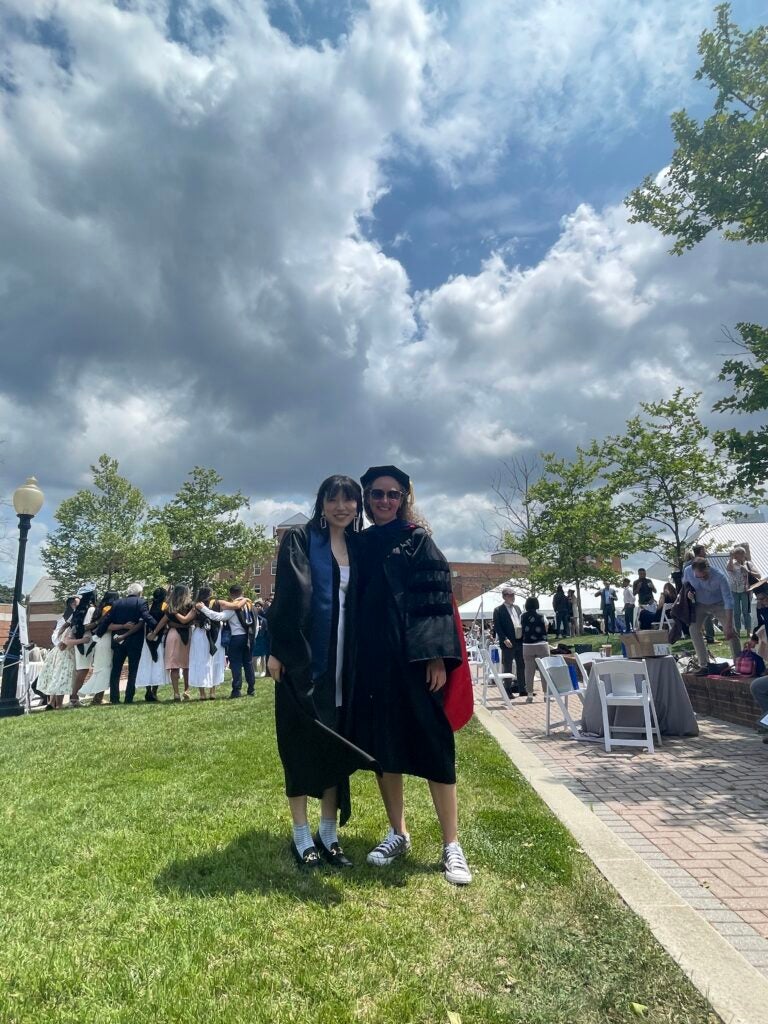 Professor Bode is very excited about the recent announcement of her new position of Full Professorship at Georgetown University. To attain Full Professorship, the department solicited letters on her behalf that culminated in a department vote, which then went to the Dean and Provost, and eventually the University Committee of Rank & Tenure (UCRT). This Committee reviewed the materials, then recommended her for the position which the President signed off on.
Professor Bode is looking forward to being a strong part of the Georgetown University community and continuing her research, teaching and service in such a welcoming environment.