CCT Orientation 2023
Posted in Announcements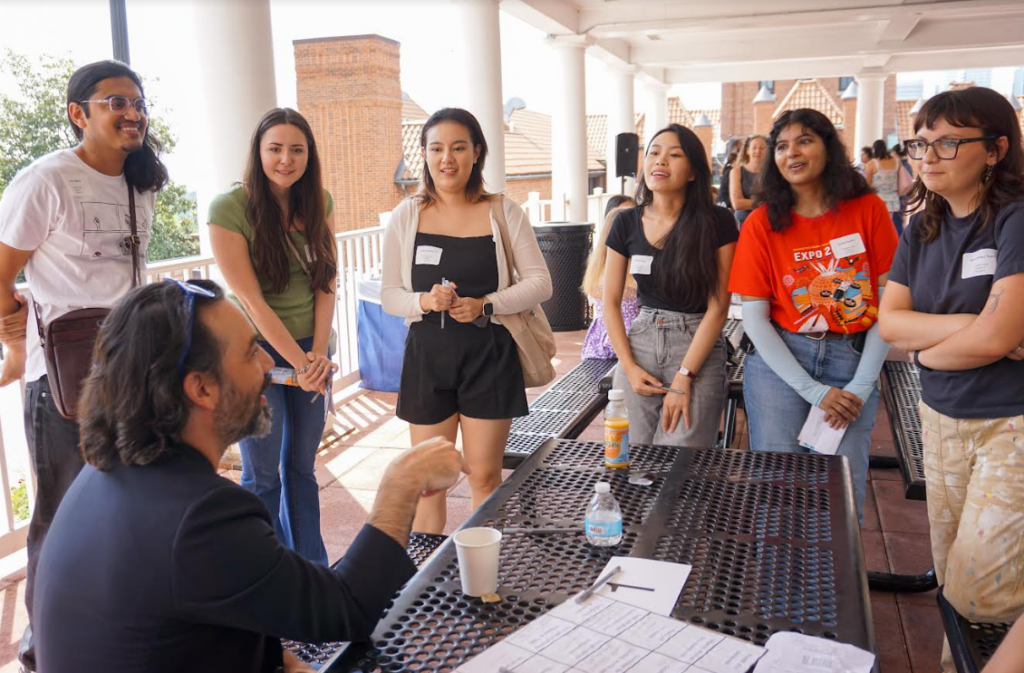 We are one week into classes and wanted to look back at last week's new student orientation to share more about how incoming CCTers were welcomed into the program!
Orientation started bright and early with students arriving for a welcome breakfast on the Car Barn 4th Floor Patio where they had the opportunity to familiarize themselves with other members of their cohort. They were welcomed by CCT Director Jeanine Turner, who emphasized that the CCT students excel at "embracing uncertainty, ambiguity, and diversity, and working with other people to better understand how to solve complex problems."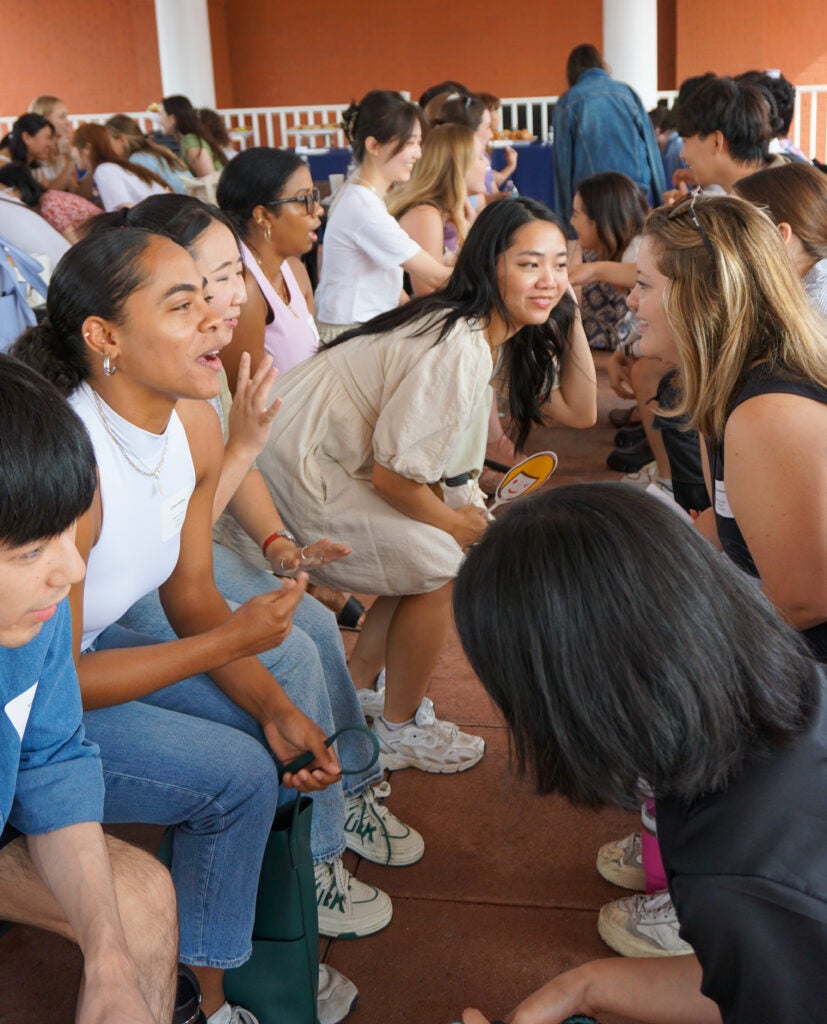 New students then engaged in a lively Speed Networking activity where they had the chance to connect with half of their cohort – many exchanged social media accounts and phone numbers to continue their conversations later on. Incoming first year student Mike Messina said "I'm excited to bring my passions to CCT, develop my research, and be around a bunch of other really passionate people, and hear about their ideas and everything they're bringing to the program."
Students were then tasked with an academic game of bingo where they used the CCT website, handbook, and other resources to get as many boxes checked off their bingo boards. This was a great opportunity for incoming students to familiarize themselves with different resources available to CCTers and explore options available to them such as joining Georgetown Entrepreneurship events, requesting a non-CCT course, taking a language class, running for GradGov office, submitting an article to Gnovis, writing a thesis, doing an internship, and much more.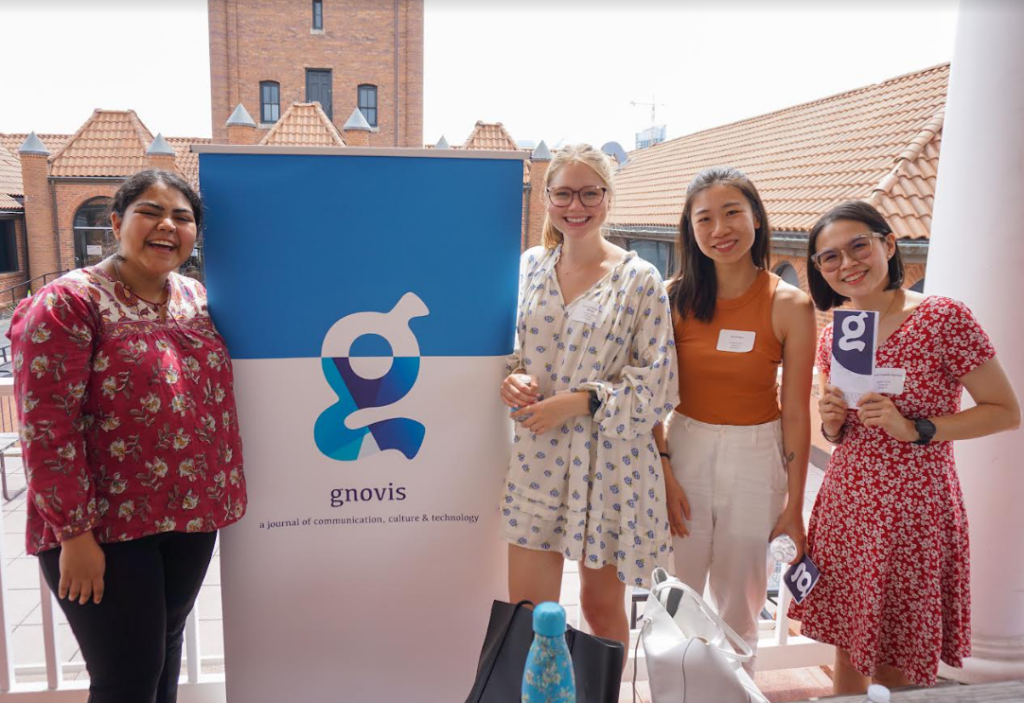 Afterwards, students were introduced to an array of core and adjunct faculty in small groups, where they got to learn about the professor's classes, their areas of study, and their perspective on teaching at CCT. First year student Merielle Angelie Agorilla said "I'm very excited about combining my 10-plus years of experience in the workplace and how CCT is going to make that change – what's the new frontier of the workplace looking at technology, culture, and communication."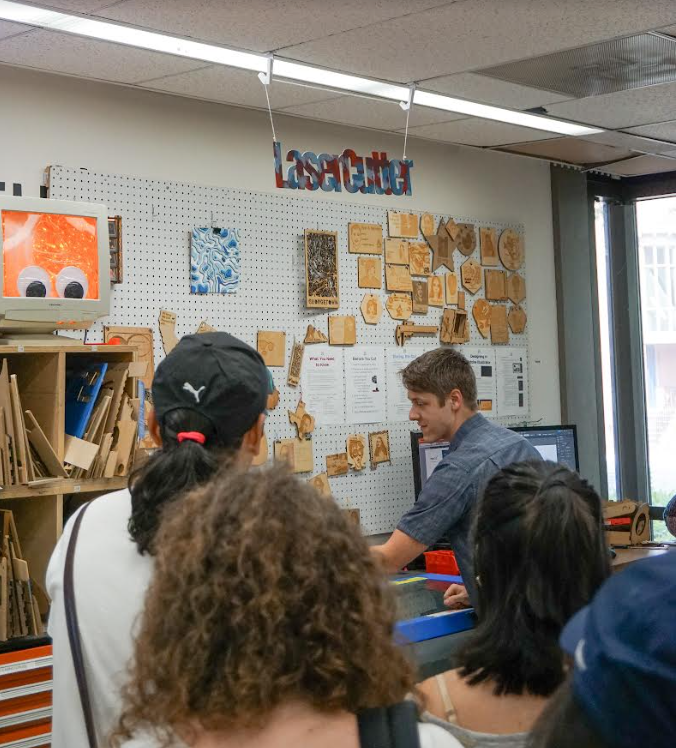 Students took a short break for lunch, where they also were able to connect with current students during the Student Club and Activity Fair. CCT student-led groups on campus such as GradGov, Global Media Group, and Gnovis were all present and enjoyed engaging with the incoming cohort.
We hope all new CCT students enjoyed their orientation experience!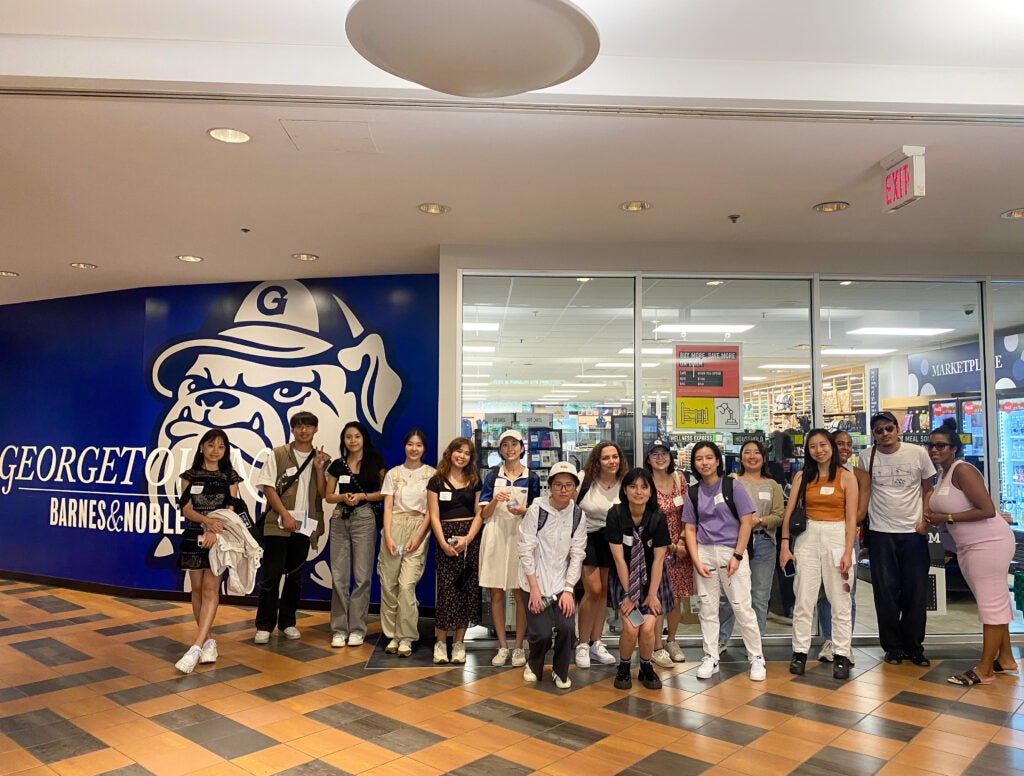 For the last event of a busy day, new students were broken into groups led by second-year student volunteers and tasked with taking pictures with different campus resources, classroom buildings, event locations, food stops, and unique Georgetown sites. This allowed them to really explore the Georgetown University campus and surrounding area with a knowledgeable guide while continuing to bond with their fellow students.