CCT Professor Diana Owen Receives New Grant from US Department of Education for "Civics Empowers All Students" Program
Posted in Announcements

Last month, Georgetown Communication, Culture & Technology Professor Diana Owen received a new grant from the U.S. Department of Education for $11.65 million in conjunction with her partnership with the Center for Civic Education. Her project, "Civics Empowers All Students," uses a culturally appropriate curriculum–an adapted version of the widely-used We the People: The Citizen and the Constitution–to encourage civic learning and participation among elementary and middle school students living in poverty, students of color, students with disabilities, and English language learners. Owen leads a team of students and CCT graduates associated with her Civic Education Research Lab (CERL) who will conduct studies of the project. The research explores ways of increasing underserved students' civic knowledge, dispositions, and skills, literacy standards, and social and emotional learning competencies. A major goal of the project is to create an inclusive, unbiased, and identity-safe learning environment.
Professor Owen has long had a passion for ensuring all young people have access to civic resources and understand about responsibly engaging in democracy. She is especially concerned with looking at how education can close the gap so students in high-need communities can gain knowledge and skill sets to become civically empowered, are included in creating positive change, and learn more about government and democracy. She is especially interested in addressing the challenges of imparting civic skills conducive to responsible and effective political engagement in the digital age. Her previous research in this area had been cited by members of Congress to increase funding for K-12 education and inform the development of effective curriculum interventions in under-resourced school districts.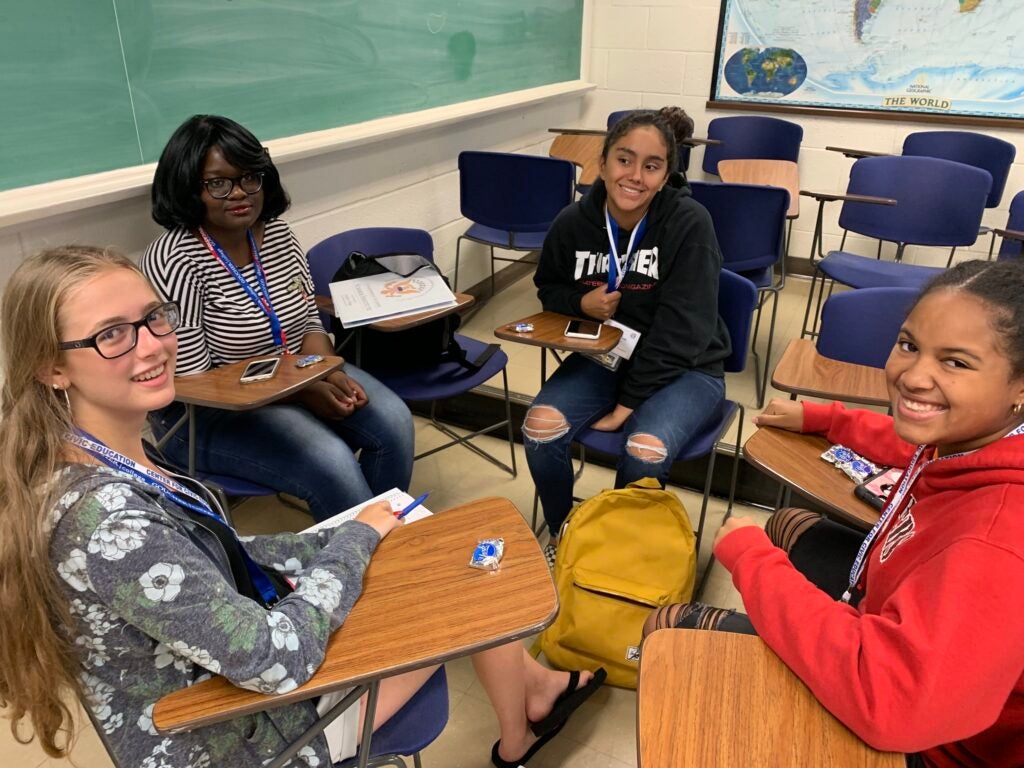 Professor Owen stated "This project is trying to create pathways to participation so that these students feel they have a place to engage. This is what I've been waiting my whole career to do and I feel very lucky to work on this subject."
Professor Owen currently has three Department of Education grants simultaneously in effect, and this project is the latest of five grant awards that she has received with the Center for Civic Education since 2015 totaling $42.15 million. These projects included the "James Madison Legacy Project" and the subsequent "James Madison Legacy Project Expansion" study, the "Strengthening Democracy Through History and Civics" two-week intensive summer program, and the "Project Citizen Research Program." All programs work to support teachers and uplift students to become more active and informed citizens who know they have a voice in this country's democracy.
The grants provide teachers with professional development where they work with scholars to increase their content knowledge and consult with mentors about ways of incorporating active learning pedagogies in the classroom. They also provide books and curricular materials to underserved schools. Owen's research shows that even a modest amount of civics instruction goes a long way toward improving young people's understanding of government and politics while increasing their sense of political efficacy and empowerment. Her hope is that students who acquire positive civic orientations early in life will develop lasting commitments to engaging in community affairs and working to improve conditions in society.