Arjun Chawla
"It's exciting how CCT enables students to pursue their academic interests with program coursework that combines diverse fields of study."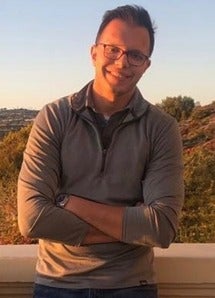 Academic Background: BA in Communication from the University of Massachusetts, Amherst
Area of focus in CCT: Technology Policy and Data Governance
What did you do before CCT? Prior to CCT I worked at Oracle for six years. I had assignments in both the Santa Monica, CA and the Burlington, MA office.
What activities do you participate in at CCT? I have an interest in pursuing a role as a teaching assistant during my time as a graduate student. To build my skillset to be an effective teaching assistant I am participating in the Apprenticeship for Teaching program at the Center for New Designs in Learning and Scholarship (CNDLS). The program provides an excellent curriculum to train graduate students to become exceptional teaching assistants, and down the road, exceptional professors.
Why did you choose CCT? I chose CCT because it brings together faculty and students with immense experience in diverse academic fields. This enriches the classroom with exciting courses and insightful discussions.
What surprised you about CCT? What surprised me about CCT was its interdisciplinary nature. It's exciting how CCT enables students to pursue their academic interests with program coursework that combines diverse fields of study.