Carlos Martinez, CCT 2010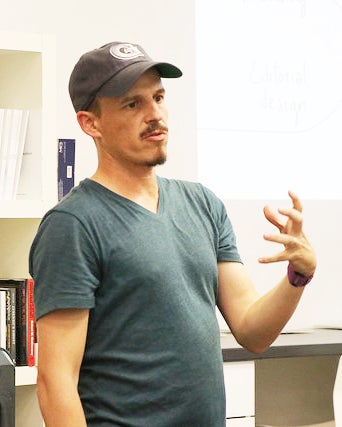 Undergraduate institution and major: Universidad de las Américas, Puebla, Mexico, Communication Sciences
Area of focus in CCT: National Identities and Technology & Society
What did you do before CCT? I was working for a branding studio in Cuernavaca, Mexico. I was in charge of editorial design projects and research on user insights
Why did you choose CCT? At first I chose it because the program sounded so broad and undefined. Later on I discovered there were clusters of specialization and one on National Identities piqued my interest. But at some point in my second semester, I discovered the Technology & Society cluster and decided to take courses in that area.
What surprised you about CCT? The knowledge and candor of some faculty members really inspired me but even more than that, my wonderful colleagues/classmates. I learned a lot from them during classes and outside. Being able to hang out with people from so many different countries and cultures made me feel very connected.
What are you doing now? I currently work at Bamba, where I am the Chief Design Officer. We are a Mexican insurtech startup with a mission to assist vulnerable people increase their financial resilience by helping them solve unforeseen events and mitigate health and financial risks through behavior change.

Read about Carlos's visit to CCT in 2017.