CCT Alum Jaime Gonzalez-Capitel wins international research award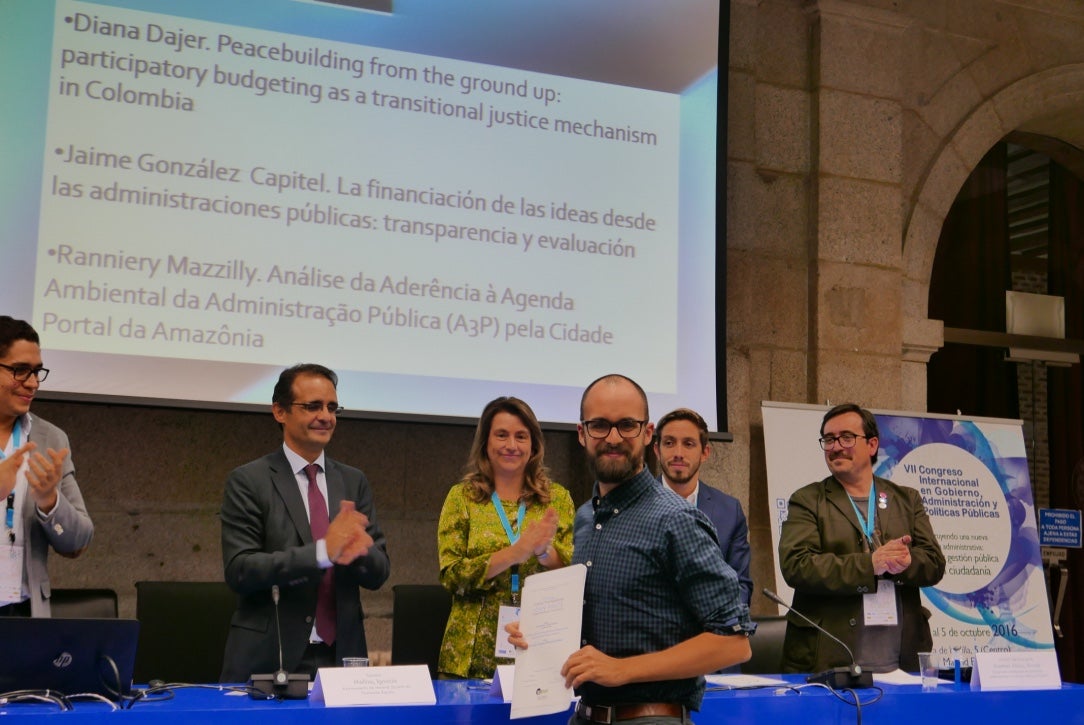 CCT Alum Jaime Gonzalez-Capitel was recently awarded a prize for a presentation at an international conference in which he combined the findings of his CCT Thesis with other research on think tanks in Spain.
Jaime received the Premio Joan Prats for Young Researchers Award at the VII International Conference on Government, Administration and Public Policy. 
The translated title of his paper was Public Administrations as funders of ideas: between transparency and evaluation.
Congratulations, Jaime!