CCT alumnus Brennan Gamwell (CCT '11) is bringing a nimble, techie touch to the world of digital consulting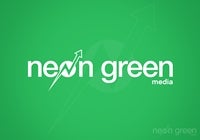 Neon Green Media (new window), the new firm, focuses on content strategy, SEO and social media marketing for small and medium-sized businesses. "We're different because we're leaner. We leverage the power of distributed talent to serve clients wherever they happen to be, while providing a personal touch," Brennan says. Neon Green Media works with contractors located across the United States and around the world to deliver nimble services and value-added products to clients. The team is already working with clients such as Boulder, Colo.-based Integrated Spaceflight Services and London-based Kino-Mo, an advertising company that uses bike wheels as billboards and has pioneered 3D holographic product displays. 
You can learn more about Neon Green Media and their services on their website (new window).
[+]