CCTP 850 E-Portfolios
This is a showcase of the e-portfolios developed in CCTP 850: Digital Presence and Strategic Persuasion. In this seminar, which presents theories of persuasion and narrative, students use the language of new media to present their academic and professional identit(ies). Each student develops a rich, outward-facing e-portfolio that will reflect their growth, learning, and expertise in unique ways designed to appeal to potential employers and to provide a summative experience of their time in CCT.
Click each student's name to be taken to the respective student's online portfolio, which highlights professional and academic work during their CCT tenure.
2020
---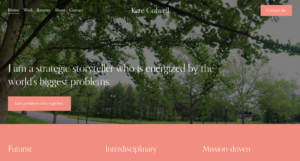 Through Georgetown University's Communications, Culture & Technology Master's program, I have gained a passion for scenario planning. I enjoy helping organizations design resilient strategies for alternative futures. In my eight years as a communications professional, I have supported mission-driven organizations spanning arts, activism, environmental justice, STEM, and higher education.
---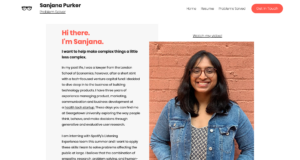 I want to help make complex things a little less complex.
In my past life, I was a lawyer from the London School of Economics, however, after a short stint with a tech-focused venture capital fund I decided to dive deep in to the business of building technology products. I have three years of experience managing product, marketing, communication and business development at a health tech startup. (new window) These days you can find me at Georgetown University exploring the way people think, behave, and make decisions through generative and evaluative user research.
---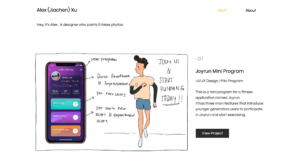 I am a UX designer, graphic designer, and photographer and graduated from Georgetown University with a M.A. in Communication, Culture and Technology.
I am passionate about helping companies to build products and currently have three-years experience in digital marketing, and four-years experience in photography.
---
2019
---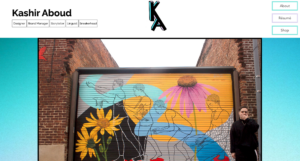 Nice to meet you, I'm Kash. I'm a designer, brand manager, storyteller, linguist, and sneakerhead. I have a B.A. in both Spanish and Chinese, which has enabled me to travel, live, and work all over the world. In 2017, I put my jet setting on hold to pursue a Master's in Communication, Culture, and Technology at Georgetown University. As a recent graduate, I am working as the brand manager for Georgetown's Hip-Hop Artist in Residence, Marco Pavé (new window).
---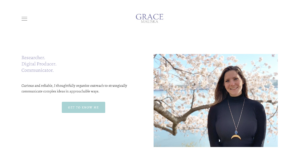 Curious, creative & reliable, I thoughtfully organize outreach to empower sustainability and equality. I am a team player with a positive attitude and a diligent work ethic.
I research corporate social responsibility with relation to the United Nations for gender equality and sustainability. I lead strategic communications as a digital producer managing web content and relations. I enjoy reading, games, outdoor adventures, energy work, and idolizing Eleanor Roosevelt.
---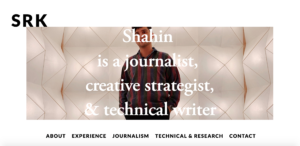 My name is Shahin (pronounced shA-Heen), and I'm interested in working as a content creator for technology and media-related industries.
Multidisciplinary forms of thought have been thematic throughout my life. As a graduate student from Georgetown University's Communication, Culture and Technology program, I've learned to bridge the gap between technical and creative writing. I have ample writing experience through my freelance music journalism work to multiple digital media publications such as PAPER Magazine and Georgetown Radio, as well as thorough professional and technical writing experience for bodies of work tailored to specific audiences such as for students at the Georgetown University Law Center, consumers at U Street Music Hall, and artists at TMI Management. I've learned how to successfully multitask through, on average, three part-time jobs that varied in industries from education to entertainment. By leveraging social media as a communication tool for success, I've successfully grasped how to convey any message to its full advantage.
​
---
2018
---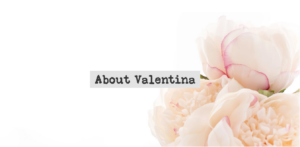 Valentina is a self-initiated young professional with interests in digital campaign management, brand capacity building, and user experience optimization. She has two Master's degrees: one Master's degree in Educational Psychology from the University of Virginia, and the other Master's degree in Communication, Culture, and Technology from Georgetown University. With Valentina's globalized perspective, she is specialized to foster synergy between brands and audiences through technology and psychology in the current new media era. Right now, Valentina is seeking opportunities at the intersection of strategic marketing communication, intriguing UX design, and authentic digital campaigns in the Greater Seattle Area.
---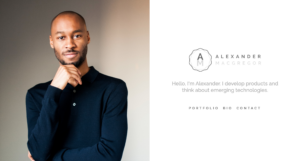 With an eye for current trends but a passion for forecasting new ones, I'm a true believer in the transformative capabilities of technology and strive to share this knowledge with a community of like-minded thinkers and creators. I bring with me two years of professional experience in project management, recruitment and sales, and social media coordination. Having worked with individuals and agencies of varying technological competency, I'm very comfortable playing a bridging role between companies and the technologies they don't yet know they need.
---
2017
---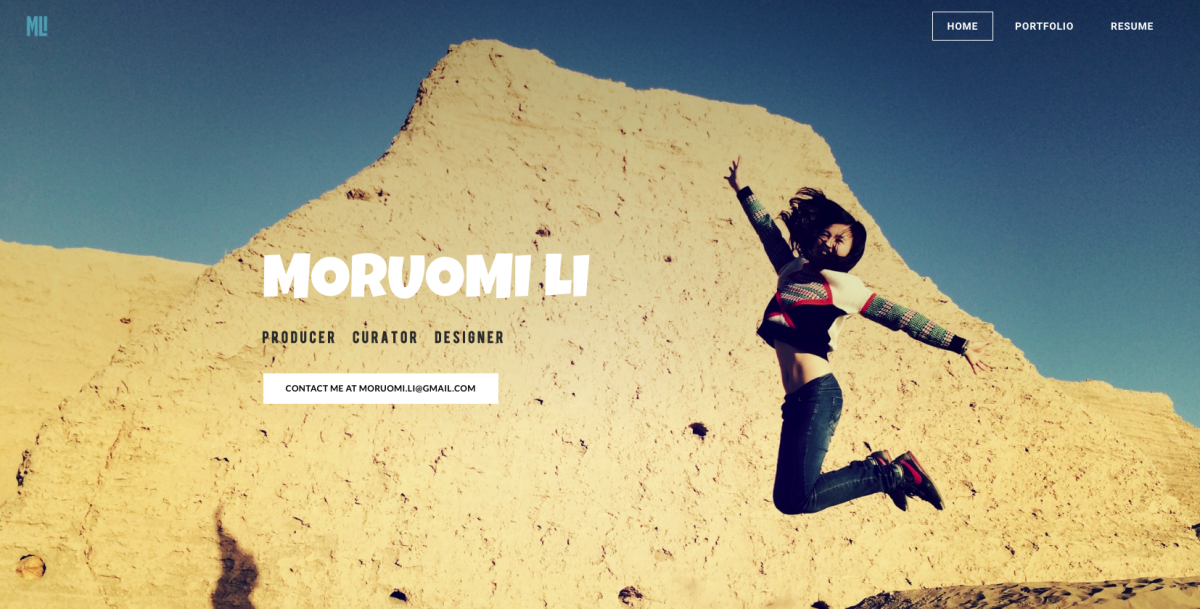 I'm a media producer, a festival curator, and a creative designer.
Many important stories are never told, and I am passionate about telling them. I focus on the "small potatoes," producing films and television stories about people hidden from the mainstream, exploring rural Chinese traditions. I also curate independent film festivals and digital thought conferences. Through my craft, small can be magic.
The stories are calling and I must go.
---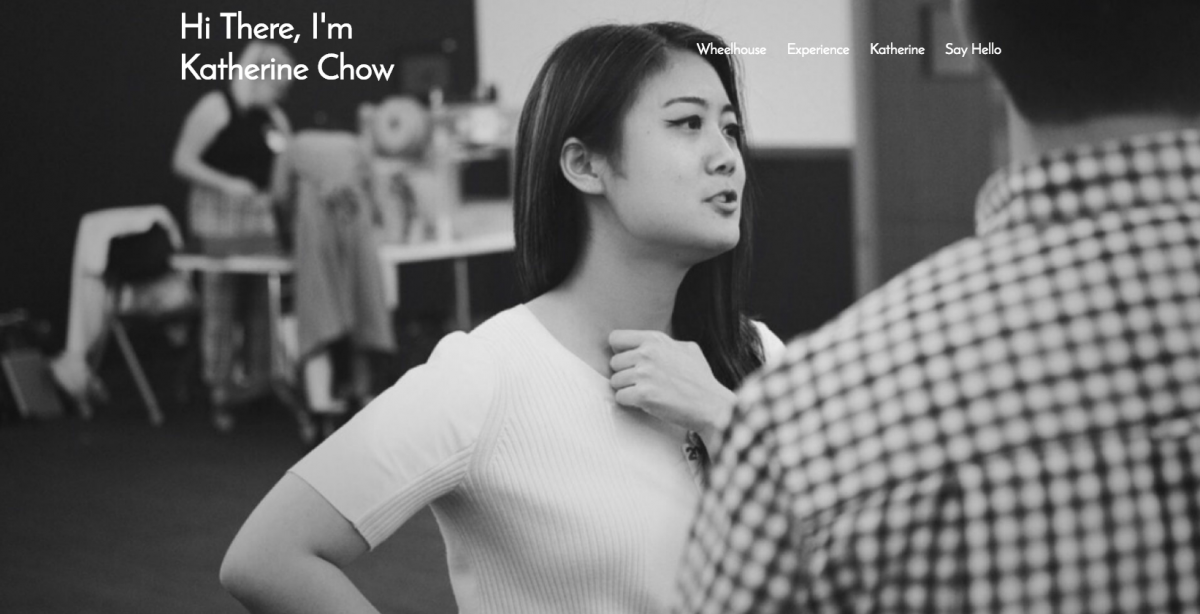 I take words and I make them visual. I'm Katherine Chow and I'm a multimedia curator. My core passion lies within creating multimedia pieces that communicate a strategic message. When I'm able to see positive impact induced by content I created, it is the most rewarding aspect of curating unique experiences through visual expression.
---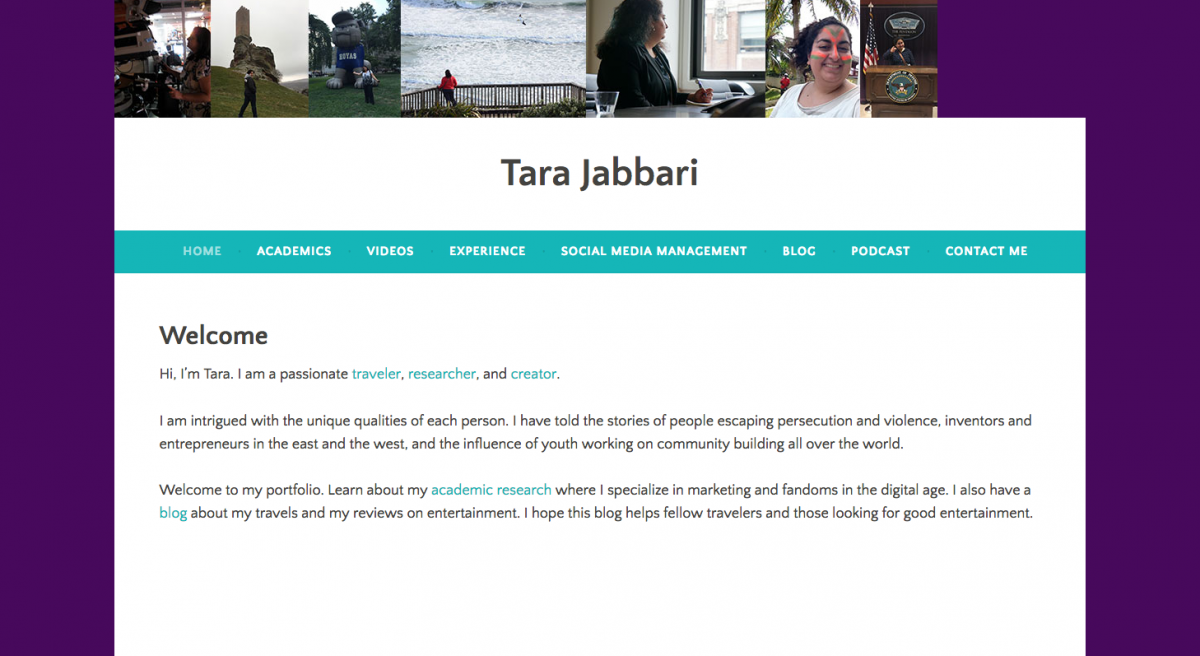 I am intrigued with the unique qualities of each person. I have told the stories of people escaping persecution and violence, inventors and entrepreneurs in the east and the west, and the influence of youth working on community building all over the world. In my portfolio, learn about my academic research where I specialize in marketing and fandoms in the digital age. I also have a blog about my travels and my reviews on entertainment. I hope this blog helps fellow travelers and those looking for good entertainment.
---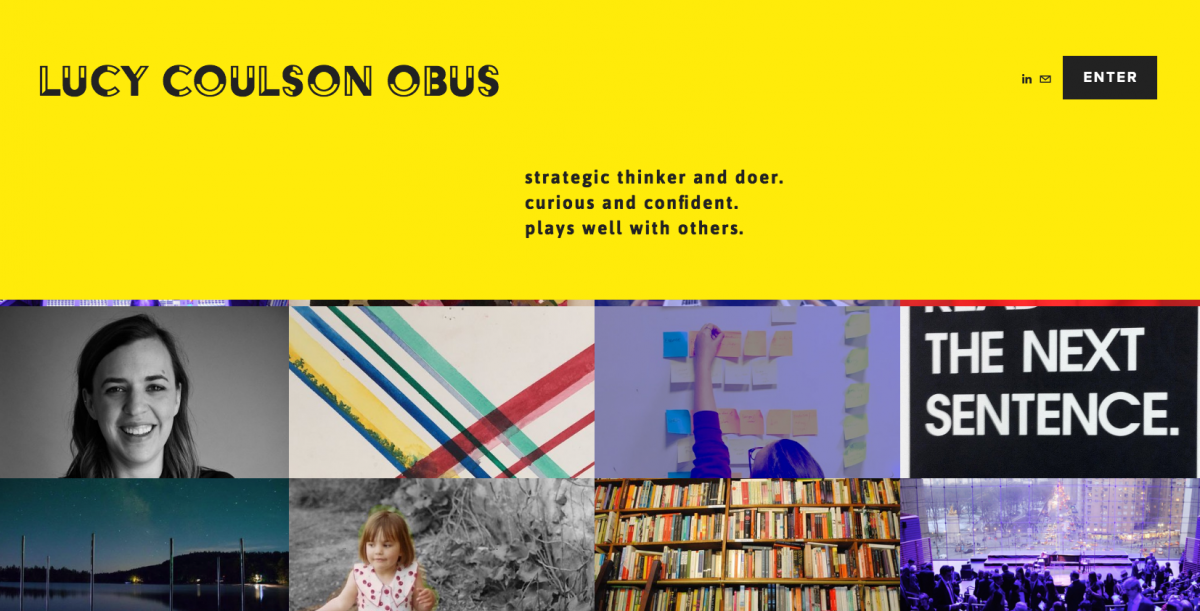 Hi, my name is Lucy: I am a communications strategist, an experiential designer, and an innovative project manager. I am fluent in artist, analyst, organizer, and leader. While I started my career as a young theater director, working with diverse teams to deliver dynamic large-scale projects, I have since translated those strategic creative skills into programming, development, and marketing sectors for nonprofits and enterprise. I love crafting big picture narratives with a critical eye for detail and deadline, balancing ideaphoria with foresight to produce exciting work. I focus on strategic program management and organizational design with an emphasis on experiential engagement and audience driven design. I love when the right and left sides of my brain play tug of war; it's always a great workout. You'll want me on your team because I'm a master of many trades: UX/Research, Strategic Writing, Project Management, and Experiential Design, just to name a few. You'll find these areas of expertise expressed in form and content on my eportfolio, a metarepresentation of my professional foundation. Demonstrable visuals, data-driven metrics, and analytic storytelling are at the heart of my work.
---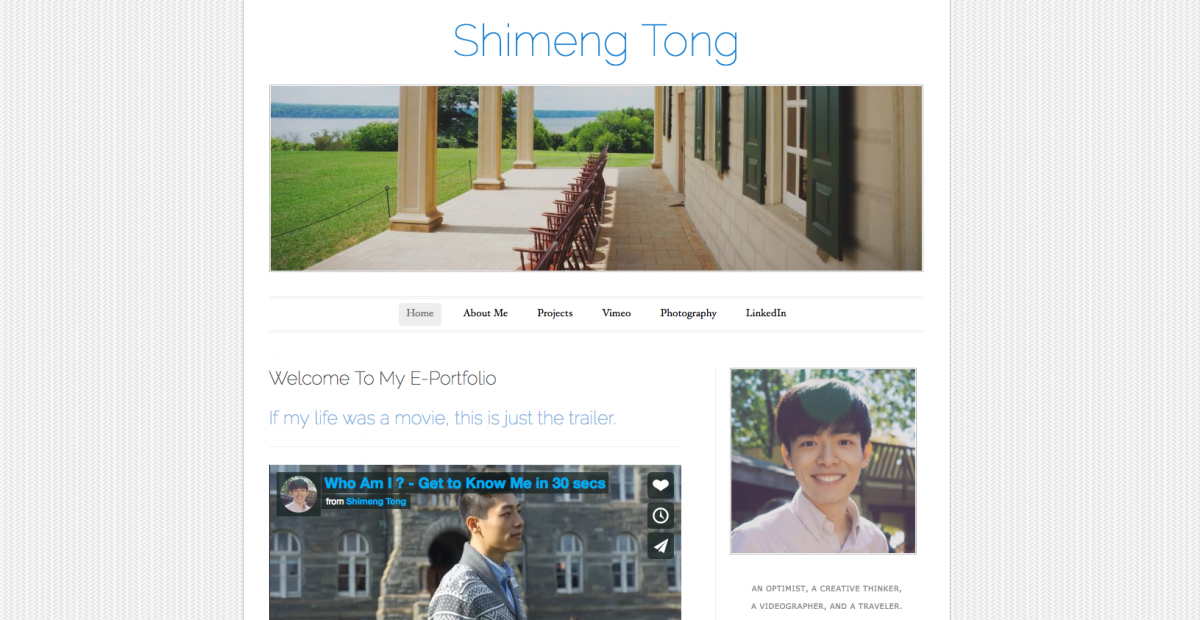 An optimist, a creative thinker, a videographer, and a traveler. Hi, I'm Shimeng.
I graduated from University of Maryland with a B.S. in finance, but I always want to pursue a career related with media and creativity. Therefore, I came to CCT to chase after my dream. During my 2 years at CCT program, I transformed from a gus without any video filming/editing experience to a video producer, and I would like to invite you to my e-portfolio to witness this journey I had at Georgetown, which I'll alway remember and cherish.
---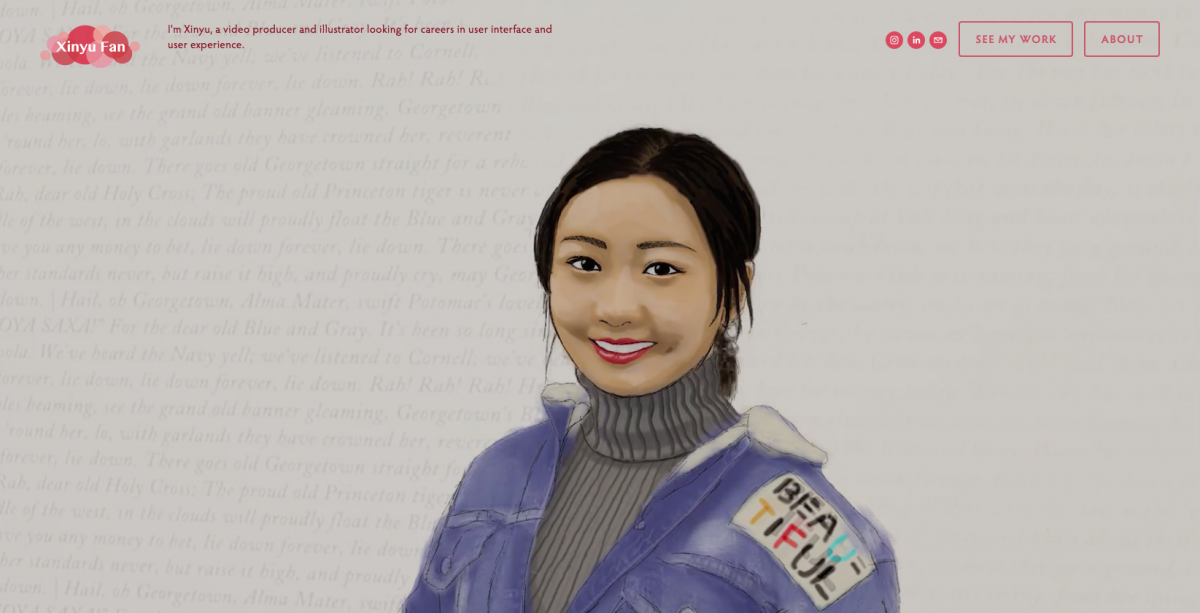 I'm Xinyu Fan, a video producer and graphic designer based in Washington DC. Currently pursuing a master's degree in the Communication, Culture and Technology program at Georgetown University, I'm looking for a career in user interface and user experience. I have 5 years of experience in video production, and over 10 year's experience in painting. Right now, I'm proficient in Adobe Creative Suite: Photoshop, Premiere, After Effects, Illustrator, Indesign, and Animate. I'm also a beginning user of , PHP, CSS and HTML. In my spare time, I'm a pianist, painter, and traveler.
---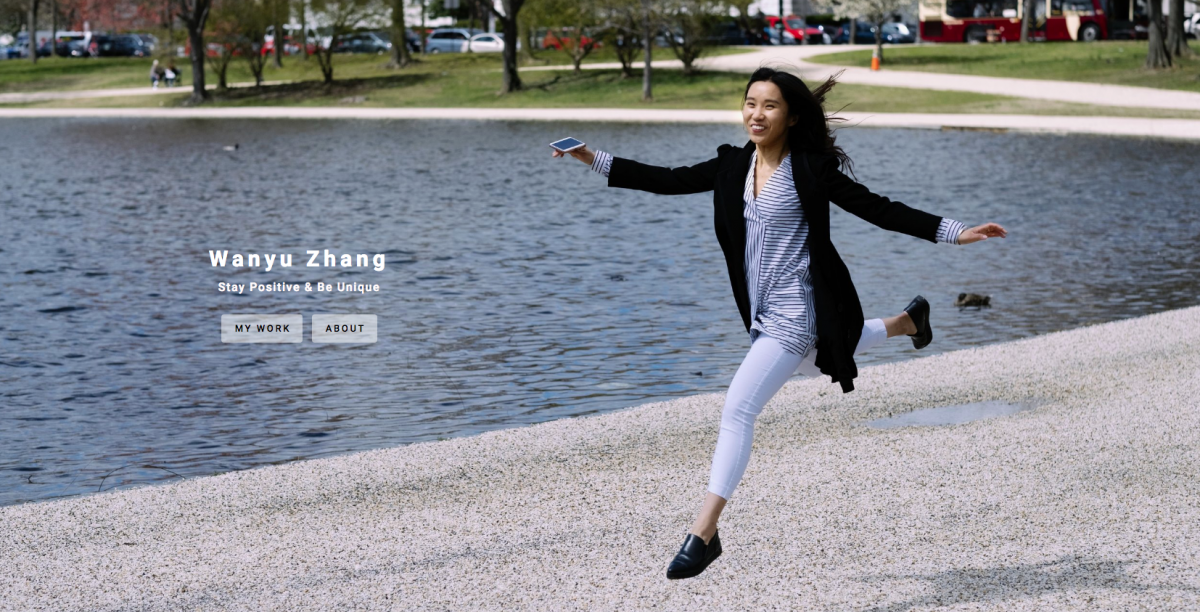 "Stay Positive & Be Unique" — I'm Wanyu Zhang and I come from Beijing, China. My previous experience taught me how to polish me skills and knowledge in media and news industry. Then I recognized I always feel strongly about digital marketing and communication strategies. So, I decided to back to School and improve myself in a better training. As a graduate student from Georgetown University pursing an M.A. in Communication, Culture and Technology, I am in the unique position and great timing to bridge the gap between academic practising and professional experience. My final career goal is to collaborate with companies and different people to create culturally and impactful content can be used in everywhere in the world.
---
Xinyu Huang
Hi! I am Xinyu Huang. I was born and raised in Zhuhai, a beautiful coastal city in Southern China. Before coming to CCT, I was a journalism student at Sun Yat-sen University, Guangzhou. In 2014, I served as an intern journalist at Southern Weekly, one of the most influential newspapers in China. During the summer of 2016, when I just finished my first year at CCT, I worked as a communication intern at Atlantic Council, a top think tank based in D.C. I am glad that CCT has made me find my passion towards communication and marketing. This e-portfolio will tell you more about who I am and what I have achieved in highly visual ways. Welcome to my world.
---
Adrianne Griffith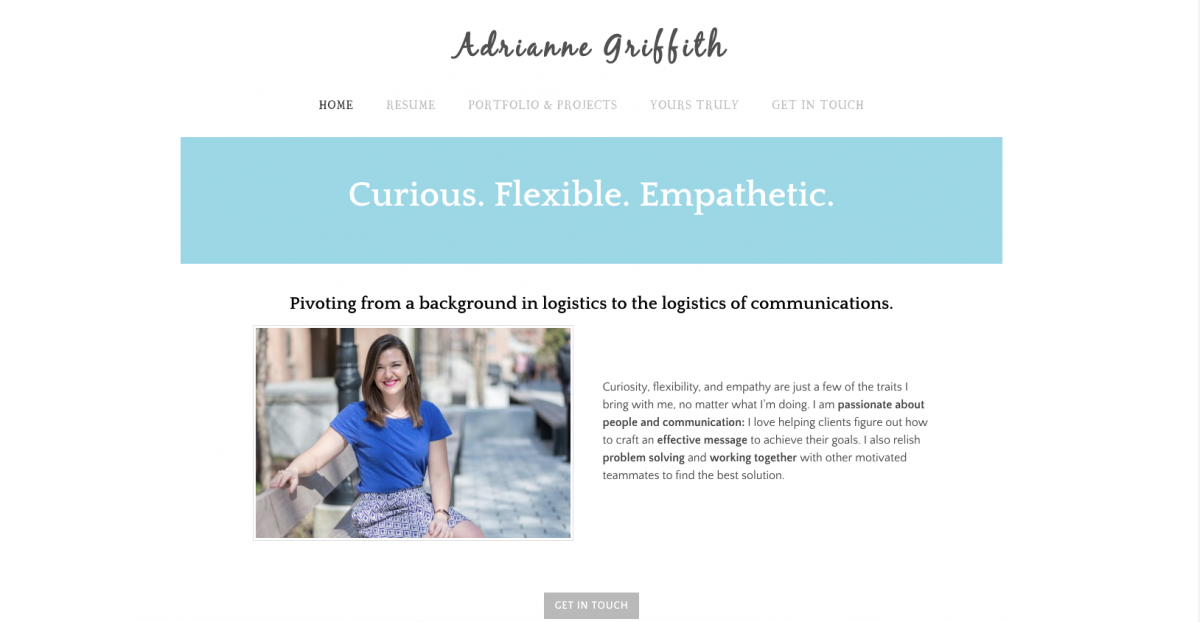 Have you ever stood in front of a crowd and couldn't figure out what to say? Or looked at a blank page or screen but the words wouldn't come? ​Luckily, these kinds of experience have been few and far between for me. Words have always come easily, both verbally in presentations and in all forms of the written word. After graduating with a B.A. in English from the University of Washington, I commissioned into the U.S. Air Force as a Logistics Readiness Officer. As a junior officer, I learned and grew more than I imagined possible: how to make decisions and lead under pressure, how to think strategically and keep the big picture in mind, and the importance of taking care of your team and building relationships were all part of the job.
After serving for five and a half years, I transitioned into the corporate world. At first, I stayed in the world of logistics by taking an operations management position with Nike. That role helped solidify for me that while I liked the structure of the logistics career field, what I really wanted to do was the logistics of messaging. My husband and I moved to D.C. in the spring of 2016- just in time for me to start my M.A. in Communication, Culture and Technology at Georgetown. While in the program, I helped develop and execute the CCT 20th Anniversary weekend, and then began working at Georgetown's Center for New Design in Learning and Scholarship as a communications assistant to help grow my resume and experience in order to be successful post-CCT. Graduation is coming up quickly (December of 2017), after which I'll be looking for a position in the DMV in corporate communications with an emphasis on nonprofit and philanthropy.
---
Jiaxi Xing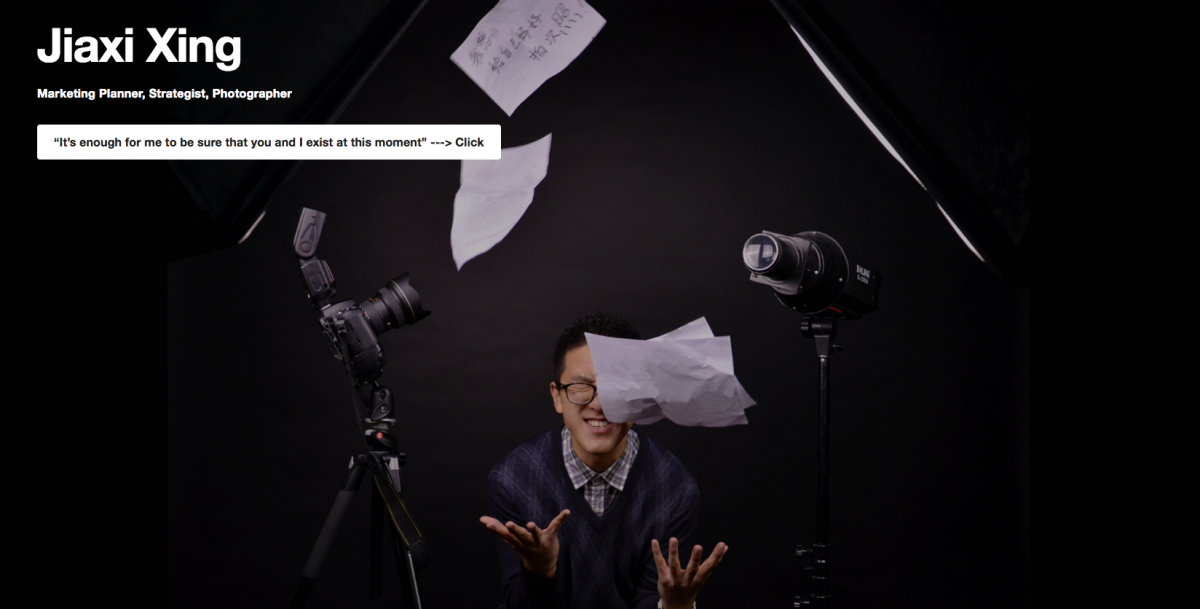 Hi, I'm Jiaxi Xing. Professionally, I'm a marketing planner and a strategist. I have internship experiences in Shanghai General Motors (SAIC-GM), J. Walter Thompson Company in Beijing (JWT Beijing), Intercom Int'l Communication Group, and China Central Television(CCTV). The industries of companies I have served range from Automobile, Electrical, Catering, Food, and Healthcare. During my internships, I provided insight for GM Cadillac group on how to effectively communicate with 90s generations in China. I made analysis on Mobile Virtual Network Operator's market environment for GOME's MVNO strategy. I also helped a high-end restaurant in China to reposition itself to a public-affordable restaurant. These are just a portion of the marketing projects I've been part of.
In my "unprofessional" life, I'm a traveler and a photographer. I enjoy the feeling when I step my feet into a new place. Exploring the unknown and experiencing the diversity make me excited and give me passion toward life. During my trips, I use my camera to capture the most memorable moments. I only raise my camera hand when I'm truly touched by the scene in front of me. To me, traveling and photography are good ways to accumulate experience and promote thinking regarding life and the world. My photos reflect what I think and are also how I engage in conversation with this world. I hope they can also communicate with you.
---
Adam Ramadan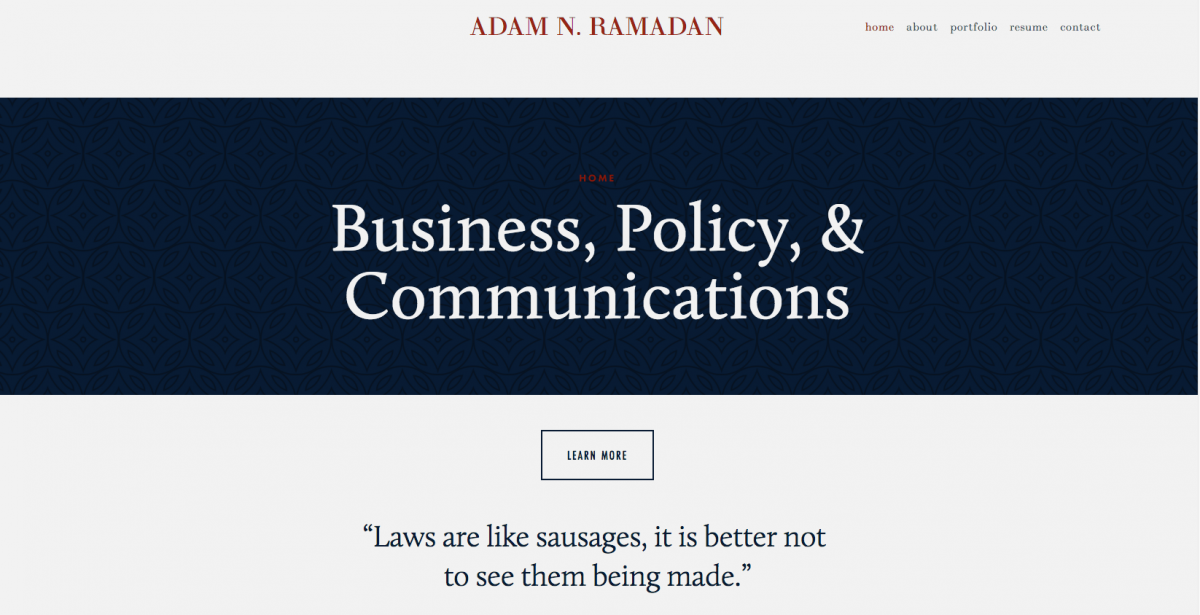 One consequence of growing up in a household with two immigrant parents is the realization at an early age that the world is much bigger than the one we inhabit individually. With my mother being from Guatemala and my father from Egypt, I witnessed first-hand the lives they worked so hard to build, while learning about the lives they worked so hard to escape. Eventually, with this unique worldview, I made my way to Washington, DC to attend college and get a jumpstart on this experience called life.
Fast forward to today: I am a political scientist, a strategic communicator, and a business and contracts manager. I recognize the importance of genuine, intimate human engagement, and am diligent in my attempt to develop lasting relationships with those whose lives I am lucky enough to come across. I work hard to balance the sometimes conflicting priorities of short-term results and long-term planning, but always make sure my decision-making process is guided by the worldview I developed growing up in a home of immigrants.
---
Katherine Hild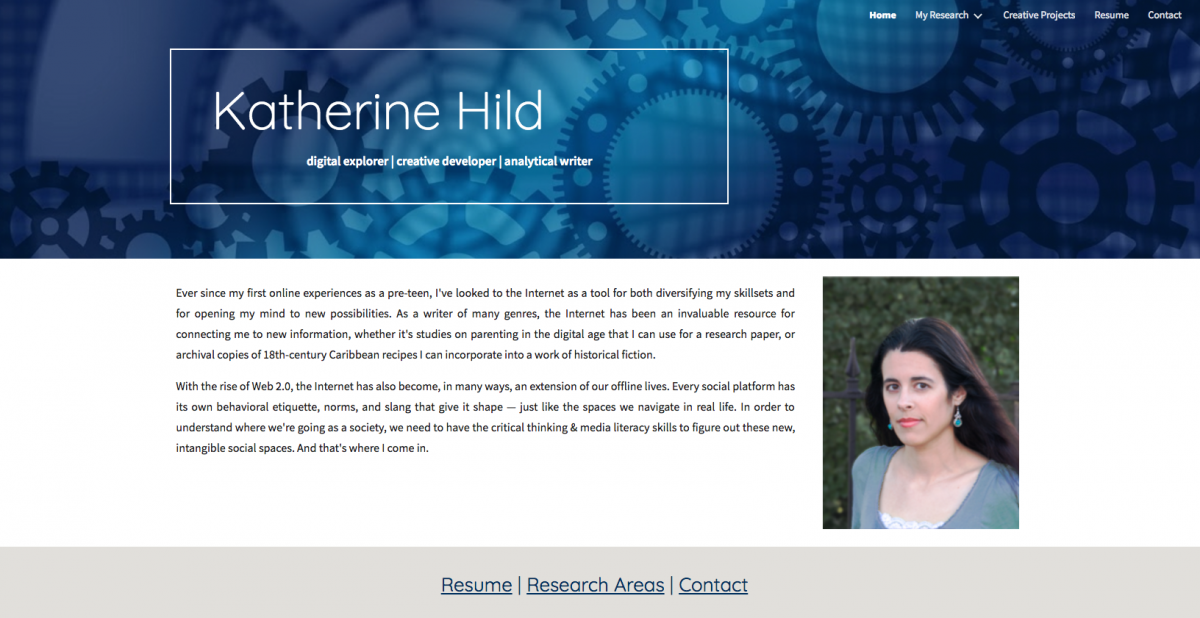 Ever since my first online experiences as a pre-teen, I've looked to the Internet as a tool for both diversifying my skillsets and for opening my mind to new possibilities. As a writer of many genres, the Internet has been an invaluable resource for connecting me to new information, whether it's studies on parenting in the digital age that I can use for a research paper, or archival copies of 18th-century Caribbean recipes I can incorporate into a work of historical fiction.
With the rise of Web 2.0, the Internet has also become, in many ways, an extension of our offline lives. Every social platform has its own behavioral etiquette, norms, and slang that give it shape — just like the spaces we navigate in real life. In order to understand where we're going as a society, we need to have the critical thinking & media literacy skills to figure out these new, intangible social spaces. And that's where I come in.
---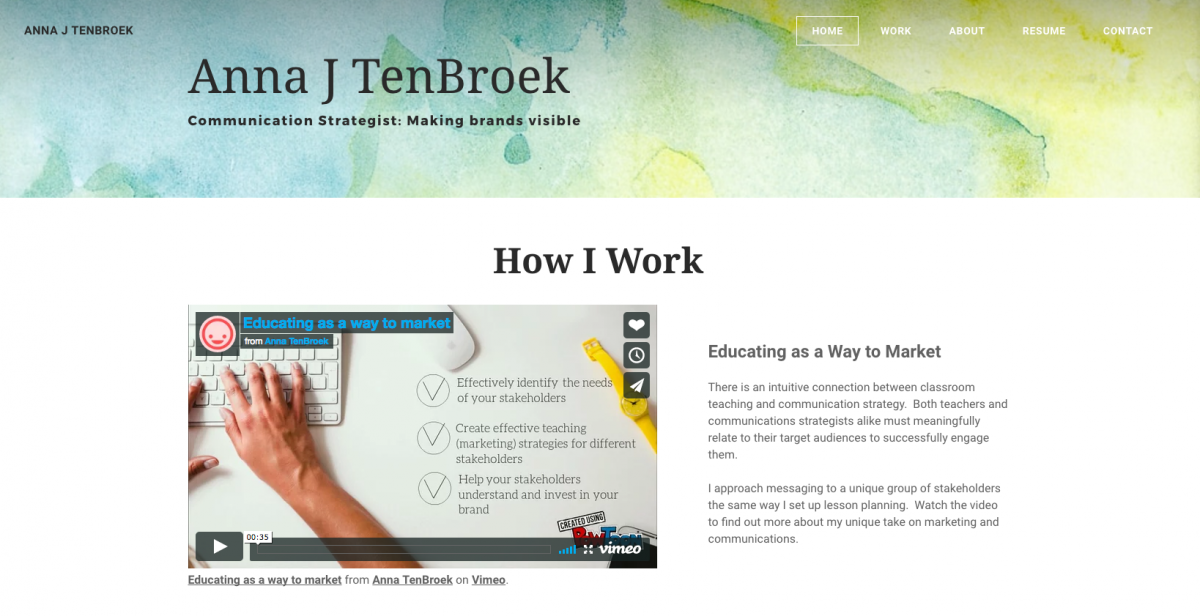 One of the best and hardest days in my career came the morning I woke up and allowed myself to realize I did not want to be a teacher. I grew up aspiring to lead an elementary classroom, but after four years of education classes, building relationships with students, planning lessons, and grading papers, I realized that the classroom was not the place for me.
I now use my past experience in developing differentiated lesson plans as a way to create targeted messaging for brand promotion. Much like developing engaging lesson plans for a diverse class of students, effective communication and marketing strategies require an understanding of how to successfully engage stakeholders in ways that are meaningful to them. If you understand your audience, whether it is students or consumers, you can effectively form your message to create positive outcomes.
---
Han Wu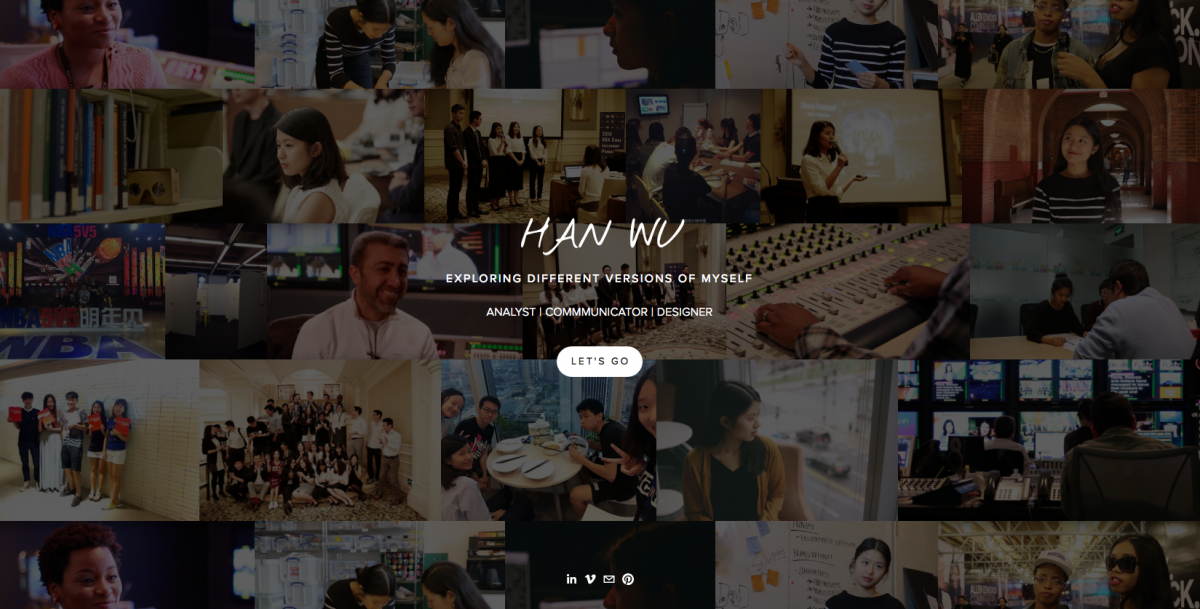 I listen to unvoiced questions. I understand the power of data. At NBA China, I reveal the untold stories hidden behind numbers and metrics to produce practical insights. Also, my background in communication equips me with capability to conduct qualitative research, which proves to be helpful in professional settings as well.
I solve problems through design. A good communication professional solves people's frustrations as a designer. I am a "designer" thinking in a creative manner and looking at things from different perspectives. Design thinking also helped me stand out in the internship think tank projects.
I convey messages effectively. It's all about communication. I know how to communicate, both internally and externally. As a team player, I let my colleagues know that I understand their feelings and goals so as to get the most out of different people. At the same time, I am good at conveying messages to "audiences."
---
2016
---
Megan Buchheit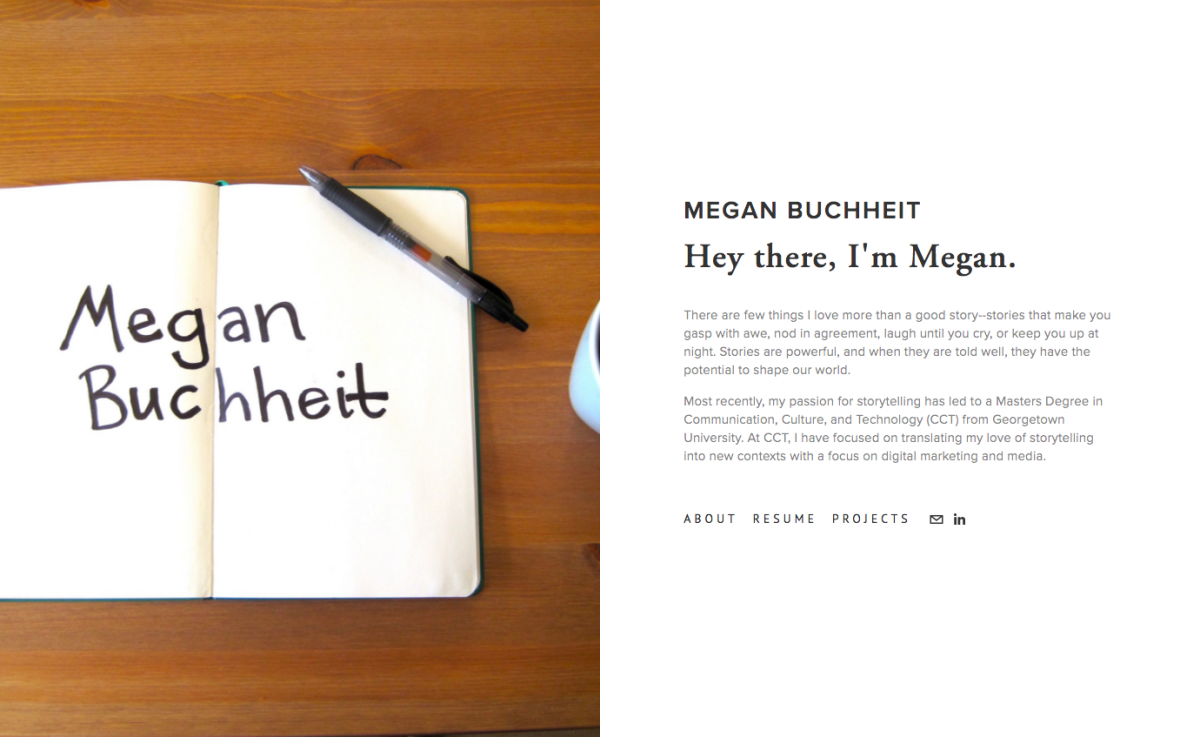 I have always been fascinated by storytelling, and my love of storytelling has come to define my professional and academic interests. As I see it, every person, organization, and brand has a unique story to tell, and sharing these stories is one of the most powerful contributions we can make in the world. Most recently, my passion for storytelling has led to a Masters Degree in Communication, Culture, and Technology (CCT) from Georgetown University. At CCT, I have focused on translating my love of storytelling into new contexts with a focus on digital marketing and media, while also studying organizational communication, quantitative research, and the ever-changing impact of technology on society. My academic experiences have been complemented by five years of experience in managing communications, running programs, and coordinating hundreds of volunteers that have helped me to hone my skills as a communicator, strategic thinker, and mission-driven leader.
---
Chelsea Burwell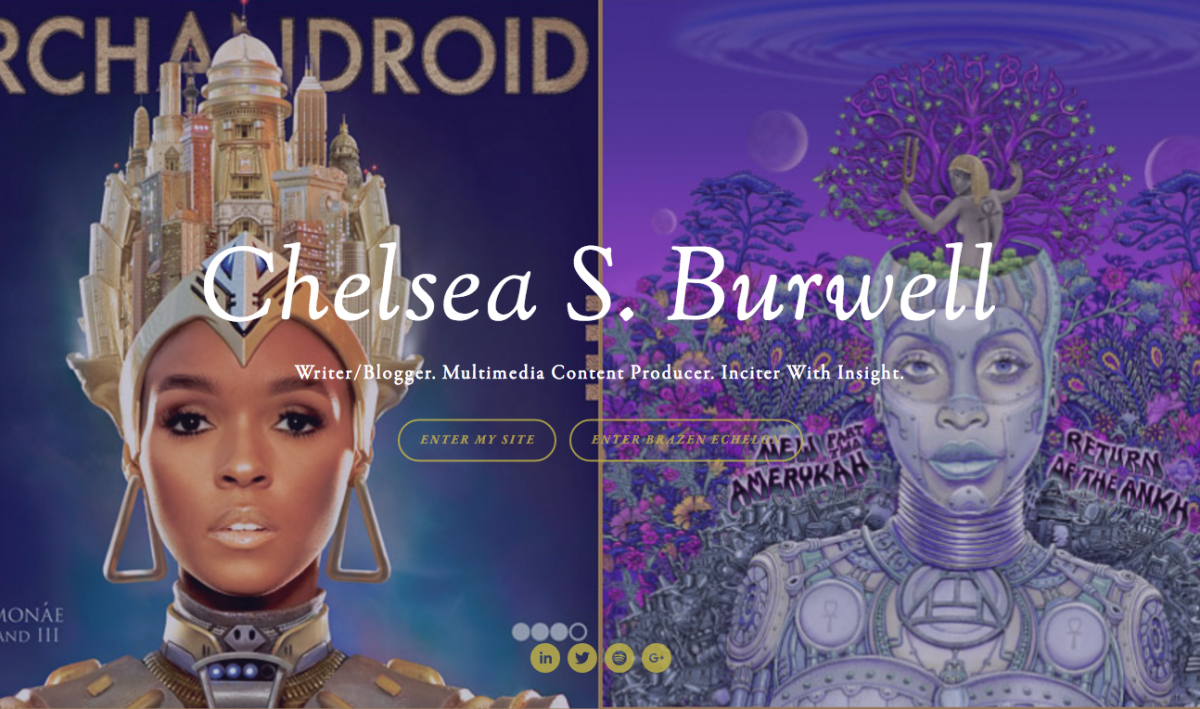 What does it look like when a young Black woman learns the rules of mainstream media – all in hopes of breaking them? My purpose and place in this world sits at the intersection of an insatiable love for communication and the urgent need to incite change for the sake of accurate minority depictions and cultural understanding in media.
This May, I will conclude my graduate career at Georgetown University, earning my Master of Arts degree in Communication, Culture and Technology. Upon graduation, I anticipate entering the journalism and digital media industry as a communications specialist, editorial writer and blogger in the Washington, D.C. or NYC metro area.
---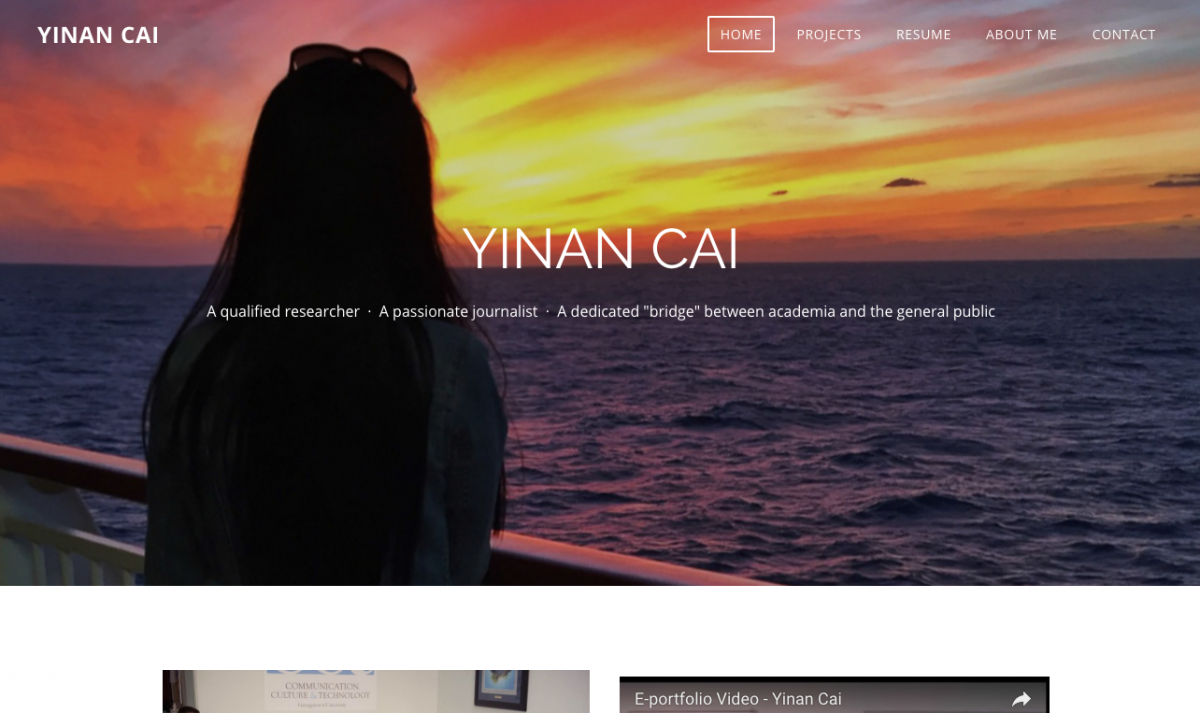 Born and raised in Beijing, the political center of China, and having a family member working in the Chinese government, I developed my interest and sensitivity towards politics since my early childhood. With strong interest in social and political issues, I finished my undergraduate education in China's best journalism and communication school—Renmin University of China, and began to do academic research since then. During my graduate study in Georgetown University, Communication, Culture and Technology program, I received strict and rigorous academic training, both in research methods and in knowledge. I've done several quantitative political communication research studies with professor Diana Owen here. Some of my papers have gotten published. So I believe the skills I've learnt in Georgetown qualify me for many career fields. Curiosity is one of my assets, and it encourages me to dig into a topic deeply and read tirelessly in the library for hours, while perseverance supports me to finish all my research projects. I believe I have important qualities to be a researcher or a journalist: working hard, and having perseverance.
---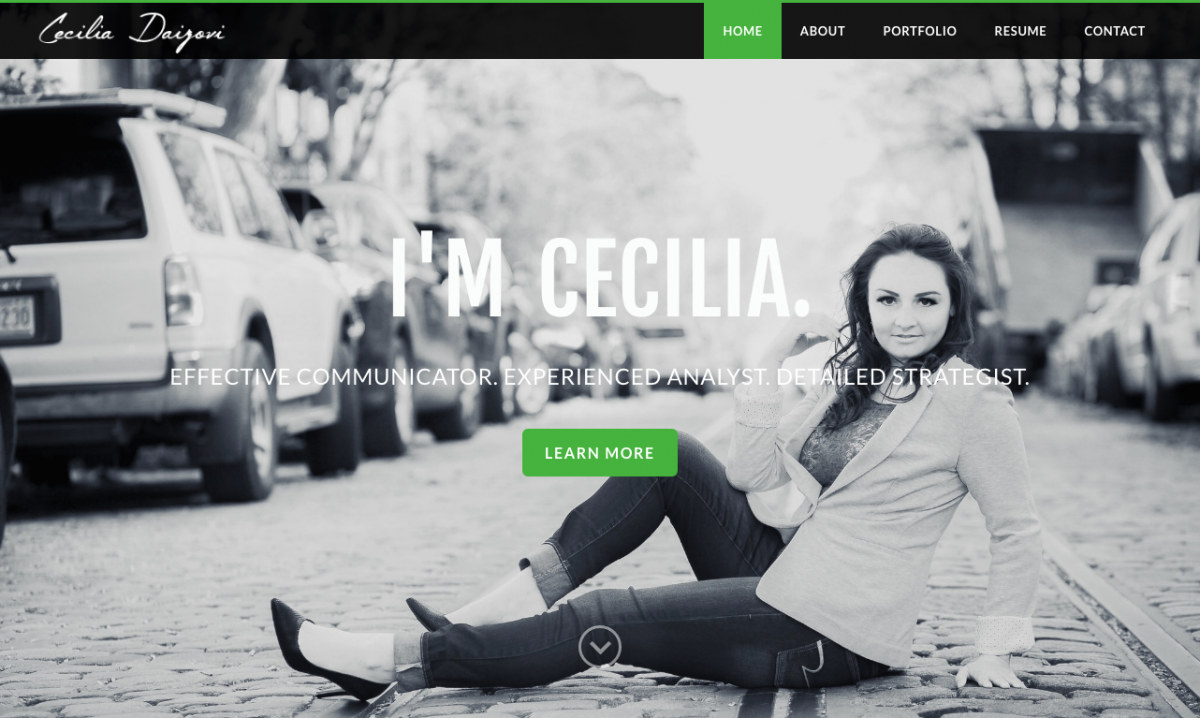 I am a proud graduate of Purdue University and current Graduate Student at Georgetown University who is an effective communicator, a detailed strategist, and a experienced analyst. With media experience as well as experience in academia and in government, my work has allowed me to hone my written and oral communication skills, my data collection and analysis skills, and my organizational and prioritization skills in order to be an efficient leader and team member.
As a person who has always gone above and beyond baseline expectations, I have proven to be a team member who consistently delivers results and a leader who invokes positivity within my team.
---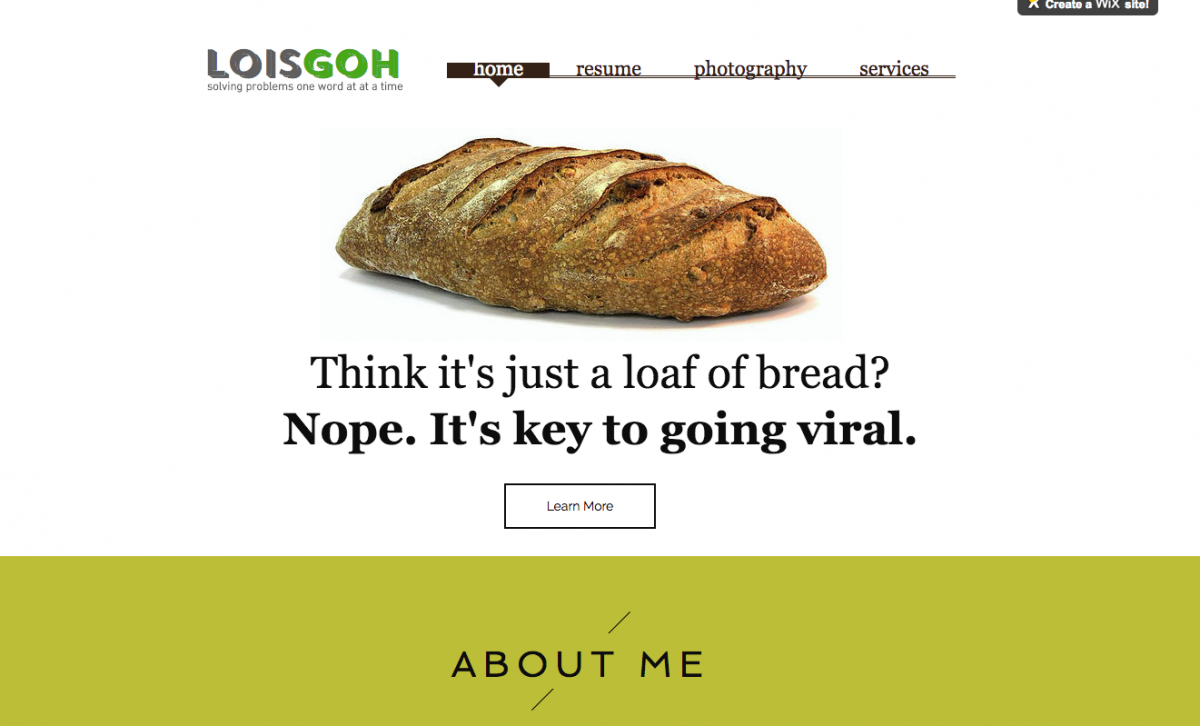 I'm Lois Goh and I feel strongly about content creation and communication strategies. As a graduate student from Georgetown University pursuing an M.A. in Communication, Culture and Technology, I am in the unique position to bridge the gap between theory and praxis. As such, I'm always eager to collaborate with companies to create culturally nuanced content and creative bespoke digital communication strategies.
---
Fiona Hanly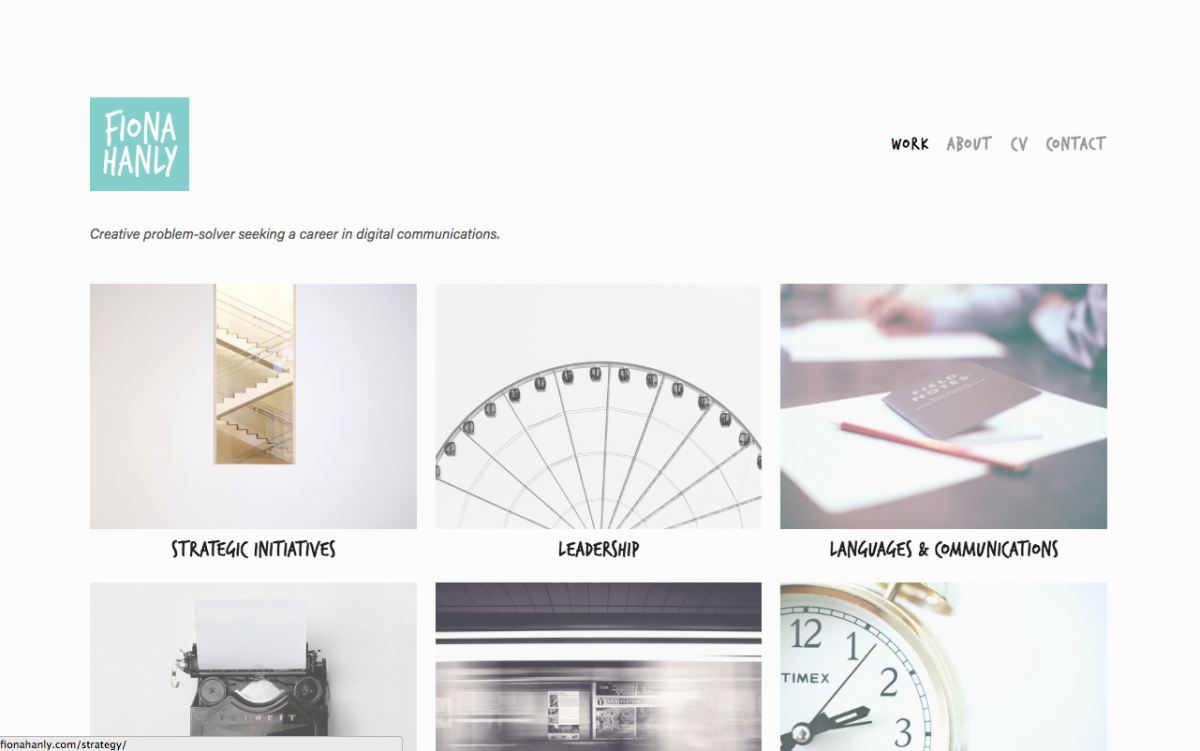 I'm Fiona. I'm a creator, a sense-maker and a problem solver. My undergraduate and graduate background is in culture, politics, and digital communications at Georgetown. I have experience in strategic communications, message design, and relationship management.
I find solutions and create narratives. My portfolio is diverse: I write research, media, strategic and creative content. I shoot photos. I design graphics. I translate the trite into the substantive and the obscure into the obtainable. I help people understand how to communicate what it is they want to say. I believe that everything boils down to one key message, and that's what I seek out wherever I go.
---
Nelise Jeffrey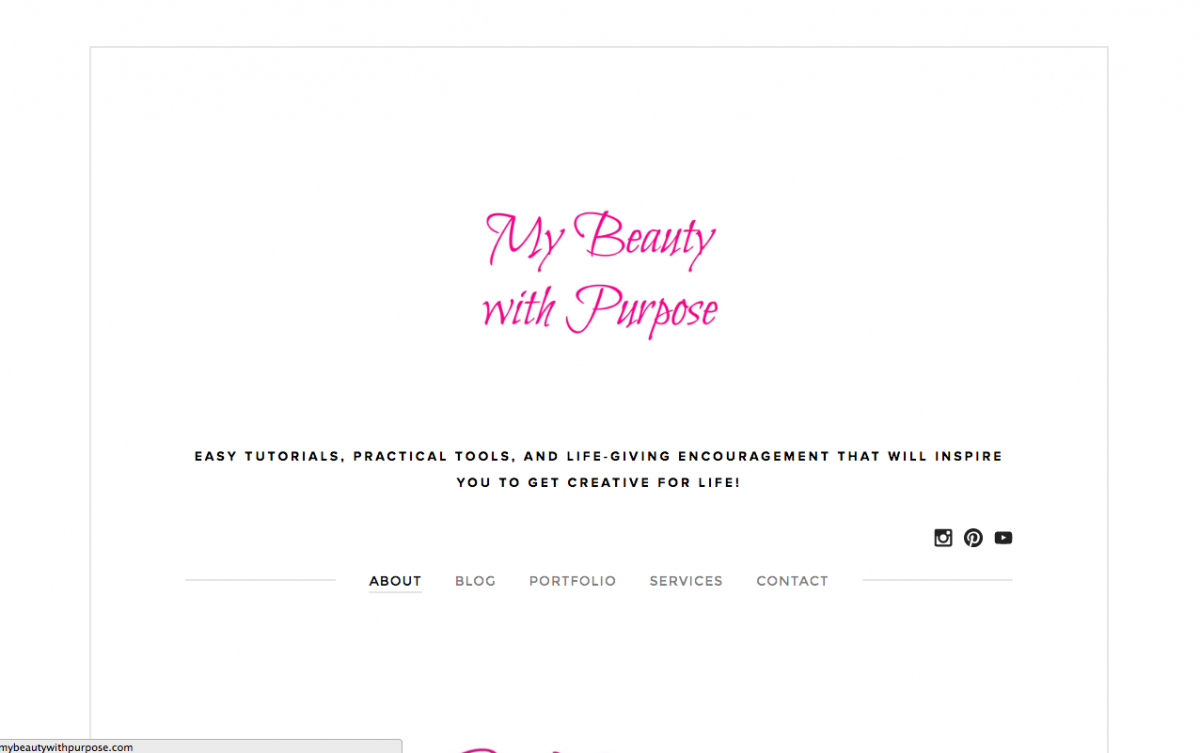 My name is Nelise, and I am the founder ofmybeautywithpurpose.com — A place to find not only fun and exciting makeup tutorials, but encouragement through self-empowering activities, and inspiring career building tools to motivate you on your creative journey.
It is truly my greatest heart's desire to help others find encouragement and fulfillment through makeup artistry by developing a balance of practical tools and products, customized client experiences and professional artistry know-hows to hearten your spirit. I am a DC Metro area based blogger & freelance makeup artist.
---
Dur Kattan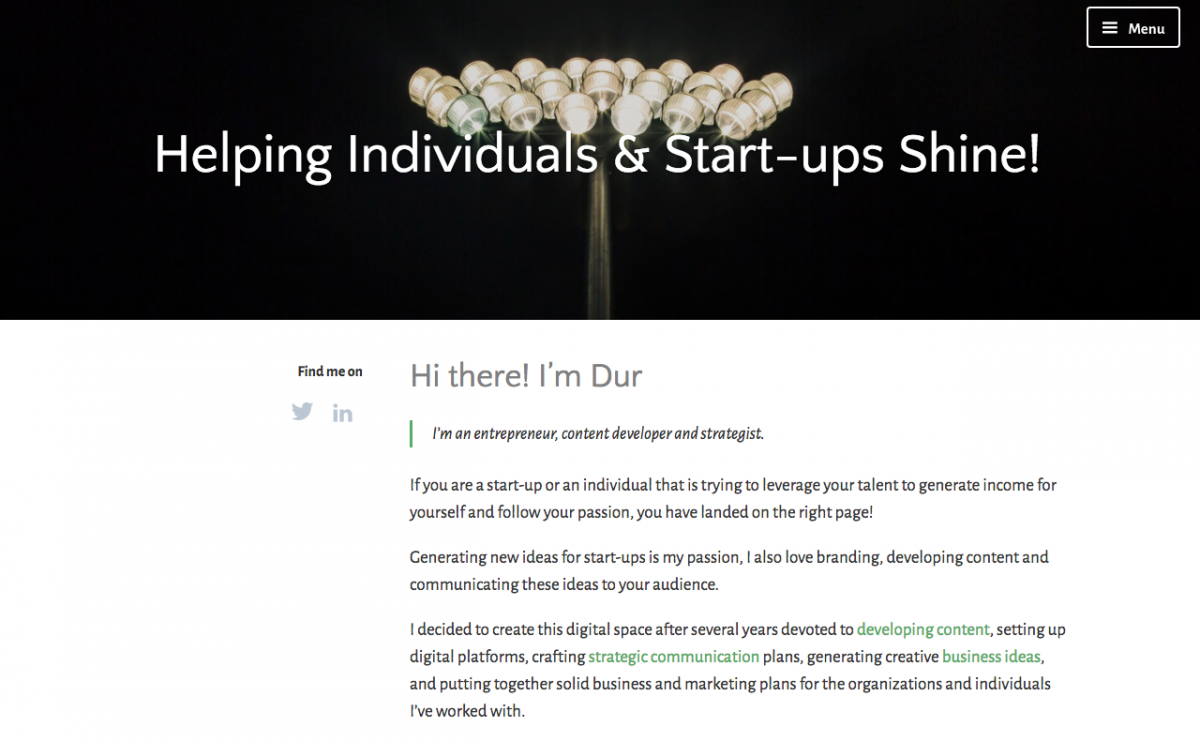 Born and raised in Riyadh-Saudi Arabia, I am an entrepreneur, content developer andstrategist by heart and by training. My undergraduate degree was in Business Administration with a double major in Management Information Systems and Marketing. I have a Master's degree in Communication, Culture and Technology from Georgetown University in Washington, DC. I am the Co-founder of Jobshoot App, in which I combined my love for self-branding, technology and communication. Jobshoot is a global professional networking app developed with a built-in video feature that allows users to tell their professional story in 30 seconds and promote the talents/ skills that are not highlighted in their resume. By working towards pursuing my own dream I hope to inspire youth, especially women to pursue their dreams. Through my work I hope to better advance future roles of women in Saudi Arabia and the Gulf Region.
---
Jieyu Lin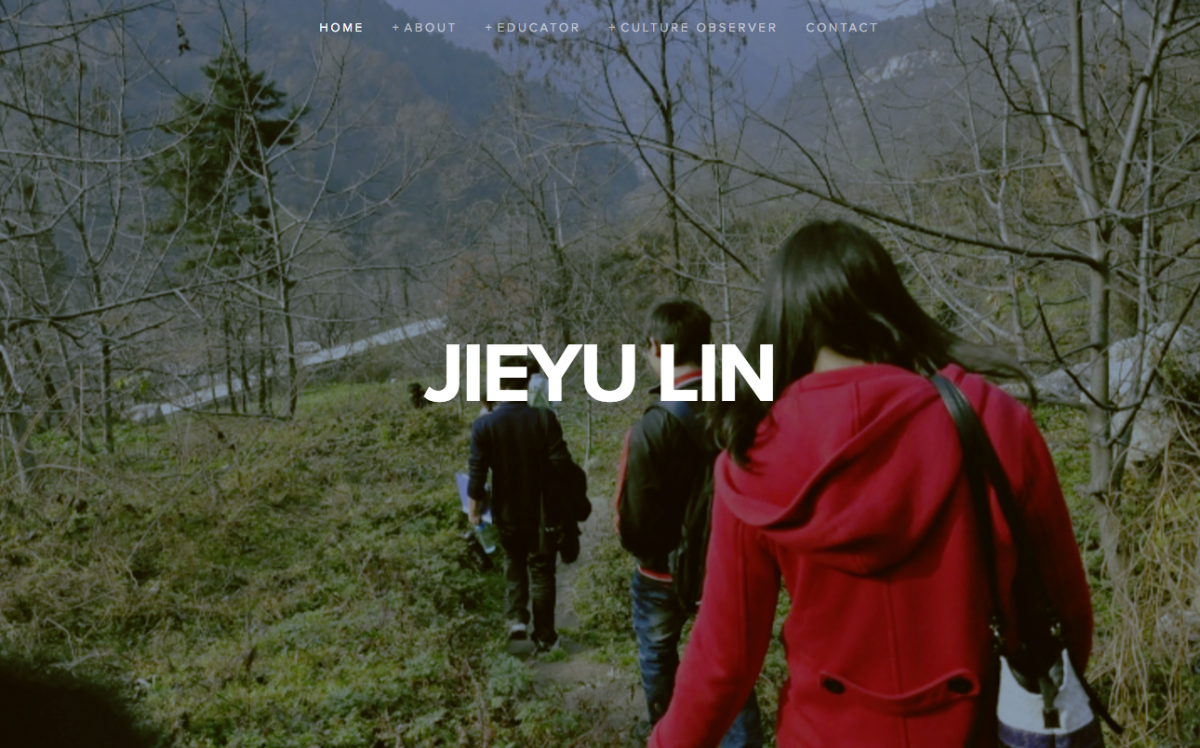 I am now a first year graduate student at Georgetown University majoring in Communication, Culture and Technology with a certificate in Asian Studies. I previously studied English and German as undergraduate major. I went to National Chengchi University in Taiwan as an exchange student, and published a book there. I was an intern at a newspaper and an advertising agency. I was a leader in an educational NGO and a volunteer teacher for two years. I am now seeking internship/fulltime opportunity in product development, educational development or the interaction of these two fields.
---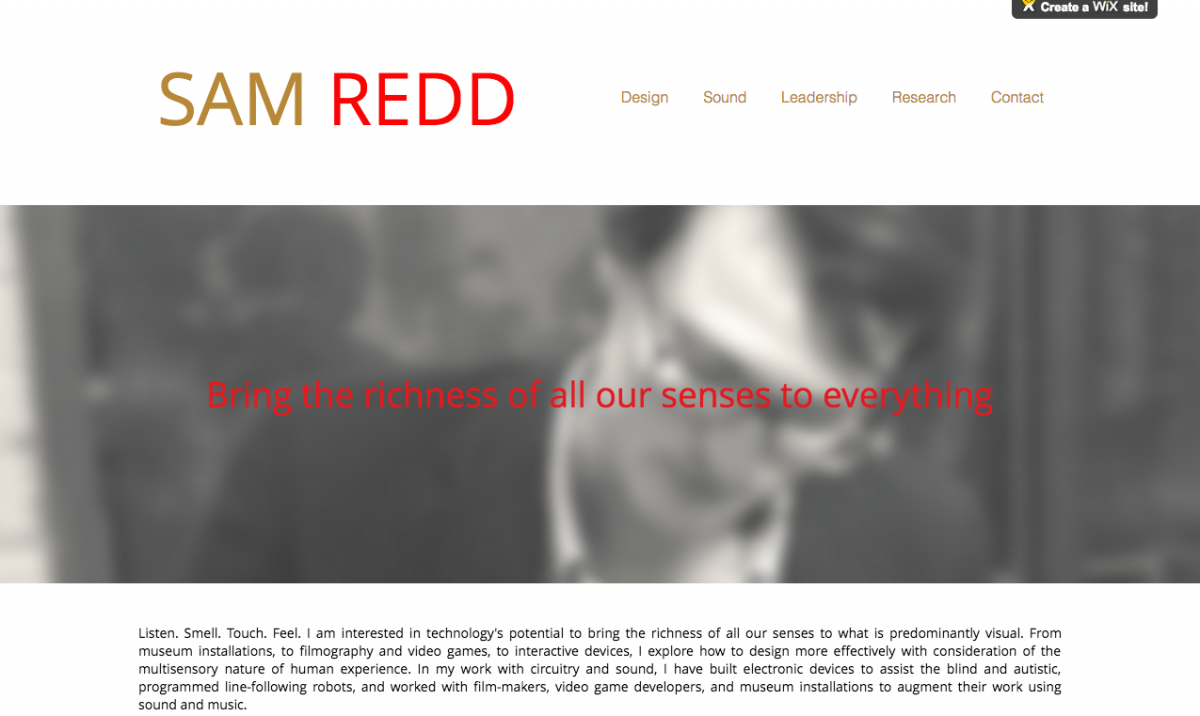 Listen. Smell. Touch. Feel. I am interested in technology's potential to bring the richness of all our senses to what is predominantly visual. From museum installations, to filmography and video games, to interactive devices, I explore how to design more effectively with consideration of the multisensory nature of human experience. In my work with circuitry and sound, I have built electronic devices to assist the blind and autistic, programmed line-following robots, and worked with film-makers, video game developers, and museum installations to augment their work using sound and music.
---
Danielle Storbeck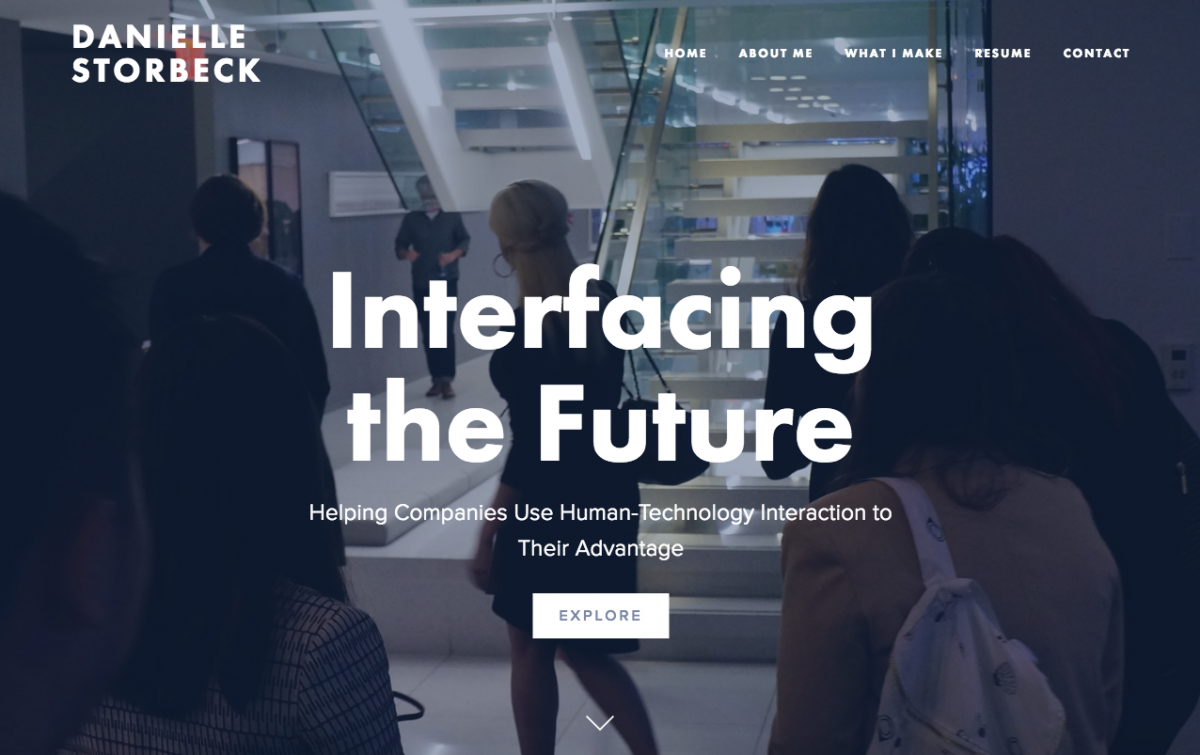 My name is Danielle Storbeck, and two years ago I stepped off a plane at Ronald Reagan National Airport in Washington, D.C. after completing my bachelor's degree in human rights and media communications in Seattle. While working through my master's degree in the Communication, Culture, and Technology program at Georgetown, I became exposed to human rights topics that focused primarily on the impact of new technological interfaces on vulnerable communities. This eventually led to an interest in human-centered design for autonomous technologies.
Much of my academic life has centered on human interpretation of new technologies, and how gender, diversity, culture, and emotion can impact designs therein. My professional life has constantly been one of visual storytelling and communication, and creative consultation for companies wishing to utilize it to their advantage. Moving forward, I am seeking out IT consulting positions with motivated companies that need a tech-obsessed woman who operates at high speed, isn't afraid to test new waters, and who designs with the client in mind.
---
Leyi Wen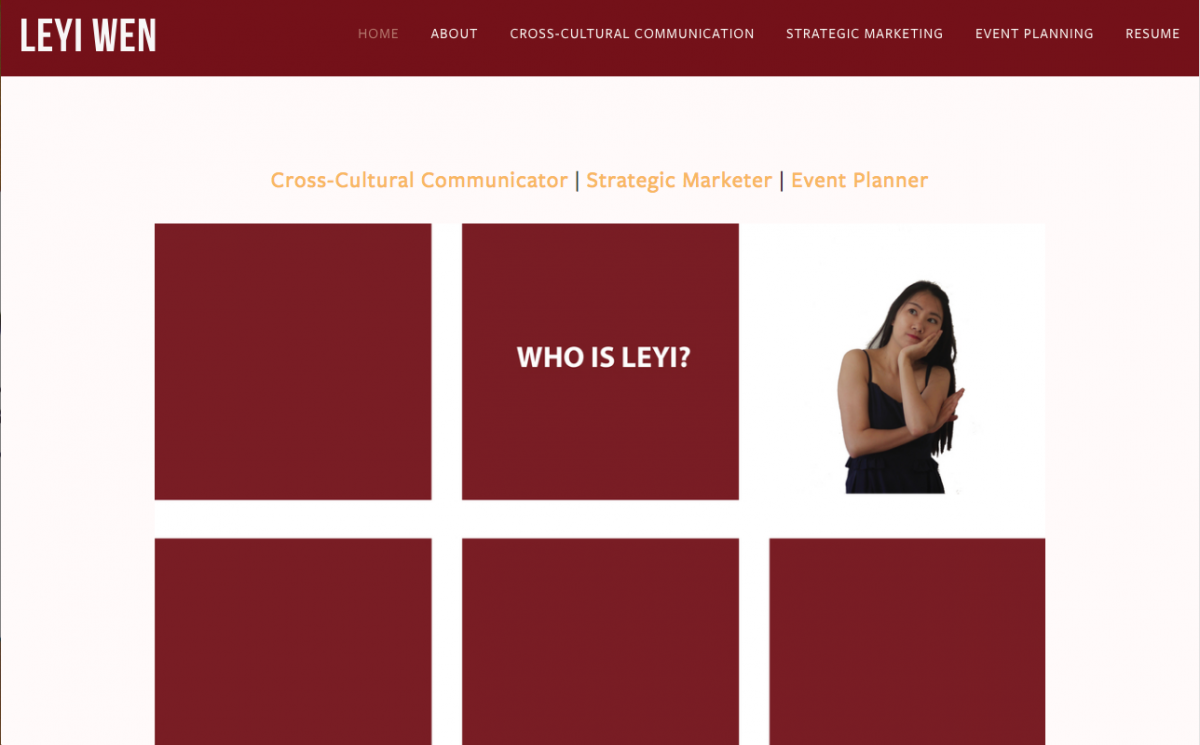 In today's global world, cross-cultural communication is about listening, questioning and opening dialogue. Fascinated by the huge impact of a single idea and passionate about carrying out heart-stirring and thought-provoking campaigns, I would like to devote my skills in cross-cultural communication and event planning to the public relations, advertising and digital marketing.
---
2015
---
2014
Layan Jawdat

A media analyst and communications specialist, I craft and organize messages in academic and professional settings to shape our understanding of important trends in current events, pop culture, and media. My research runs the gamut from traditional forms of media to newer, digital media.
---

A communications and public relations specialist, I craft messages in a professional setting to help brands and individuals tell their stories. I am interested in learning about corporate communication, creativity; branding and how people interact with each other in a professional environment.
---
Zhou Jia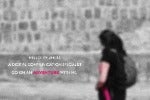 I am a digital communication specialist who can create compelling textual and visual narrative. With experience in social media marketing, content marketing and public relations, I am looking to help organizations develop digital communications programs and build stakeholder relationships.
---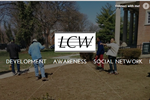 Building Bridges is a portfolio by Langford Wiggins. This portfolio illustrates Langford's ability to establish and maintain relationships with multicultural audiences on behalf of any organization. Langford possesses the skills to communicate across any platform and utilize the media to promote any social movement.
---
Effat Al-Saraj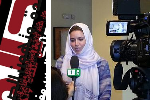 I am a multimedia storyteller, an agent for change and a digital communicator, combining my passion for story-telling with a love of technology in order to deliver compelling messages in digital form. In other words I am a TechnoCommunicator. Born with an artistic flare, I have always been inspired by how science has been transforming the art of expression. In pursuit of my passion for art and technology alike, I launched a career in the field of digital publishing. My professional endeavors are driven by the strong desire to contribute and shape the digital future.
I direct technical and creative teams to deliver end results on digital strategies by incorporating my technical education, creativity, and critical thinking skills. I add value to organizations by generating innovative digital communications programs, building relationships, and achieving business objectives.

As a strategic communications professional, experienced in both traditional and digital communications, I construct a clear understanding of a client's needs and goals through research and client input. I create digital campaigns and content that drive target audience engagement and inspire loyalty.
---
Emily Fuerst

As a communications specialist with a passion for animals, I aspire to use my communications skills to work for an organization that supports military working dogs, service dogs or therapy dogs. My website illustrates my interest in communications and animals and features several research projects.
---

As a communications specialist, I focus on digital media in nonprofits and government. The digital space is perfect for issue advocacy and grassroots movements because it allows new audiences to hear messages. I enjoy engaging in the entire communications process from strategic planning and design, to implementation and analysis. I thrive on challenges and new learning opportunities, often taking the initiative to introduce new projects and platforms. In the fast changing media environment, there is always more to learn. My passion for social change guides me, and my expertise is grounded in merging marketing theories with political science and public policy ideas.
---

As a keen observer of world affairs, I thrive at the intersection between the news media and international politics. I am an aspiring news media professional, driven by a passion to constantly seek the truth and uncover the big picture.
Check out my site to learn more about my work and interests.
2013

My name is Ching-Ting Chen. I am pursuing a career in Public Relations and Communications in the entertainment industry after graduation from Communication, Culture, and Technology Program at Georgetown University in May 2012. I have focused my studies on corporate communication, marketing/advertising, and persuasive communication with digital technology. I have participated in several student associations to polish my organization and public speaking skills. My academic work and experiences have allowed me to develop solid skills in communication and managing media relations to be a qualified Public Relation/Communication professional in the rapidly changing business industry.
---

Wendy Ferguson is a Brand Design Strategist who engineers timeless consumer experiences. Her classical training in consumer packaged goods marketing combined with her leading-edge, multidisciplinary projects related to the future of marketing give her the keen ability to help clients and consumers excel at the intersection of applied innovation and the shared culture of sustainable brands.
---

In a constantly changing communication and digital world, it is very important for politicians and government officials to communicate with the American people in the most effective way possible. I currently work as a contractor with the Department of Homeland Security, where I use my communication, writing and organization skills on a daily basis. I am currently working on three projects for a Presidential Advisory Council. My experiences through coursework at Stonehill College (BA) and Georgetown University (MA), as well as internships with the New York State Senate, U.S. House of Representatives and Targeted Victory, a political campaign digital strategy firm, have prepared me to be a political communicator. After my graduation from Georgetown, I worked in the Online Advertising Department at Targeted Victory, through the 2012 campaign cycle. I am currently looking for new communication opportunities where I can put my writing and digital skills to use to make a positive difference. I have created this digital portfolio to highlight my skills as a political communicator ranging from academic research papers to political writing samples and multi-media projects.
---

My strengths lie in my ability to manage projects, events and communications across various disciplines. I love working within collaborative teams to solve challenges and I thrive in fast-paced, innovative environments. As you'll see, I'm fascinated by all things digital media, technology and sustainability related. The goal of this portfolio is to showcase my professional experience and my deep understanding of technology's impact across society.
---

I'm Kristin and I'm a message architect. Over the past several years, I have worked in various capacities to bring communication messages to life. From the initial research phase, to the visual design of a concept, to the composition of the message, to the final production of the project, I work from inception to execution with the hope of making an impression on people and inspiring action.
---
Janeace Slifka

Organizations must carve a space for themselves in the digital ecosystem, and doing so requires experience. As a digital strategist with project management and writing skills that empower clients to have a voice in the digital conversation, I am experienced in helping organizations capitalize on the opportunity of the digital.
I want clients not to fear the digital but to step confidently into it knowing that I will be there to advocate for them.
---
My name is Natalie Thomas and I am a communications specialist who understands the value in incorporating integrated strategies to maximize message exposure. By combining traditional and digital PR techniques, I am determined to reach my target audience through various media outlets.
---

A qualified candidate who intends to work in communication industry should have these three core values. My professional and academic experiences prepares me as a Communicator, Hybrid-thinker,Designer, and Writer, which resonates these three values.
---