Interview with Shane Hoon
Date: May 3 '10
Region: North America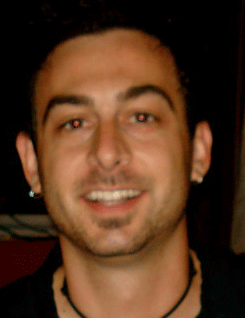 Shane Hoon, the new Admissions and Communications Manager for the CCT program, graduated in 2008. His focus/concentration were Cultural Studies, Technology and Society and Education. Back at CCT in a staff position, Shane is excited to be back at Georgetown University and shares his views on the future of the program.
CCT Network: How does it feel to be back at CCT?
Shane: I'm really excited about coming back to CCT and eagerly looking forward to the opportunity to once again work with such a great faculty and staff, which was definitely a big factor in my decision to return. Just as influential was my passion for working with the students, current, prospect, and former alumni. To have the opportunity to be around such innovative, highly motivated and inspiring individuals is always a reason to look forward to one's job. How could I not be excited?
CCT Network: What are your goals for the program?
Shane: First and foremost, I'd simply like to just try and fill a very big pair of shoes that Angelica left behind. I must say, even though I've only been here a short time, I'm amazed at how much she handled, managed and was responsible for, and so successfully! I give her the utmost respect and credit and CCT was incredibly lucky to have her here for as long as we did. I can only hope to be able to do the same.  In terms of my own goals, I'd like to try adding more "flare" and identity to the program's image. We have so many tremendously talented students and alumni, that I'd really like to start seeing this talent collaborate and mobilize and really put this program on the map in terms of interdisciplinary research and academics. I plan to start showcasing more of what this program does, represents and is all about. I'm hoping to do more international recruiting and expand the program more in terms of diversity. I'd also love to build a stronger relationship between former alumni and the program, so I'll be looking to the CCT alumni association for help with that.
CCT Network: What was your focus at CCT as a student? What about the CCT program impacted you the most?
Shane: My focus while here with CCT as a student was cultural studies, globalization and educational technology, although I did try to take advantage of the vast array of courses and themes that CCT offers. I wanted to broaden my interests and to become more well-versed in areas outside of my specific focus and areas of expertise. Ultimately though, I strongly believe that what impacted me most during my time as a student in CCT were the relationships and friendships that I built and have maintained. The social network of friends and colleagues that this program encourages I found to be second to none, and only reinforces for me what I cherish about my time at CCT.
 
CCT Network: How is the CCT program evolving with the changes in the technology industry and society?
Shane: I believe that CCT is an ever-changing and dynamic program that strives to stay at the forefront of social and technological change. We hope that the program, if it isn't already, can be a leader in this field of interdisciplinary research and progressively evolve as the content, themes and foci of this program shift with our global society and everyday lives. We are trying to become more active and involved with "what's new" and what's around the corner. We are also working to elevated our engagement with new technologies to a level where we not only should be, but where others would expect us to be in terms of cutting edge technology and communication. This is by definition what the CCT program is meant to be.
 
CCT Network: As an alumn, what is the best way to tap into with the growing CCT alumni network?
Shane: As I mentioned before, I'm very excited and invested in growing the relationship that this program has with our alumni and making greater strides in terms of actively involving alumni with the program and in defining CCT's identity moving forward. As with any program, alumni and current students should have an invested interest in the direction that CCT is going. I would like to have more alumni events, more input and discussion from alumni in terms of what's happening with the program. I hope next year to start having alumni also actively involved in the admissions process as well to make the process more transparent and to increase the level of selectivity and rigor that we hope to see from our applicants.
In terms of tapping into this network, it would be great to have more alumni events and reunions, not only here in DC, but worldwide. I would strongly encourage more alumni come back to CCT as guest speakers, presenters and career advisors. I believe that we have an incredibly strong alumni network with amazingly talented and successful alumni in so many different fields, that we really need to emphasize and take advantage of this network more. Any thoughts and ideas from alumni are always welcomed and I'd really like to hear from people.
CCT Network: Besides cultural studies and communications, what is your biggest passion?
Shane: I'd say that my biggest passion, without trying to sound cliché, is meeting new and interesting people and typically through traveling. I love experiencing new cultures, languages, foods, traditions, etc. I hope to find the time to do more of this and possibly recruit as well :). I also really love the outdoors, camping, hiking, kayak/canoeing, and any and all sports (I'm still part of the CCT intramural team). I enjoy cooking as well and of course love those cheesy movies and songs from the 80's! Karaoke anyone?