Jahnavi Mukul
"I chose CCT because I could have the space to focus on what I was interested and explore new topics simultaneously."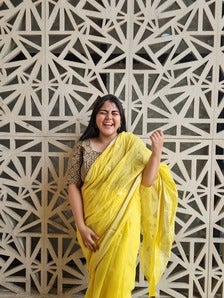 Academic Background: BA in Political Science and International Relations
Area of focus in CCT: Cybersecurity, Global Cyber Policy, Policy Communications
What did you do before CCT? I was a student at Ashoka University, India. I also worked with various think tanks and research organizations in New Delhi.
What activities do you participate in at CCT? I am a part of the Gnovis journal as a first year fellow.
Why did you choose CCT? The flexibility of CCT is what drew me to it. I chose CCT because I could have the space to focus on what I was interested and explore new topics simultaneously.
What surprised you about CCT? The people are warm and the sense of community is extremely strong!