Jeremy Pesner, CCT 2013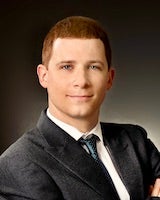 Undergraduate institution and major: Bachelor of Science in Computer Science, Dickinson College
Area of focus in CCT: I mostly took courses from the Technology Policy and Technology in Society clusters. I wanted to better understand how technology affected people and human practices as well as the appropriate policy responses, so I took courses in the sociology of technology, knowledge management, Internet governance, futures studies, and more. I also took courses outside CCT in subjects such as innovation systems, agent-based modeling and human-computer interaction.
What did you do before CCT? I worked as a web developer, designer and video game consultant with a variety of startup companies throughout New York City for two years. However, I realized I was more interested in the bigger-picture questions of technology and how it affects the world we live in. Therefore, I decided to pivot from pure development to policy and research work more evenly divided between the technical and social elements of technology.
What activities did you participate in during CCT? During my time at CCT, I was an author and peer editor for the gnovis journal, a teaching assistant for two courses, and a research assistant on several projects. I also organized and participated in the annual STGlobal conference and went to many social events with my classmates (always an important part of the program).
What surprised you about CCT? As someone with a computer science degree, I wasn't sure that a program catering to students with non-technical backgrounds would be so helpful for my goals. However, once I got started, I not only studied many subjects that were exciting and relevant, but learned a lot from the perspectives and priorities of other students as well. I was also able to take more technical courses from outside CCT, which would have been more difficult in most other programs.
Why did you choose CCT? It felt more like the program chose me. I first visited the program in 2009, but I was skeptical and unsure it was for me. I didn't imagine I would end up attending. However, I was strongly encouraged to apply by an adjunct professor who I developed a connection with, and in February 2011, decided to take him up on his offer. CCT was the only relevant program I could apply to in the spring, so that made the decision easier. With some retrospection, I think that had I gone to any other program, I would not have been able to take the variety of courses and have the degree of freedom that I did.
What are you doing now? I'm currently in between jobs, so I have filled the gap by consulting with startups and professional societies about the promises and perils of AI and related technologies. I also discuss these topics in focus groups and interviews with market research firms.