Ladin Bacakoglu, CCT 2022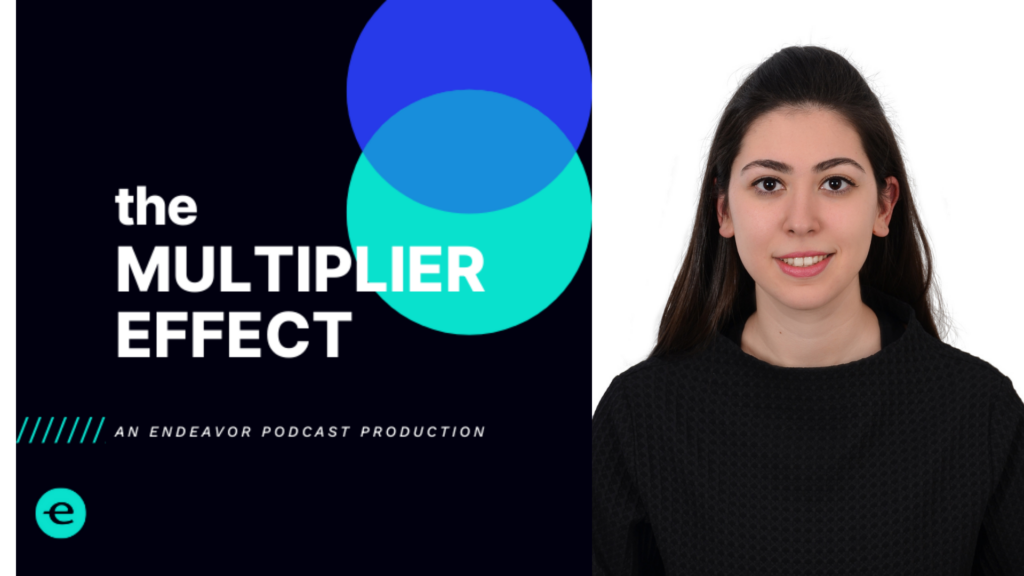 NAME OF INTERNSHIP ORGANIZATION:
Endeavor North Arkansas
LENGTH OF INTERNSHIP:
8 weeks
BRIEFLY DESCRIBE THE MISSION OF THE ORGANIZATION AND WHAT YOUR ROLE WAS.
Endeavor is a non-profit organization that was founded in 1977 by Linda Rottenberg and Peter Kellner. The company aims to increase global entrepreneurial activity. The organization provides mentorship for selected companies based in emerging markets.
I started at Endeavor's NWA office as a marketing intern. Throughout my 8-week internship, I worked under Jessica Head, who was the Marketing Director of the office. My main tasks included editing and drafting content for the website and social media accounts, launching a social media account for the podcast, assisting Ms Head in planning the annual Summit, crafting the August newsletter, and helping with podcast production.
HOW DID YOUR CCT STUDIES INFORM YOUR EXPERIENCE OF THIS INTERNSHIP?
I did the internship after my first year. Therefore, my first-year coursework was extremely helpful throughout my internship. To begin with, the main factor that got me this internship was the Professional Podcasting course. By taking Prof. Mark McDonald's Professional Podcasting course, and reading the book Tools for Podcasting by Prof. Jill Olmsted, I was able to work on the tasks that my supervisors assigned. The Media Management and Crisis Communications courses also gave me a great opportunity to apply my knowledge and skills to my daily tasks.
HOW DO YOU THINK THE INTERNSHIP WILL INFORM YOUR CCT STUDENT EXPERIENCE?
My career interests have significantly changed after this internship. Before this internship, I thought I would only work at an international organization after I finished CCT. My main goal was to work for a humanitarian organization. Then, I would do my PhD in Behavioral Sciences. However, after working for Endeavor NWA, I realized that I could work at various organizations to make an impact for groups. The power comes with the quality of work and the team that you have to accomplish that task with.
After this internship, I changed my coursework in CCT. I am taking more practical and design classes than I did in the first year.
HOW DID YOU FIND OUT ABOUT THIS INTERNSHIP?
I found this internship through a classmate.