Mari Kastet
"It surprised me that CCT students all have very different research interests, but this has been really great when we collaborate on different projects."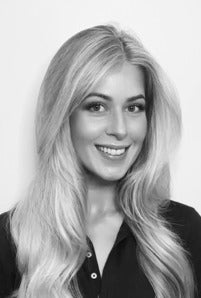 Academic Background: BA in Communication with minors in Political Science, and Peace & Justice Studies
Area of focus in CCT: Technology Policy, Misinformation, Data & Politics
What did you do before CCT? I received my BA from Pace University in New York with a major in Communication, and minors in Political Science, and Peace & Justice Studies in 2017. I interned for a nonprofit during my last semester at Pace where I reported back to the board from ECOSOC meetings. I was also the head of the New York branch of ANSA (Association for Norwegian Students Abroad). After graduation, I worked for Conscious Step, a small startup company. More recently, I worked for The Confederation of Norwegian Enterprise and CGI as a consultant.
What activities do you participate in at CCT? I work for the Georgetown Initiative on Tech & Society as their Engagement Coordinator. This is a collaboration within Georgetown's schools and centers, with a shared goal to utilize the expertise within the T&S ecosystem to shape technology's promise for a better world. We host events with frontline tech-policy leaders, encouraging collaboration between the centers and programs on questions we might not have an answer to yet.
Why did you choose CCT? It was how interdisciplinary CCT is that made me want to apply. Exploring technology and its impact on society through classes both within the program, but also having the opportunity to explore classes at the other schools, provides me with an unparalleled opportunity to customize my degree.
What surprised you about CCT? The CCT Faculty are super helpful and somehow always finds time to meet with you in their busy schedules. It surprised me that CCT students all have very different research interests, but this has been really great when we collaborate on different projects.