Adjunct Professor Mark MacCarthy receives Vicennial Medal from GU President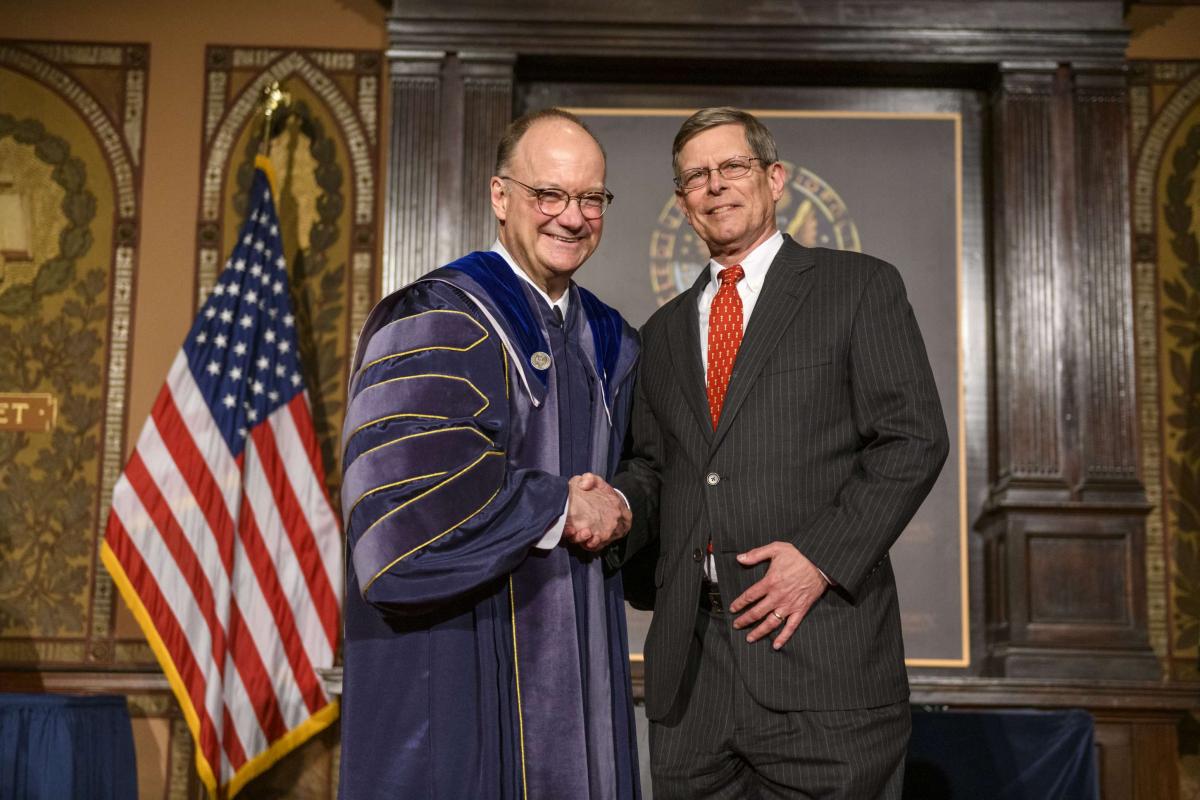 At the Spring Faculty Convocation in March, CCT's Mark McCarthy joined other Georgetown University faculty at historic Gaston Hall as they received Vicennial Medals from President John DeGioia.
CCT Director, David Lightfoot, notes: "Mark MacCarthy has served CCT as a distinguished adjunct professor now for 20 years, very impressive for a program only 22 years old. The Vicennial Medal ceremony was enlivened by remarks by Georgetown Law professor Peter Edelman on a life of learning, where his theme was the need for scholars to conduct their work with an eye on contributing to social justice, to 'repair the world.' Very appropriate for celebrating Mark's efforts to repair internet effects that have strayed far from what its founders envisioned thirty years ago, when the World Wide Web was initiated."
Dr. MacCarthy's classes include this Spring's Governing Emerging Technologies: Algorithms, A.I. & Robotics. He balances his CCT teaching with his work in public policy advocacy, having served as Senior Vice President for Public Policy for Visa, Inc.; Principal and Senior Director for the Wexler-Walker Group; Vice President for Government Affairs and head of the Washington office for Capital Cities/ABC, Inc. He is currently a Senior Fellow at the Institute for Technology Law and Policy at Georgetown Law, a Senior Policy Fellow at the Center for Business and Public Policy at Georgetown's McDonough School of Business, and a Senior Fellow at the Future of Privacy Forum, where he works on A.I. and data privacy projects.