Alumni Uwa Oduwa (CCT '14) recipient of AfAA Award
The Association for Africanist Anthropology announced (new window) alumni Uwa Oduwa (CCT '14) as the winner of the AfAA  (new window)Bennetta Jules-Rosette Graduate Essay Award (new window).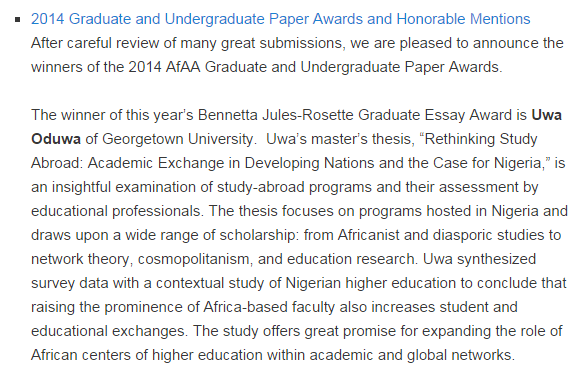 Uwa Oduwa responds: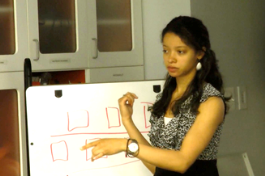 As the recipient of the AfAA Bennetta Jules-Rosette Graduate Essay Award, it is wonderful to contribute to the field of cultural anthropology and education research through a multidisciplinary lens.
Writing a thesis allowed me to add to a field that I am passionate about – higher education and African studies. By specifically focusing on Nigeria, we can see how many opportunities exist for emerging countries' to expand their economic and social impact through study abroad.
Over the course of my academic career at CCT, I have had a tremendous level of support and encouragement from my thesis advisors, Dr. Linda Garcia and Dr. Leticia Bode, plus the entire CCT community. My hope is that this award opens doors and encourages other students to add to the growing scholarly perspectives centered on Africanist anthropology, African studies, and cross-cultural exchanges.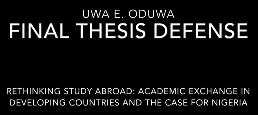 Read Uwa's thesis (new window). View her thesis video below.
[+]