CCT alumnus Brennan Gamwell presents social media workshop in Las Vegas
Posted in News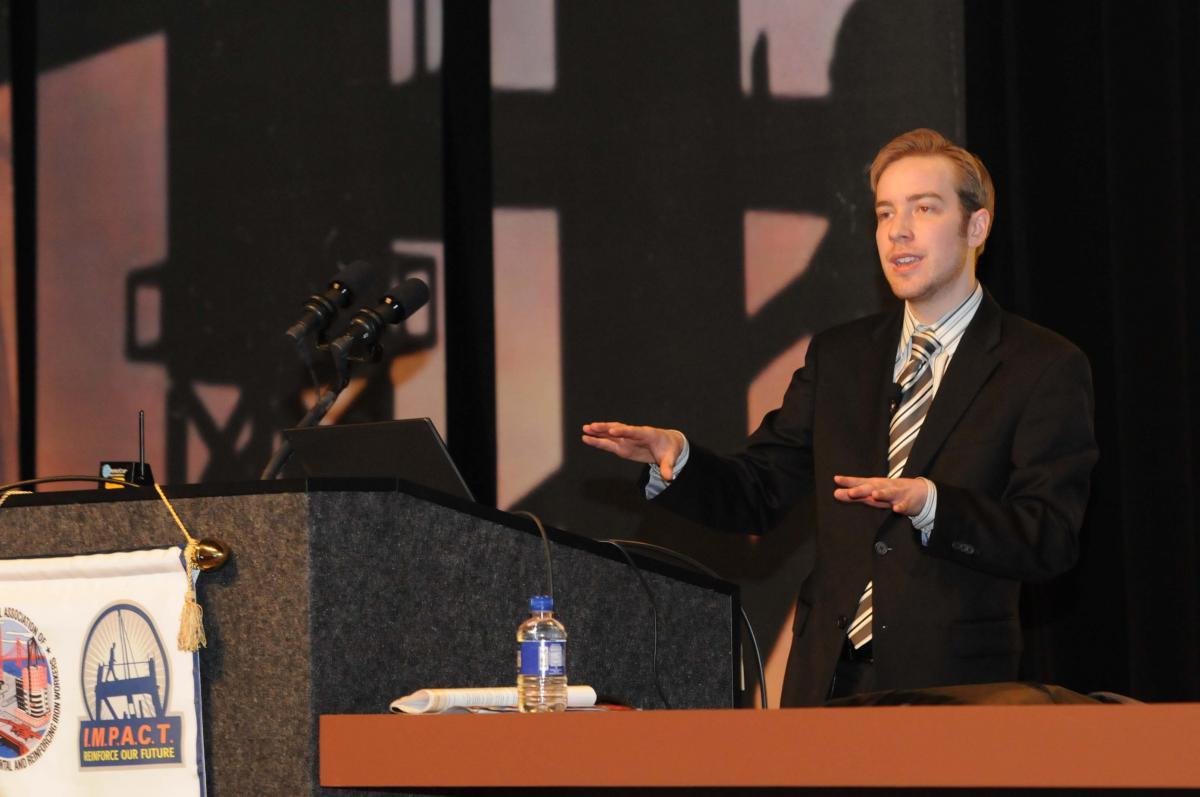 CCT alumnus Brennan Gamwell conducted a social media workshop for 65 people as part of the 2012 Iron Workers/IMPACT North American Labor-Management Conference in Las Vegas, Jan. 29 – Feb. 1.
Entitled "I'm Already Online…and Didn't Even Know It!" the breakout session focused on giving Union Ironworkers and contractors the tools to communicate through social media channels by introducing them to platforms and then educating them about their intrinsic (and targeted) value.
Click here for a YouTube interview with Gamwell.