CCT '14 alumna, Lu Hao, wins first place in 2014 ANSI Student Paper Competition
Posted in News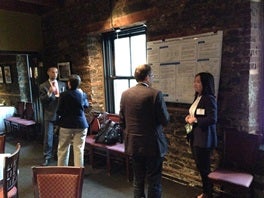 CT '14 alumna, Lu Hao wins first place in 2014 ANSI Student Paper Competition. The competition is held annually by the American National Standards Institute (ANSI) to promote standards education. Lu's paper, titled "The Good, the Bad, and the Ambivalent: Equivalence Standards Program in Agricultural Trade", explores food safety standards with regard to trade and the public interest in an increasingly interconnected global economy.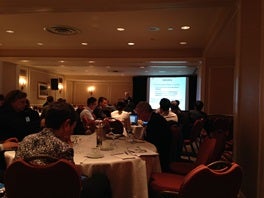 Ms. Hao was first introduced to standards studies by her mentor, CCT Professor Linda Garcia, via the course, Global Standards: What's at Stake. Her Master's thesis, The Paradox of Safety Standard Setting in Globalized Agri-Food Production System, examines safety standards setting in the US broiler industry between 1980s and 2010s. In August 2014, Ms. Hao attended the 2014 International Cooperation for Education about Standardization (ICES) Conference in Ottawa, Canada. She presented at the Panel: Perspectives of Young Professional and Students and talked about her experience and research focus in standards studies (click to view Lu's presentation). Ms. Hao also presented her thesis study at the poster session during the 2014 ICES conference (click to view Lu's poster).
Georgetown University is one of the few U.S. universities that offer a class on standards and standard-setting. To learn more about the standards class, visit the course description page.