CCT alum Carlos Martinez met with current students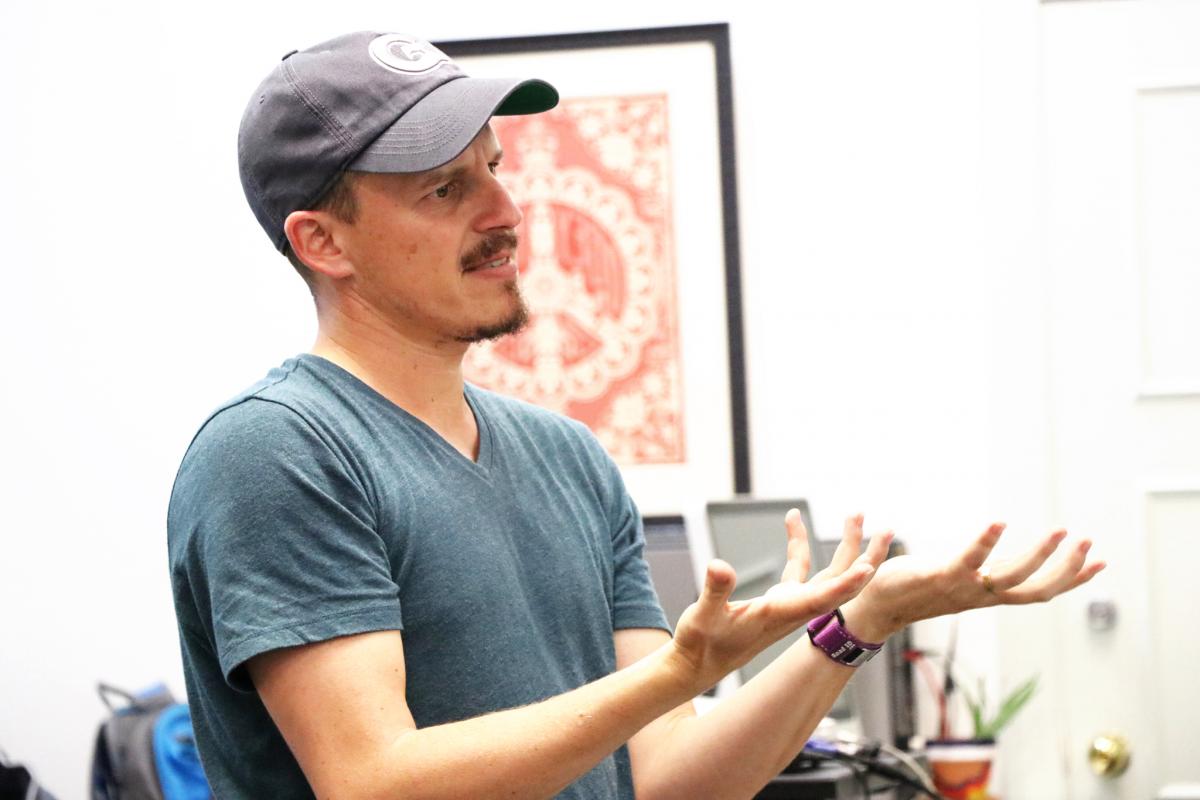 On October 23, 2017, Carlos Martinez (CCT 2010), together with his wife and baby daughter, made a stop at the Car Barn while in town for the Marine Corps Marathon. Carlos gave a presentation to current CCTers about his journey to CCT and his experiences after, highlighting the various influences that shaped the enduring passions in his life.
For Carlos, it was always about a desire to apply his love of journalism and design to projects and research that could produce a positive impact on social issues. It was at CCT that he honed his technical, research and story-telling skills and, as he says, "learned how to learn." Carlos now works out of his own innovation consultancy, Brodmann52 (new window), in Mexico, where projects have included promoting bicycle culture, and developing ethical marketing and operations solutions for small to medium-sized businesses.