CCT Alum Elaine Mensah Launches Game-Changing Kickstarter Campaign!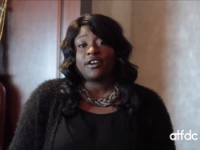 CCT Alum Elaine Mensah ('03) is a Social Entrepreneur based out of Washington, DC. Her expertise is in the fashion industry but as a creative who utilizes fashion as a vehicle for economic development. 
In August 2011, Elaine created All Things Fashion DC (ATFDC) as an online resource dedicated to navigating the Washington, DC fashion scene. As you know, fashion is a multi-billion dollar industry that contributes substantially to any city's creative economy, sales revenue, and workforce.
As a Washingtonian who has been working diligently to facilitate the development of a fashion industry in the District (via her firm SVELTE, LLC, her current role as Regional Director for Fashion Group International DC, and her past work as Fashion Director for Fashion Fight Poverty), Elaine believes it is increasingly important for there to be a tool for fashion industry professionals, entrepreneurs, and retailers to engage with each other, seek out market opportunities, and build the fashion identity in the District.

As a result, Elaine and her team have launched a Kickstarter campaign http://kck.st/1DCSeAh (new window) to fund The Fashion Source, a real game-changer for the dc fashion community because it offers the who, where, and the what for fashion in the entire DC metropolitan region including contact information, social media, and addresses searchable by state, neighborhood, and category.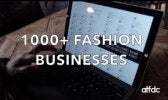 The Fashion Source is the District's only comprehensive print book and digital resource listing that offers full access to a centralized database of fashion businesses, brands, and profiles. Spanning 3 states, 30 neighborhoods, including 35 features and 1000+ fashion & fashion related businesses! 
The relaunch of All Things Fashion DC and the introduction of The Fashion Source are pieces of a larger ongoing initiative Elaine is working on and the funding via this kickstarter will go towards:
– The printing of The Fashion Source (1st run is a 1000 copy minimum and book is 75+ pages) so that it will be available throughout the city 
– The relaunch of the website which will feature a) A digital version of The Fashion Source, b) The Fashion Classifieds – the city's only wide ranging database of dc area based fashion industry related jobs, and c) The Fashion Wire – a news feed of the latest and greatest industry stories.

Join us in supporting this effort http://kck.st/1DCSeAh (new window)! 
This project is not only a great initiative for those of you interested in connecting locally with the fashion world but it is an initiative that speaks to entrepreneurship, fashion as a form of economic development, and the building of a industry via technology and crowdfunding. 
[]