CCT alum presents paper based on his thesis topic at TPRC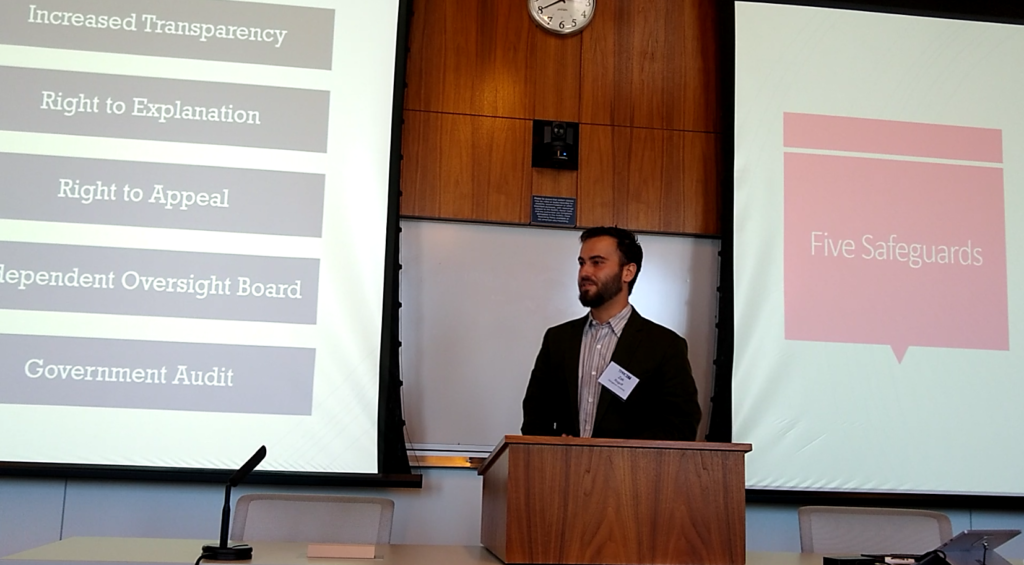 Zak Rogoff (2019) presented at TPRC47: Research Conference on Communications, Information and Internet Policy in September 2019. His paper, titled, "Five Free Expression Safeguards from a Facebook User's Perspective," was adapted from his CCT thesis.    
Summary from the conference website:
Pressure is mounting on Facebook to moderate content more aggressively, risking collateral damage to free expression. Activists have responded by demanding new policies to protect expression rights but, until now, there has been no empirical evidence about public opinion of these safeguards.
Using an original survey of a non-representative sample of US adults who post regularly on Facebook (n=496), I explore concerns about moderation and reactions to five proposed safeguards: increased transparency reporting of moderation decisions, the right to an explanation of those decisions, the right to appeal them, an independent oversight board, and a government audit. (Some are already partially implemented.)
Zak recently began a full-time position as a research analyst at Ranking Digital Rights. While he was a CCTer, he worked there as a graduate research fellow. As he says, "CCT set me up perfectly for this job." Congratulations, Zak!