CCT Alumnus Brennan Gamwell '11 Helping To Launch BlueTies, Silicon Valley Start-Up
After working for technology startups in San Francisco and Silicon Valley for two years, CCT alumnus Brennan Gamwell is joining BlueTies, (new window) a Silicon Valley startup poised to disrupt the job search industry.
"BlueTies integrates job search, networking, mentorship and professional development into its platform. No other technology company comes even close to providing such an integrated search experience to jobseekers," Brennan says. "What's special about BlueTies is that we're also targeting college students and providing a clear action plan that guides invdividuals each step of the way. It was just four years ago I graduated from CCT, so I know how challenging navigating the wealth of disparate resources out there can be. BlueTies solves that problem."
Brennan joins a team of tech entrepreneurs, including David Lin of MIT (former SAP) and Penn Su of National Taiwan University.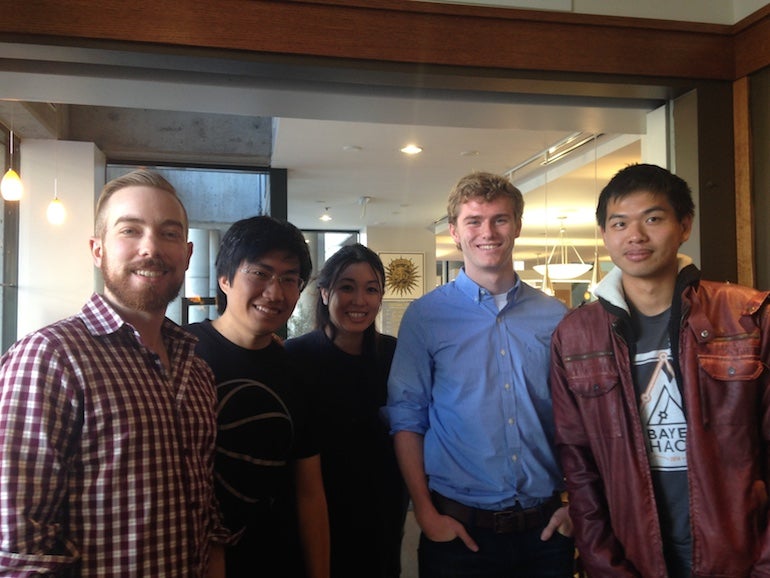 Left: Brennan Gamwell '11