CCT Prof. Diana Owen and Colleagues Discuss Voting Process and Procedure in America
Posted in News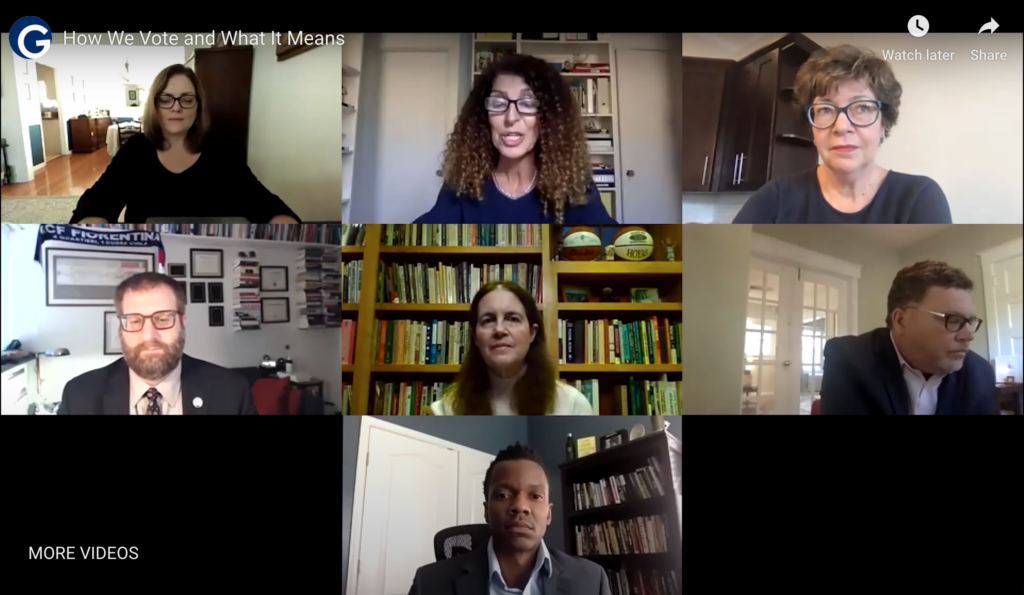 With the next presidential election looming on the horizon, issues of voter suppression, mail-in voting, and general voting procedures are at the forefront of the American people's minds. Leveraging the current political climate, CCT professor, Diana Owen, and other Georgetown colleagues held a panel discussion on the book How We Vote: Innovation in American Elections, published by their peers from Auburn University. The panel was presented by the Georgetown Humanities Initiative and Georgetown University Press. 
During the discussion, Prof. Diana Owen acknowledges local election officials, how much they actually contribute to election cycles as well as how their hard work and contributions are often overlooked. Despite working under fixed budgets and time constraints, local election officials remain at the forefront of developing innovative ways to improve our electoral system. They will certainly play a unique role in the upcoming election considering the context of the current political and social environment. 
To hear more about this issue and voting-related topics, you can watch the full panel here.