CCT Student wins Georgetown Rocket Pitch Competition with Storytelling Service Team Magis
Posted in News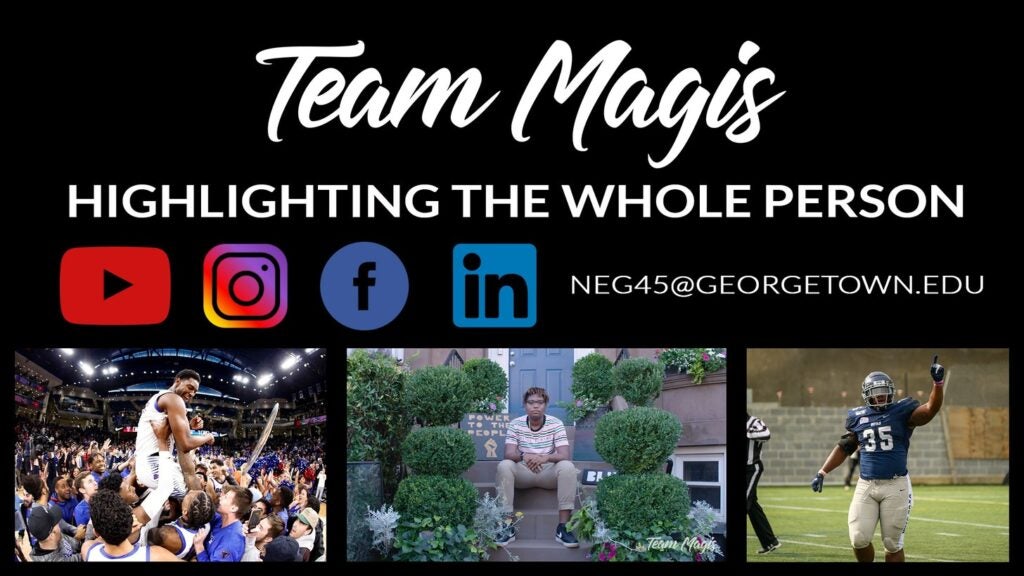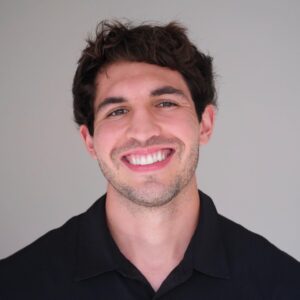 Nick Genovese is a current second-year CCT student who recently launched Team Magis, a storytelling service and digital content platform for student-athletes. He formulated his Team Magis venture months ago during the Summer Launch Incubator program hosted by the Georgetown Entrepreneurship Initiative. After graduating from Boston College in 2016 with a degree in Theology and Film Studies, Nick worked as a digital media producer at America Media and as a campus minister and teacher at an all-boys school in Boston, MA.
Nick now desires to imbue the formative education he experienced at Boston College and Georgetown University, which are both rooted in the Jesuit, Catholic tradition, into the service of understanding and expressing the personal narratives of student athletes with Team Magis. He has been deeply informed by the Jesuit principles and is dedicated to intersecting his passion for digital storytelling and sports media production through a ministerial lens in working with and advocating for student-athletes.
The Ignatian-Jesuit characteristic of cura personalis, or care for the whole person, is a core tenet of Team Magis. Nick recognizes that this is especially critical for student athletes. Athletic programs, particularly at the collegiate level, often require student athletes to dedicate a majority of their college experience to their athletic training, practice, travel, and competition. As a result, student athletes may miss out on the crucial opportunity to understand how they identify themselves and define their values outside of the athletic arena. Team Magis aims to nudge student athletes towards reflecting on their deeper questions beyond sports and expressing their personal narratives in the form of digital content—in other words, to highlight the whole person.
Recently, Nick pitched Team Magis at the Rocket Pitch competition hosted by the Georgetown University Entrepreneurship Initiative.  This "elevator pitch" competition gives Georgetown students the opportunity to present their early-stage ideas to a panel of judges, which includes entrepreneurs, investors, and business leaders.  This year's event took place on October 7th on Zoom and included 27 teams, which had two minutes to pitch their startup to the six judges. Team Magis came in first place and won $1,500 in prize money. The pitch is available to watch at 41:15 here. 
Nick plans to build on the success of this competition and continue to work for the holistic development of student athletes. As of now, Team Magis has worked directly with four college athletes, two of which attend Georgetown University, in helping them discern, craft, and showcase their personal narratives beyond the athletic arena. Individual projects have varied from short-form documentary style and web conferencing videos to podcast clips.
Moving forward, Team Magis aims to work more specifically with Jesuit, Catholic universities, as well as partner with non-profit sports organizations, to offer branding and recruiting value for school athletic programs. The long-term goal of Team Magis is to change the paradigm of how student-athletes understand themselves and express what they stand for. If you are interested in learning more about Team Magis, you can find them on YouTube, Instagram, Facebook, and Linkedin.