CCT students at STGlobal Conference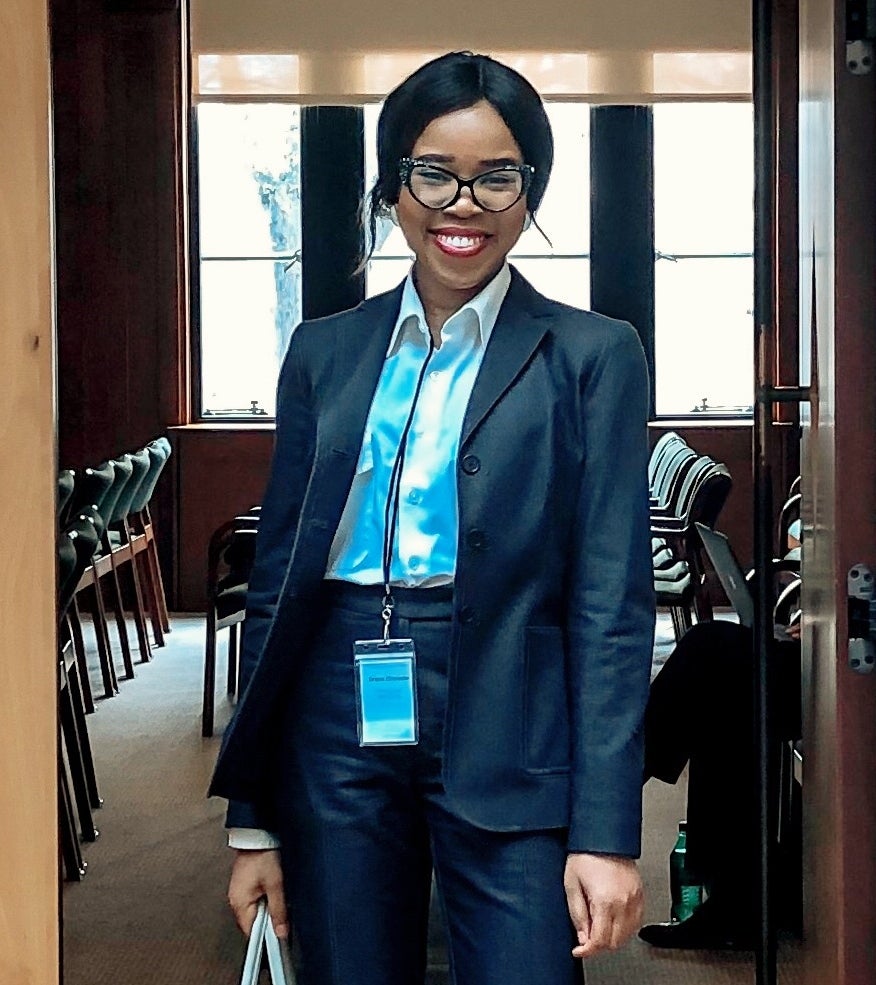 At this year's STGlobal Conference in March, 3 CCT students played active roles. Zak Rogoff presented on the topic "Five free expression safeguards from a Facebook user's perspective," which was the subject of his thesis project. First-year CCTer Jenny Lee presented her research titled "A Comparative Privacy Framework for Instagram Explore" at the poster session. Second-year student, Grace Chimezie (pictured at the conference here), was the communications director, working with graduate students from DC-area universities to draft the conference program, select the event poster and edit the website.
STGlobal is a Science and Technology Studies conference held at the National Academies of Sciences, Engineering, and Medicine in Washington, DC. This annual event is an opportunity for graduate students to share their research and gain valuable feedback from their peers. This year, the conference addressed current policy issues around personalized learning, affordable healthcare, tech for social good, climate change and social media regulations.