Design for All: CCT Students Win Fall 2020 Beeck Center Award for Social Impact and Innovation
Posted in News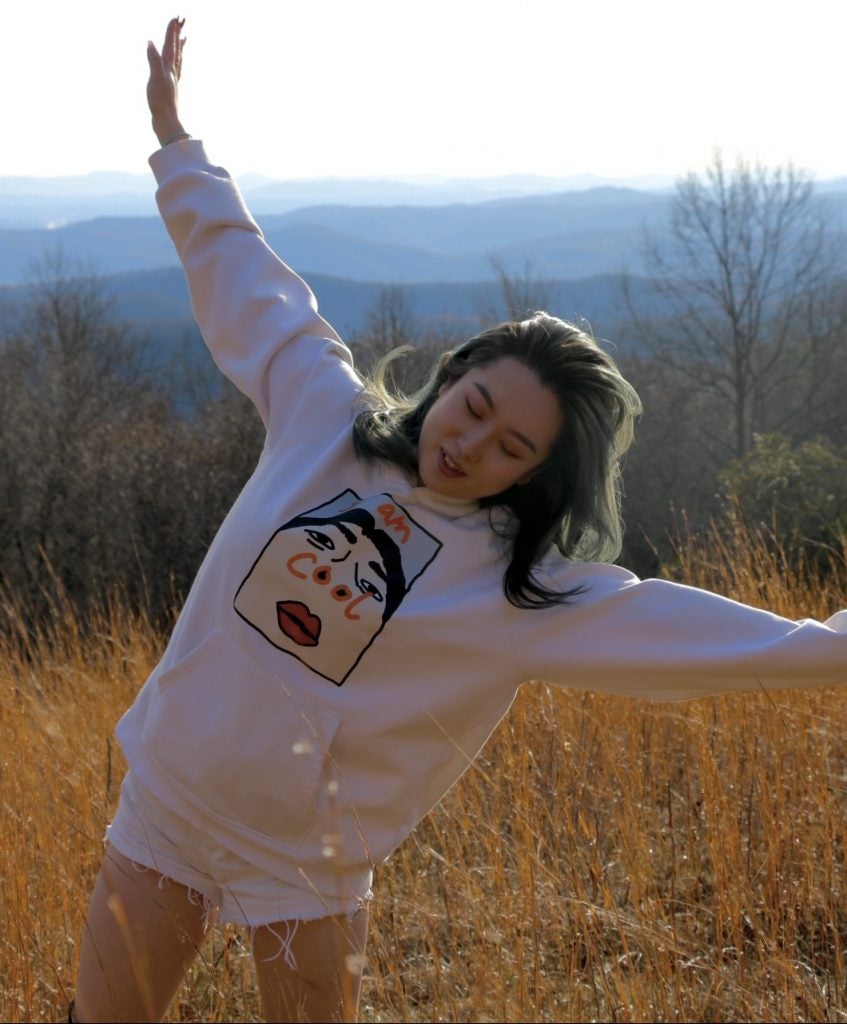 Zungui Lu and Chuqing (Seven) Wu found their true passion in UX design/research during their first couple of months at CCT and proved their professional capabilities by bringing a more elegant, accessible, and user-friendly online registration system to the Georgetown community. Their well-designed project won the Fall 2020 Beeck Center Award for Social Impact and Innovation.
Zungui believes it is crucial for a designer to identify pressing pain points in everyday life and then initiate changes by providing viable solutions. And so he did. After months of studying at Georgetown, he noticed that most of the students found the MyAccess registration system hard to use, from course searching to add/drop actions. To tackle this issue, he joined forces with Seven Wu who is skilled at unveiling users' feelings and thoughts by leveraging various research methodologies. Thereafter, they took full advantage of CCT resources and invited Professor Evan Barba as their instructor for this independent study project.
Seven and Zungui conducted two focus groups and twelve one-on-one interviews to determine the main pain points of different stakeholders. "As UX advocates, we want to make sure the experience of filling out the survey is also delightful," Seven told us, "and Professor Barba gave us valuable pieces of advice along the way."
"We are encouraged to be the bridge between the techies and the non-techies here at CCT, and this is also what a UX mindset leads me to do," Zungui added, "so rather than standing from the students' point of view alone, we would use a whole bunch of tools, such as flowcharts and clickable prototype, to better make our points while communicating with other stakeholders including our mentor, program academic advisors, and other registration-related staff."
After substantial competitive analyses and user interviews, they proposed replacing the existing system with a smarter one that can seamlessly transition between "Course Planner", "Course Manager", and "Course Finder" based on the semester selected by the user. Apart from the "Course Planner" functionality, they introduced another new tool—Favorites—to streamline the process of course searching and planning.
"Technologies should bridge the gap between people instead of brewing a new kind of inequality," Zungui believed. To make the redesigned system inclusive and accessible, they made sure it is in compliance with the Web Content Accessibility Guidelines and equally friendly to users with low vision or difficulty in differentiating colors. "But there are many other things we want to explore, such as screen reader and voice recognition," they said.
"This is exactly the kind of work the Beeck Center is encouraging across the public sector—taking the time to really understand users by talking with them, then building systems that meet their needs, not the other way around," said Ori Hoffer, Director of Influence and Communication for the Beeck Center. Hoffer also praised the project's actionable solutions that administrators could use to improve the system in the short and long term.