Demonstrating Diversity and Idea Exchange: New Media and Asia Group Hosts its First Event
CCT's New Media in Asia group recently hosted its first event, "Digital Politics in Asia: Demonstrations, Revolutions and the Effects of Social Media." During the event, two CCT first-years, Siying Li and Elaine Cai provided their unique perspectives on what it is like to engage in online citizenship in China. CCT Professors Dr. Leticia Bode (new window) and Dr. Michael Macovski (new window), who is also the group's faculty advisor, helped moderate the event and introduced political communication research to spark an engaging and informative panel discussion.
Will Vogt, a first-year CCT student and New Media in Asia student leader said, "We not only addressed culture and politics, but also explored what recent and future technological impacts on society look like in an Asian context." Vogt, who also helped moderate the event, said he thought the "Digital Politics in Asia" event was an example of what CCT is all about because it demonstrated "the teamwork and mutual respect for idea exchange that runs through our program."
Up next? The New Media and Asia group is in the process of planning upcoming events relating to the growth, development, and impact of popular culture trends in Asia.
To get involved or learn more about the group, contact Will Vogt at wjv2@georgetown.edu, or Professor Michael Macovski at msm44@georgetown.edu.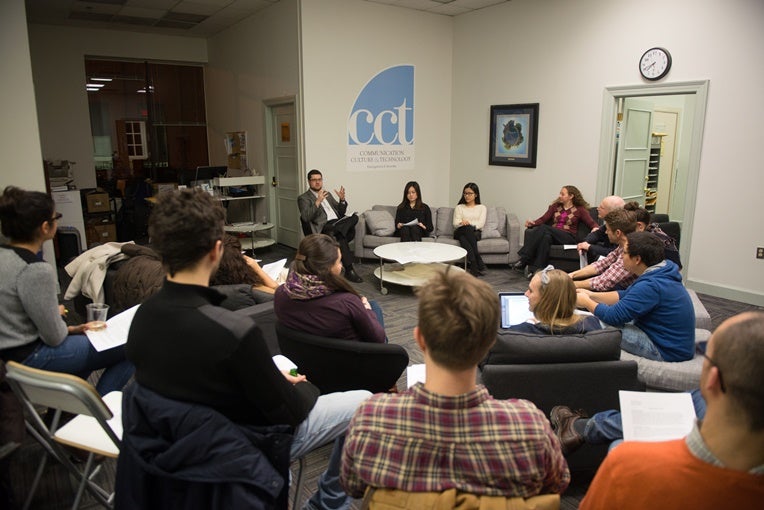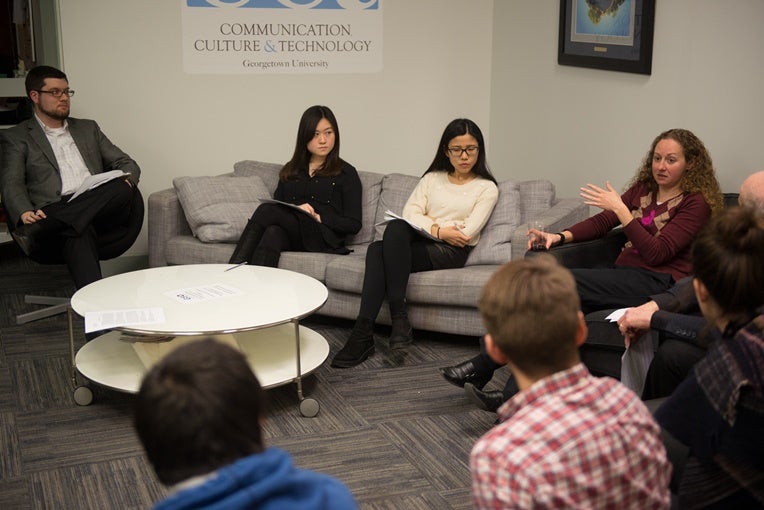 []