First-year Student Heba Khashogji Publishes Article with Arab News Newspaper
Posted in News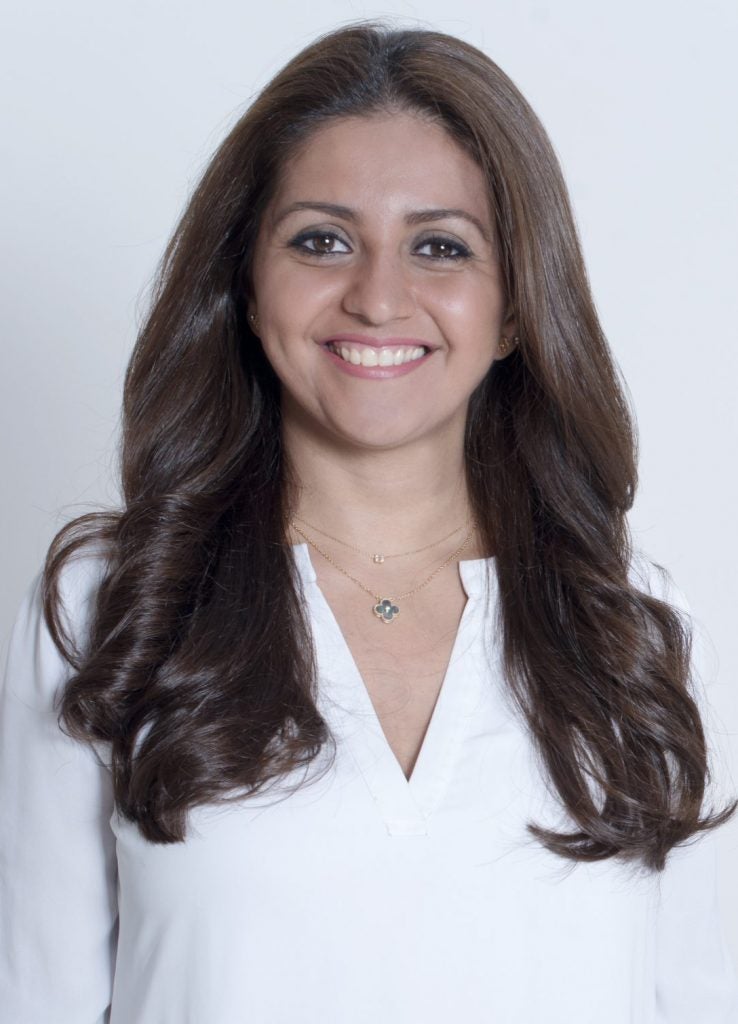 COVID-19 has given us a different perspective of the world and a new understanding of how we interact with each other and our surroundings during times of crisis. In May 2021, CCT student Heba Khashogji shared her newfound perspective in an article published in Arab News. Her piece, "Emerging Behavioral Patterns Due to Social Distancing," provides commentary on how cultural values inform whether or not a society adheres to social distancing measures.
This article grew out of an assignment to write about the "new normal" life and culture for Professor Denise Bedford's Cultures Of Knowledge Organizations class. In the past year, our lives have been changed as we have tried to protect ourselves and our loved ones against the COVID-19 virus. Heba acknowledges that such changes have affected our physical environments, altered our behaviors, tested our values, exposed our norms, and in some cases, forced us to question our fundamental assumptions and beliefs.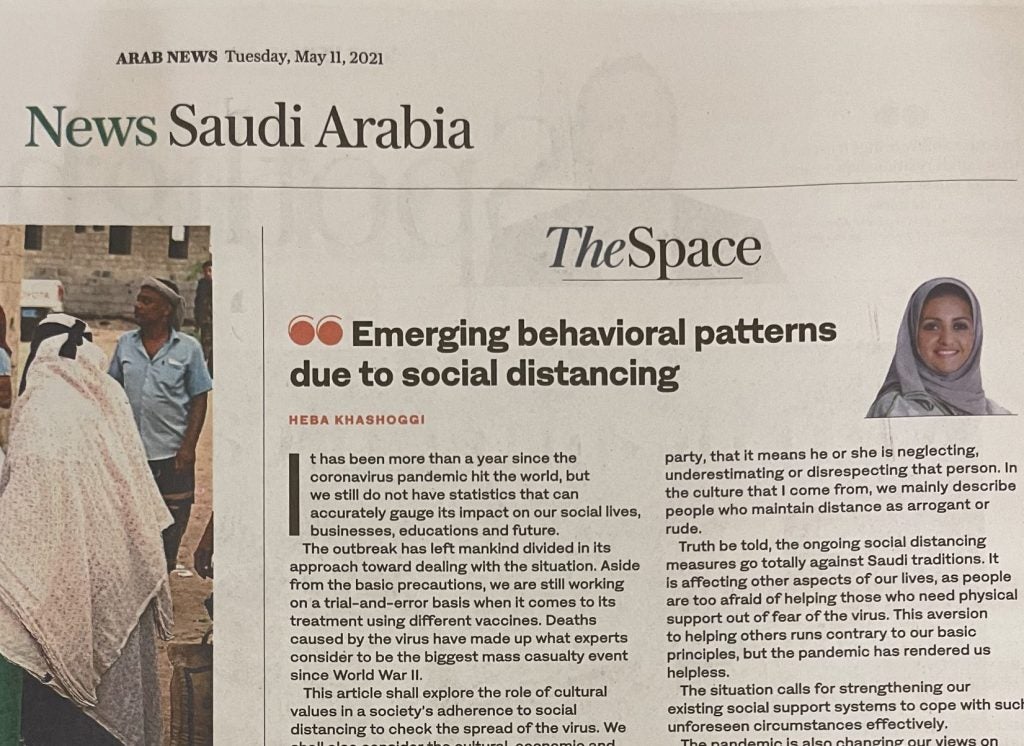 In her paper, Heba discusses how social distancing is perceived in her home country of Saudi Arabia compared to the United States. While most Americans may view physical distancing as a kind act of protecting others, distancing measures clash with Saudi traditions which value proximity. Intentional acts of distancing may be seen as neglecting or disrespecting others.
In addition to being a CCT student, Heba is an entrepreneur with an extensive background in business culture development and change communication, as well as a children's books author.