gnovis Journal named Outstanding Student Organization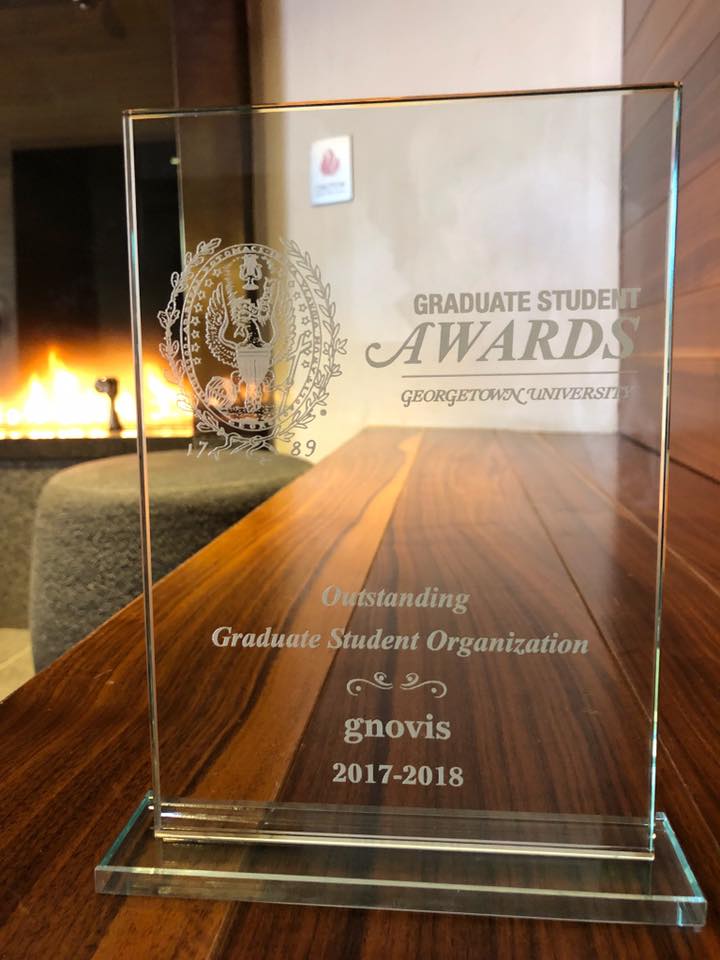 On April 6, 2018, gnovis won the award of "Outstanding Student Organization" at Georgetown University's third annual Graduate Student Awards ceremony.
gnovis was founded in 2000 as the student-run journal for Georgetown University's Communication, Culture, and Technology (CCT) Program. This peer-reviewed journal, which since 2007 has published on a biannual basis, serves as a platform for graduate-level scholars to publish interdisciplinary research that explores relationships among technology, culture, media, politics, and the arts.
Under its student leadership, gnovis has been highly productive and central to the community of CCT: in addition to publishing its biannual journal, gnovis has maintained a blog for critical reflection, hosted academic debates and design competitions, and, staged an annual event, gnoviCon, bringing together academic, policy, and business leaders on emerging topics in the fields of communication, culture, and technology.
Congratulations to gnovis!