CCT's Margaret Morton Receives Veterans in Global Leadership Fellowship 2017-2018
Posted in News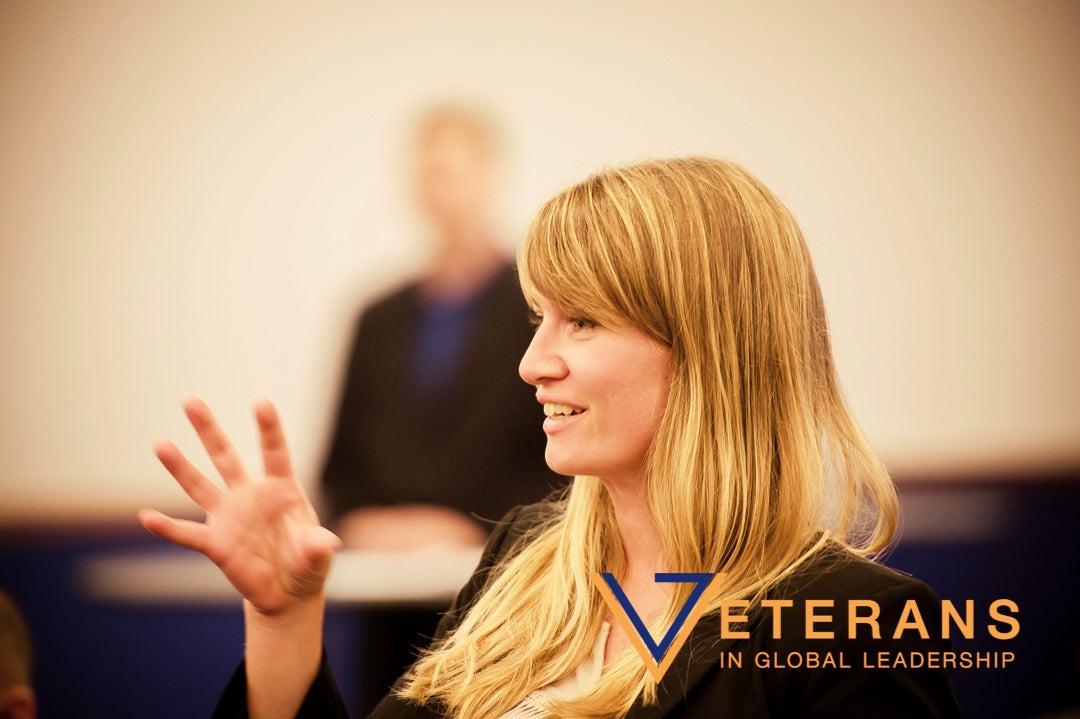 Margaret Morton was recently awarded a Veterans in Global Leadership (VGL) (new window) Fellowship for the 2017-2018 academic year. This fellowship program serves to "train, mentor, and empower veterans on their path to become tomorrow's future leaders" in government, the corporate sector, non-profits, and in the community. Veterans learn through their military experience to embody the important leadership values of teamwork, humility, and service to something larger than themselves. Jayson Browder, the founder of VGL and an Air Force and Iraq Veteran, has a vision for the fellows of this program to pursue higher education and reach for prestigious scholarships and fellowships to expand their understanding of the world and to build an important professional network. With this strong foundation, each fellow can learn the tools to become a successful, impactful leader.
The Fellows came together at the VGL Conference (new window) on July 27-30th in Georgetown University's Healy Hall to learn from senior leaders and attend leadership panels and workshops. Key speakers included various VGL alumni in addition to the Deputy Secretary of the VA, President Emeritus of New York University, Lieutenant General and Deputy Chief of Staff for Intelligence of the United States Army, Emmy Award Winning Producers, and many other inspirational leaders. This year's diverse group of VGL Fellows come from 20 different universities across the United States and represent every rank and service of the United States military. They include Bachelor's, Master's, and Doctoral candidates.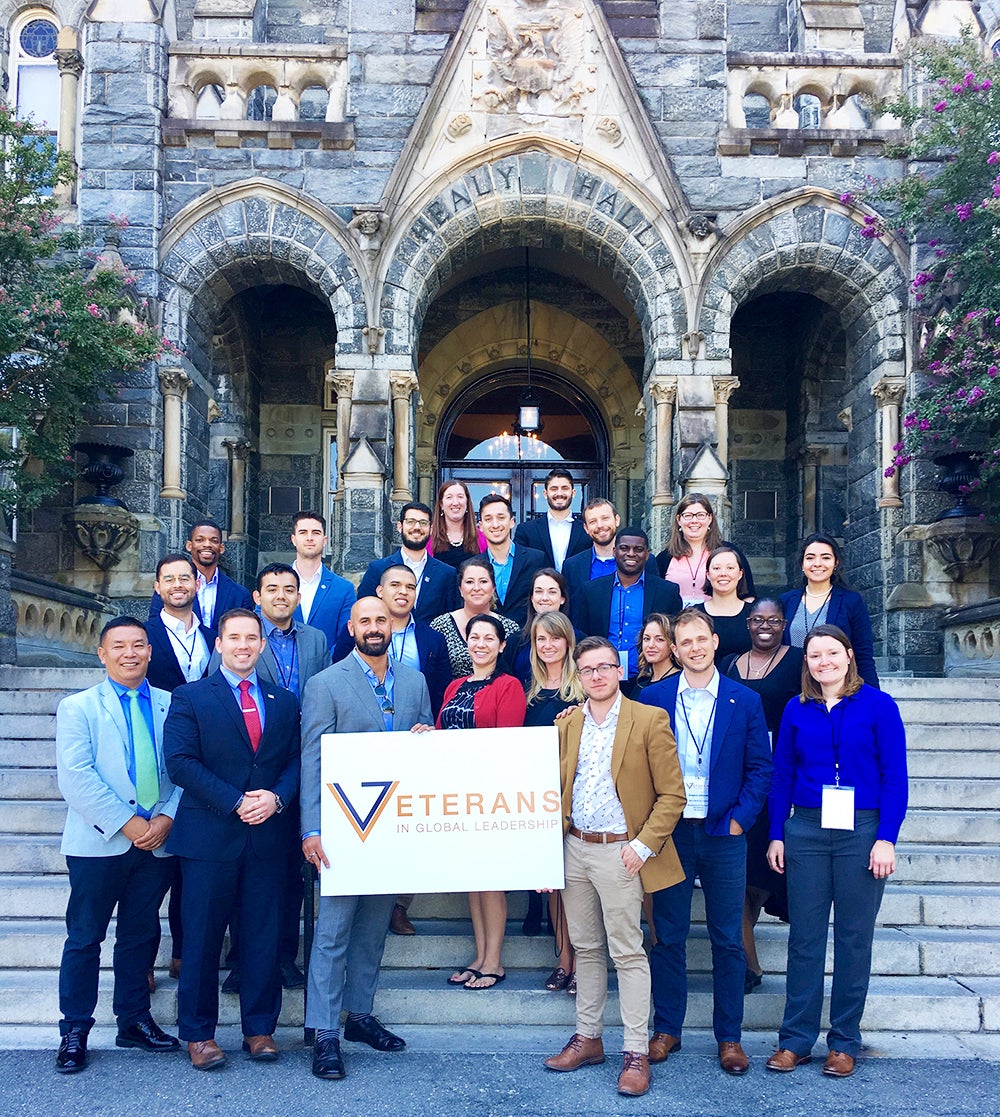 Margaret is an Officer in the United Stated Navy Reserves. She served for six and a half years on active duty as a Surface Warfare Officer throughout the Asia-Pacific region. She currently is in her second semester in Georgetown's Communication, Culture and Technology program focusing her research on sustainability, social innovation, and resource security.