Mexican CCT-er promotes women empowerment in DC
Posted in News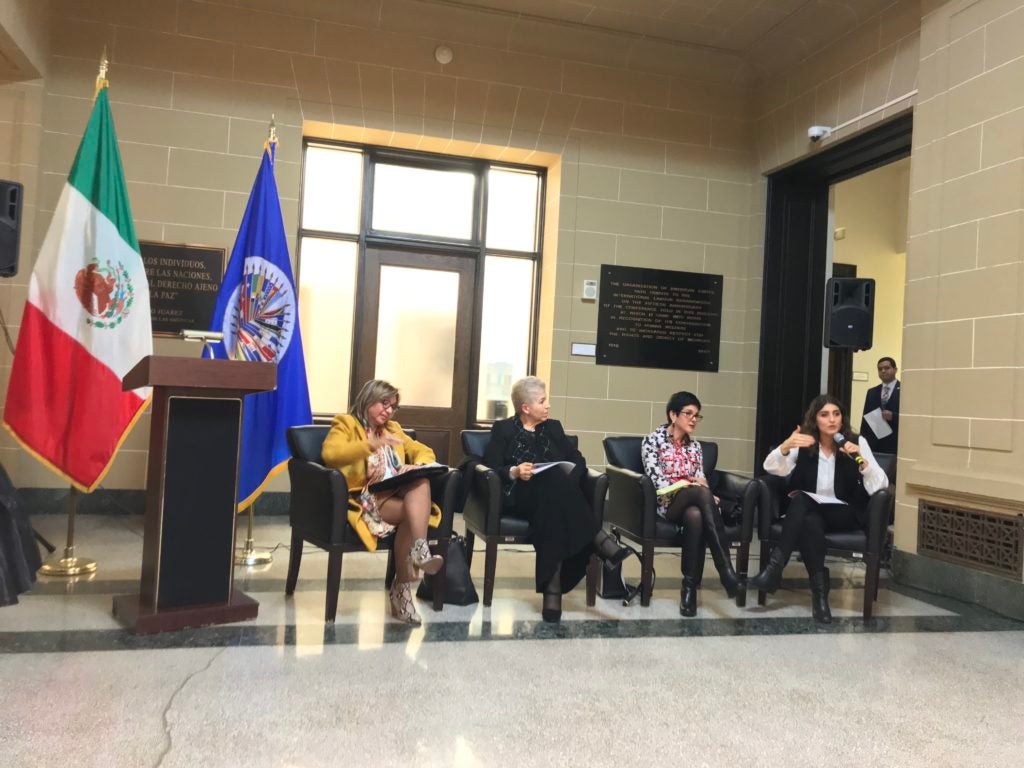 On the occasion of the Día de los Muertos – or Day of the Dead – Mexican CCT student Yamel Sarquis shared her personal and professional story as a woman living abroad. Hosted in the dazzling marble structure of the Organization of American States (OAS), the "Catrinas in Potomac" event showcased Mexican women leaders in DC.
"To understand the person that I am today, I first need to turn to the Yamel I was in Mexico, particularly as she faced a set of hurdles in terms of expectations, stereotypes, gender-role biases and discrimination", said Yamel, when asked about her experience. "It has been a gratifying [and fun] journey, especially because it hasn't been linear", she added while smiling.
Along with the Mexican Ambassador to the OAS Luz Elena Baños, Migration Specialist Miryam Hazán, and Executive Secretary of the OAS Inter-American Commission on Women Alejandra Mora, Yamel explained that every girl or woman – regardless of their situation, age, ethnicity, or position – can be an agent for change. "I want you to ask yourself three questions: What resources do I have? How can I use them? Who can help me in this process?" she stated.
When applying to CCT, Yamel mentioned that her experiences with UNESCO and Edelman were a turning point in her career as she witnessed how communication and technology empower societies. During her time in the UN, she participated in a gender equality project that facilitated access to information on gender violence and prevention in the Mexican state of Oaxaca, where over 60% of women have experienced violence.
"By providing clear and coherent information on human rights, you are building a more democratized and equal society," she wrote in her statement. Yamel said that one of the reason for applying to CCT was that she "could deepen [her] knowledge on information and communication technologies focused on serving vulnerable communities."
In front of the 100+ audience, Yamel acknowledged that challenges remain. While quoting Georgetown's 2019 Women Peace and Security (WPS) Index, she declared that Mexico ranks 103 out of 167 countries and raised awareness on the staggering results in inclusion – access to financial services – and security – feeling safe walking home at night.
A second-year student, Yamel serves as Co-President of the Georgetown University Graduate Association of Mexican Students (GUGAMS).