CCT Races for the Cure!
Posted in News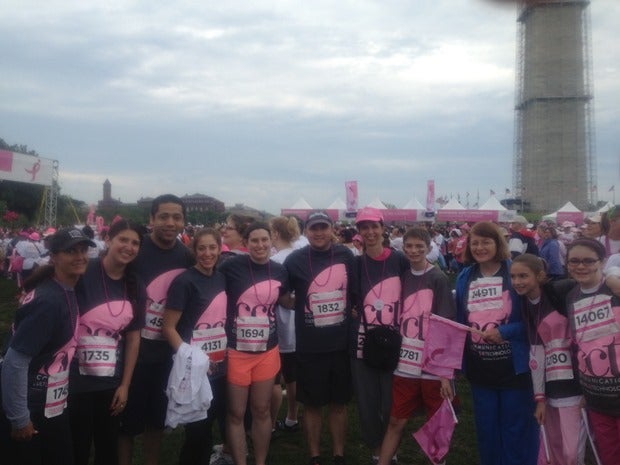 A team of CCT students and faculty, along with family and friends, participated in the 2013 Susan G. Komen Race for the Cure on Saturday, May 11, 2013. The team was led by student-faculty co-captains, Roz Koff and Diana Owen, and celebrated faculty survivor Jeanine Turner. Their team slogan, "Get Screened! What are you waiting for?" conveys Turner's dedication for spreading the importance of women attending their annual mammogram check-ups.
Even a little rain couldn't dampen the spirits of the runners and walkers of "Team Jeanine". Other participants from CCT included Barrie Adleberg, Andy Lewandowski, and Molly Nelson.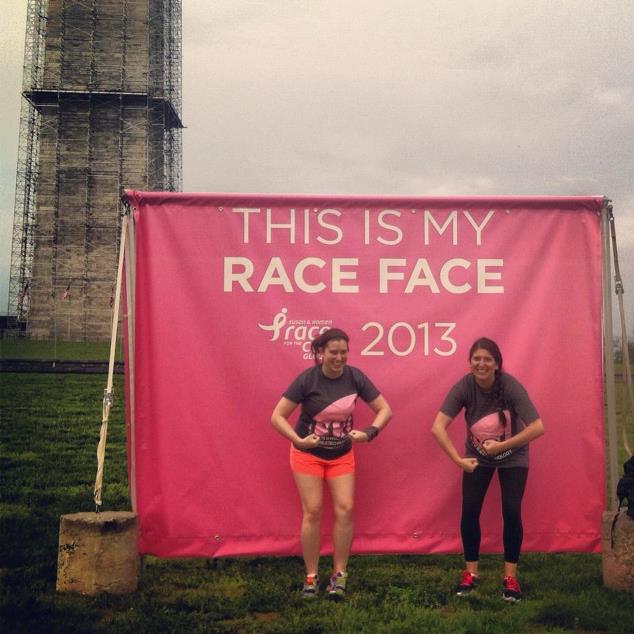 Susan G. Komen for the Cure is working towards "a world without breast cancer" in many ways, including research, treatment and screening services, education, advocacy and global work. Specifically in Washington, D.C., Susan G. Komen recently announced $4 million in new community grants for mobile mammography, free breast exams, treatment assistance, and patient support services.