CCT introduces our new Technology Design Studio (TDS)
Posted in News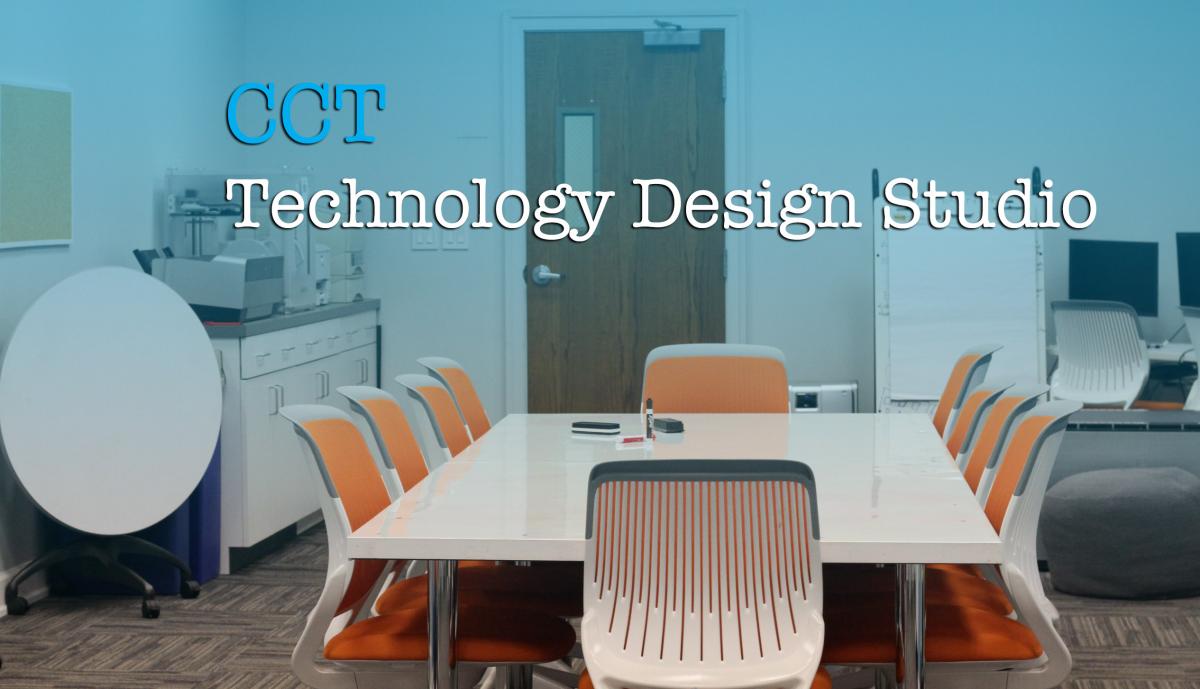 The Technology Design Studio (TDS) is a place where CCT students and faculty work together to merge theory with practice. In recognizing design as the most important liberal art of the twenty-first century, the studio reflects Georgetown's mission of educating the whole person, and CCT's commitment to teaching cutting-edge skills and technologies. The TDS provides tools in support of all aspects of creativity and design thinking:
1. Exploration – Give CCT students and faculty access to interactive, sensory, and applied technologies. We invite all members of the CCT community to use the blocks of "Open Lab" to develop collaborative projects, incubate new ideas, and experiment with new modes of communication.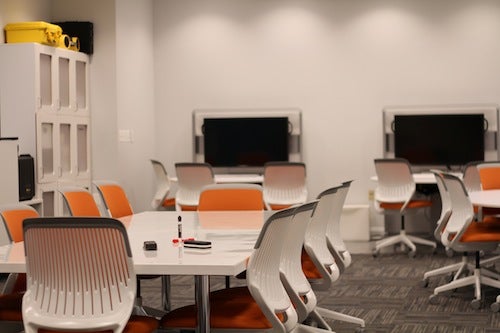 2. Engagement – Further CCT's commitment to hands-on learning by providing access to interactive communication and design technologies for course assignments and research projects. The studio also hosts learning labs, tutorials and workshops, with local experts and invited guests.
3. Environment – Provide a venue for multi-media exhibitions, presentations, screenings, performances, and special events. We invite suggestions and proposals for activities that share ideas, creativity, and design with a wider audience.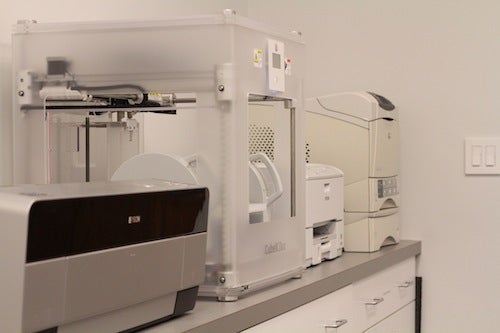 The TDS houses technologies for making and hacking, media production and presentation, education and experimentation, and the space is configurable in a range of layouts, from theatre-style seating to open-area playspace. Equipment includes: 3D printer, scanners, high-end multimedia and post-production workstations, audio and video recording equipment, networked tables for screen sharing and collaborative work, high-definition projectors, a large format design printer, multitouch and gesture-based input technologies, breadboards and components for small-scale electronics, paper cutters, hand tools, whiteboards, and a rainbow-supply of markers.
The Technology Design Studio is co-directed by Professors Barba and Osborn, and all inquiries should be directed to their personal emails. Formal reservation requests should provide a brief description detailing the plan and requirements for the space.