Parisa Bruce
"I appreciated the flexibility of being allowed to create a personalized program that suits my academic and career interests."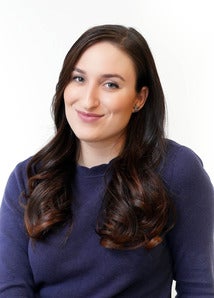 Academic Background: B.A. in Communications and Women's Studies from Hamilton College
Area of focus in CCT: Communication, DEI, ESG, and CSR
What did you do before CCT? I worked at a public relations/government affairs startup for five years.
What activities do you participate in at CCT? I am the Communications and Content Creation Assistant for the CCT Program. I also attend networking events, student/faculty happy hours, Global Media Group meetings, and anything that allows me to connect with my fellow students!
Why did you choose CCT? I appreciated the flexibility of being allowed to create a personalized program that suits my academic and career interests. I also really valued how small the classes were and how they fostered strong connections to professors.
What surprised you about CCT? How everyone in the program is genuinely so supportive of each other. Everyone has different interests and I've learned so much from my fellow students.