Prof. Leslie Harris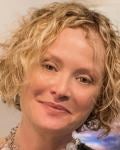 Leslie Harris is the founder and principal of the Harris Strategy Group (new window), which provides strategic advice and services to industry, civil society and foundations on ICT policy and strategy.
She is a global leader in Internet freedom, civil liberties and human rights. She is widely recognized as a transformational leader and social entrepreneur, who has built strong and sustainable organizations, crafted countless issue campaigns, guided winning coalitions, negotiated landmark legislation and nurtured generations of talented leadership.
 From 2005 to 2014, Harris served as President /CEO of the Center for Democracy & Technology (new window), a globally respected Internet freedom organization working to keep the Internet open, innovative and free. She led the organization through a period of extraordinary growth and transformation, launching highly regarded projects on health privacy, global Internet freedom and Internet architecture and establishing a presence in Brussels, London and San Francisco. Under her guidance, the organization played a leadership role in the seminal Internet policy debates of the past decade including global Internet governance, consumer privacy, Intellectual property and free expression.
With broad knowledge of Internet and technology policy and its intersection with human rights and civil liberties, she has played a key role in building a policy architecture for the Internet that supports free expression, innovation and openness. She has frequently testified before the United States Congress Executive branch agencies and global bodies on issues ranging from cybersecurity and consumer privacy to intellectual property, electronic surveillance and global Internet freedom. She is also a regular speaker in key international forums. A pioneer on corporate social responsibility in the Internet sector, she co-led a multi-year process that lead to the creation of the Global Network Initiative (GNI) (new window), a first of its kind multi-stakeholder initiative, which advances freedom of expression, privacy and corporate accountability in the ICT sector and served on its founding board.
Harris was recognized as one of Fast Company's "Most Influential Women in Technology", selected as the Huffington Post's "10 Female Tech CEOs to Watch" and twice named one of Washington's "Tech Titans" by Washingtonian Magazine. She has frequently appeared on cable and broadcast networks including CNN, C-SPAN, PBS News Hour, and frequently appears in publications including The New York Times, The Washington Post, The Los Angeles Times, Politico, Wired, CNET, the Huffington Post, Index on Censorship, The Guardian and the Daily Beast.
Prior to joining CDT, Ms. Harris was the Founder and President of the first woman led tech policy firm in Washington, Leslie Harris & Associates (LHA). Mission driven, LHA was committed to closing the digital divide, developing the democratic potential of the Internet, strengthening the voice of civil society and supporting innovation.
Earlier, Harris held senior policy leadership positions in two prominent civil liberties organizations, including as Chief Legislative Counsel for the American Civil Liberties Union's Washington Office. She was also in private law practice in Washington, DC. Harris served in leadership positions in the American Bar Association, including as a member of the Council and as Chair of the Section on Individual Rights and Responsibilities.
In addition to teaching at the School of Communication, Culture and Technology at Georgetown, she has been an adjunct lecturer at the School of Information at the University of California at Berkeley and the Washington College of Law at American University.
Ms. Harris received her law degree cum laude from the Georgetown University Law Center and her BA at the University of North Carolina at Chapel Hill, where she graduated Phi Beta Kappa. From 2011- 2014, she served as a senior adjunct fellow at the University of Colorado's Silicon Flatirons. She currently serves on the Advisory Boards of the Center for Copyright Information and Ranking Digital Rights.
Spring 2017: CCTP-658 ICT Law & Policy syllabus (new window)